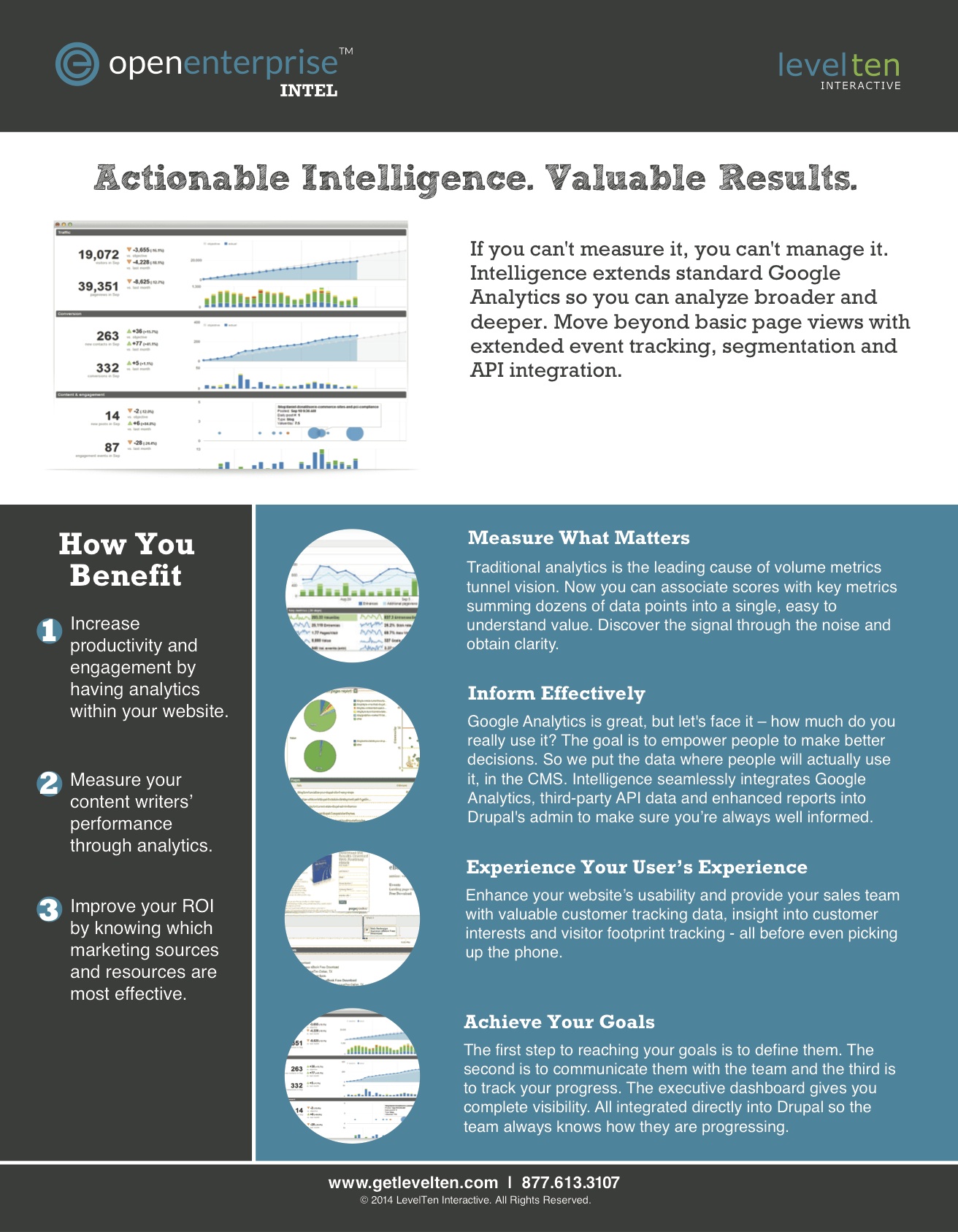 The introduction of Intelligence, the answer to your ROI questions and needs. Open Enterprise IntelligenceTM integrates Drupal with Google Analytics' API, providing you with detailed insights into website traffic, content/ contributor value, and user engagement.
Measure more, inform effectively, measure what matters, focus on performance, gain more perspective, achieve your goals, always know who did it, and experience your user's experience.
Intel is like Google Analytics on steroids injected into a website.
WHAT WILL BE COVERED IN THIS WEBINAR:
In this presentation we will walk through all of what is Open Enterprise IntelTM. Your solution to focusing your efforts on results rather than more-of-the-same content. Go beyond what Google Analytics offers; customized for your Drupal website.
We will cover:
Determining the value of authors, content, and traffic.
How Intel

TM

 

helps you produce high-value, lead generating content.
Review actionable analytics reports that impress