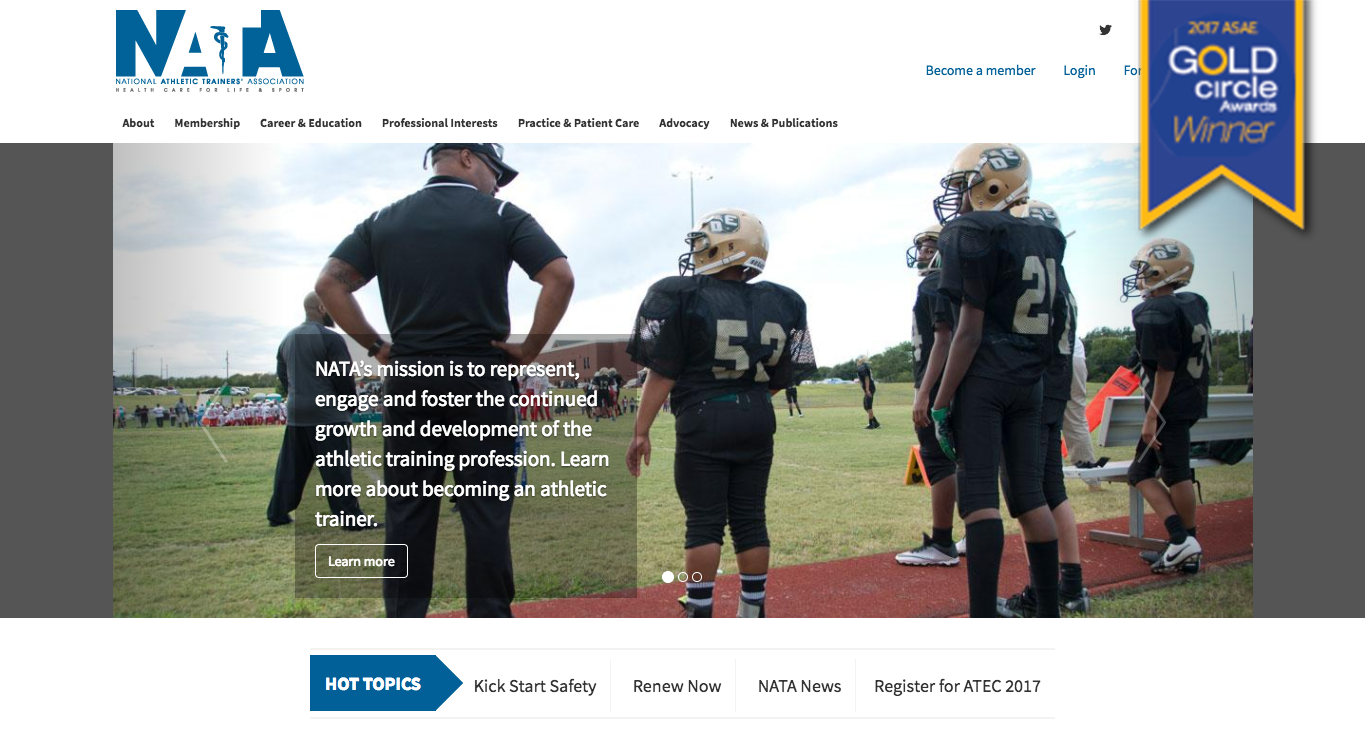 INFRASTRUCTURE OVERHAUL with stronger navigation for a simpler, more intuitive user experience.

MIGRATION TO DRUPAL 7 and total redesign of the site to be modern, user-friendly, engaging, and responsive.

EASILY UPDATE CONTENT by creating access controls to give departments ownership of their respective sections of the website, providing structure, and keeping content easily searchable.
CATEGORIZED INFORMATION with new content types that can easily be filtered and tagged.

ARCHITECT A UNIQUE INTEGRATION which provided a centralized SSO (single sign-on) allowing communication to the members-only database.

INCREASED REVENUE by increasing advertising space by 1000% 
Our particular project was huge in scope and had a lot of challenges, but LevelTen never flinched and always found solutions to help us keep the project moving forward.
Jordan Grantham Communications Manager
@FWATAD8
Check out the newly redesigned @NATA1950 website! Looking good for #NATM2016
@goldenboy11
new @NATA190 website is sick! Very user friendly and pleasing to the eyes
@bjmaack
Nice work @NATA1950 on the new website design!
@70005Raphael
@NATA1950 the new website looks great
@DaleGrooms
I am really liking the new NATA website @D4updates @NATA1950 @ILAthTrainers
@DWilkenfeld
Love the new look to the @NATA1950 website! #NATM2016