NATA - National Athletic Trainers' Association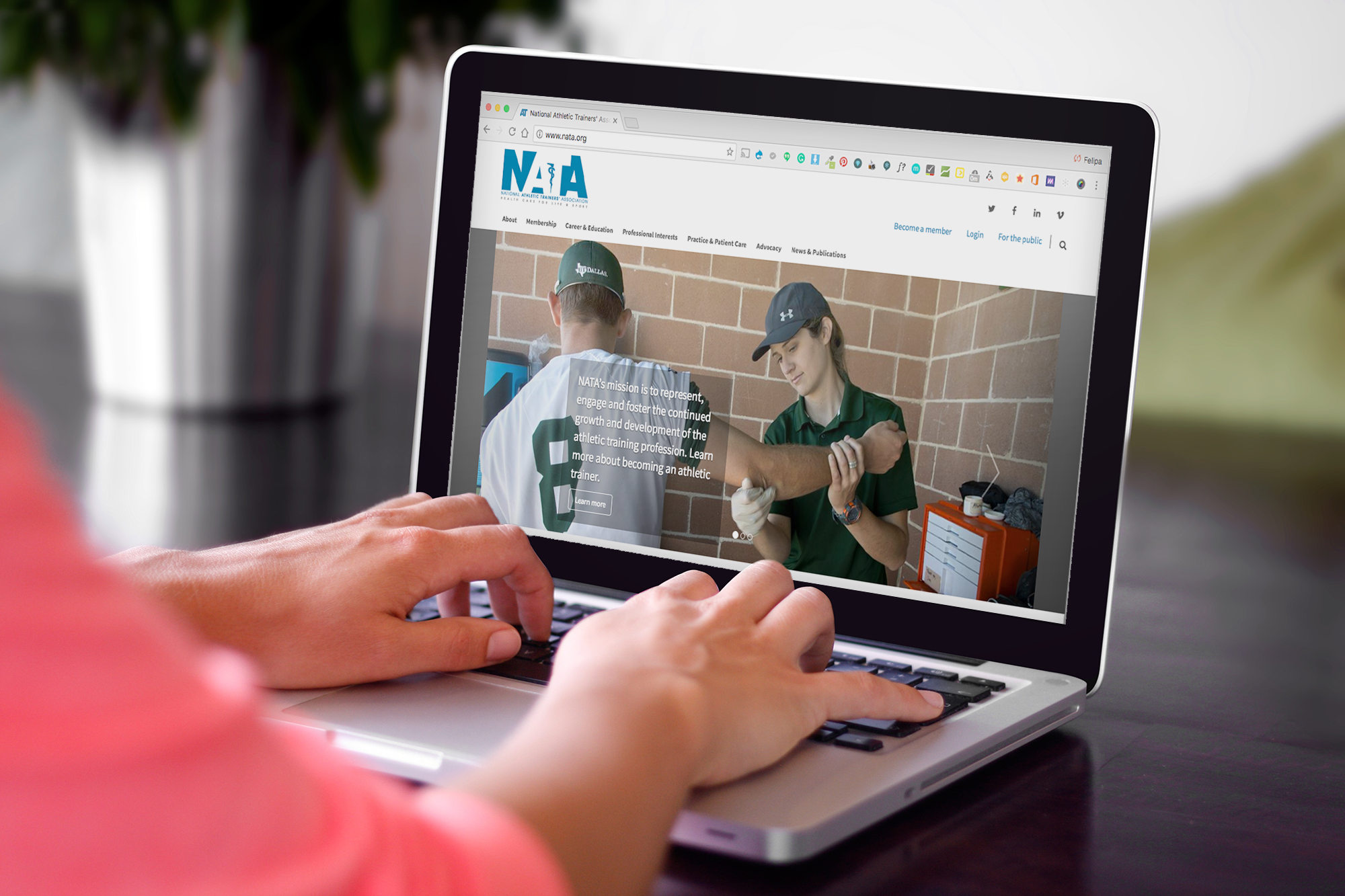 COMPLETE WEBSITE REDESIGN, REBUILD, AND MIGRATION
The
National Athletic Trainers' Association
provides a network of over 43,000 member athletic trainers around the world with various resources, continuing education, and career services. Additionally,
NATA
is an advocate of professional regulation and safe sports.
THE PROBLEMS:
The NATA website was experiencing several critical problems, including:
Drupal 6 site was no longer supported and needed a migration to Drupal 7.
Website had a dated appearance and was not mobile responsive.
Poor UX reduced the trust-building experience.
Multiple logins were required for members to access members-only content stored in a separate database with a different programming language.
Great content, however, cluttered, disorganized, and poor navigation, made it difficult for users to find information.
THE SOLUTIONS:
LevelTen implemented a complete site redesign, rebuild, and migration to create a structurally sound, scalable website where NATA can more effectively manage their content.
INFRASTRUCTURE OVERHAUL
with stronger navigation for a simpler, more intuitive user experience.
MIGRATION TO DRUPAL 7
and total redesign of the site to be modern, user-friendly, engaging, and responsive.
EASILY UPDATE CONTENT
by creating access controls to give departments ownership of their respective sections of the website, providing structure, and keeping content easily searchable.
CATEGORIZED INFORMATION
with new content types that can easily be filtered and tagged.
ARCHITECT A UNIQUE INTEGRATION
which provided a centralized SSO --(single sign-on) allowing communication to the members-only database.
INCREASED REVENUE
by increasing advertising space by 1000%.
The Results:
The complete infrastructure overhaul and a stronger navigation for a simpler and more intuitive user experience, resulted in NATA's bounce rate to decrease by 26.19%. Additionally, page views per visit increased by 24.06% and users are viewing more pages per visit in the first 6 months since the launch of the website.
INCREASED SITE PERFORMANCE
Through collaboration, LevelTen and NATA were able to 
create a website that members could now effectively navigate and communicate like never before.