Ethnologue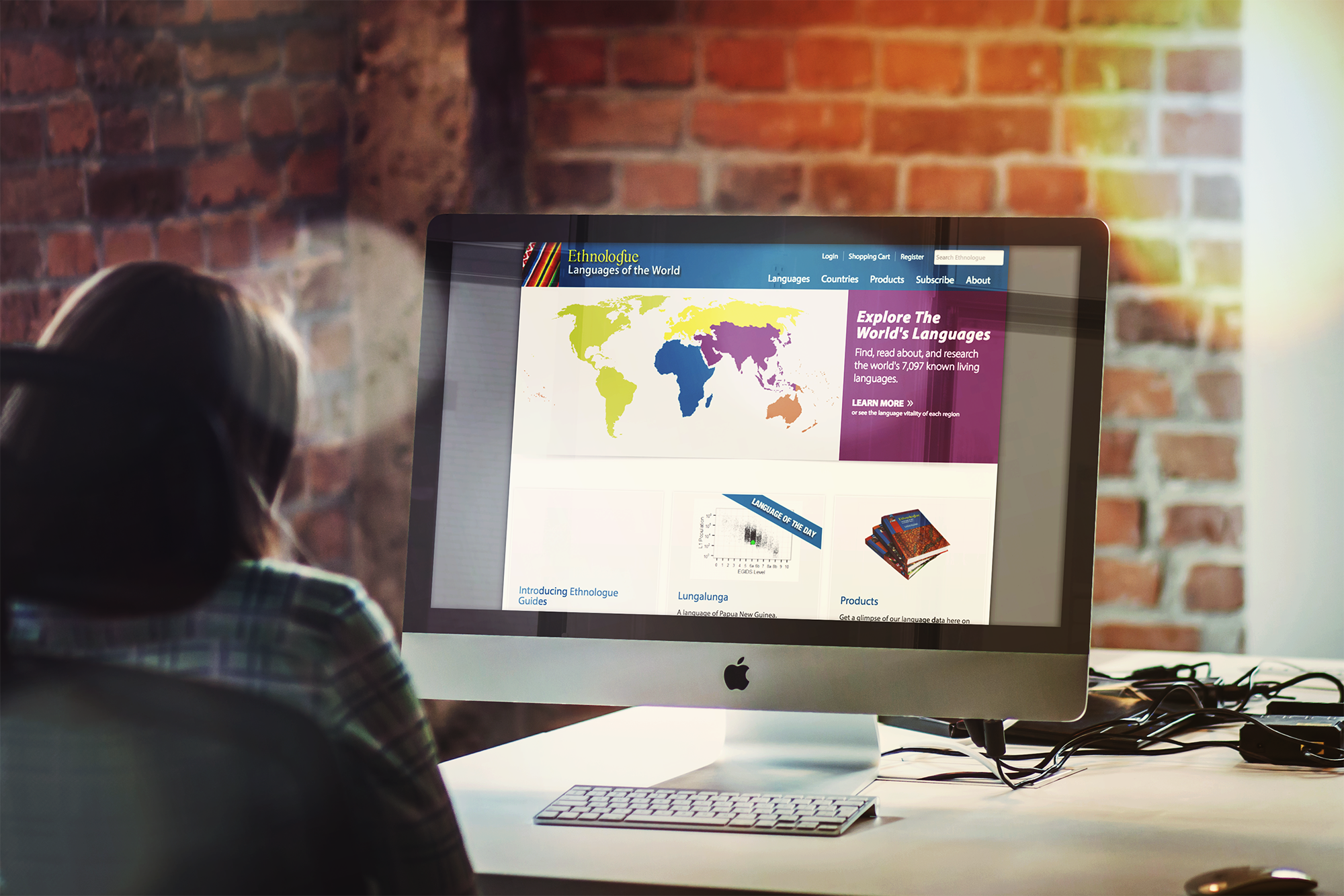 SHARING WORLD LANGUAGE RECORDS ONLINE
Ethnologue: Languages of the World is a comprehensive reference work cataloging all of the world's known living languages. Since 1951, the Ethnologue has been an active research project involving hundreds of linguists and other researchers around the world. It is widely regarded to be the most comprehensive source of information of its kind.
The Problem:
Site was built using a custom ASP system that housed static content and offered little connection to its users.
Improper integration blurred the line between Ethnologue's umbrella company, SIL.
Limited access and flexibility was stalling the collaboration process, causing new editions to be available only every four years.
Increased information meant there needed to be a smarter search process.
Our Solution:
MULTIFACETED SEARCH
Narrowing down results and getting the user to relevant information faster.
ASSOCIATION AMONG TERMS 
Allows related languages and information to be displayed on pages.
MOBILE RESPONSIVE
Built using Drupal CMS with a responsive theme that adapts to multiple mobile devices.
MANAGE AND MONETIZE
Created an e-commerce infrastructure that included Amazon's database. Now, relevant products are made available to users, including access to university
The Results:
Through collaboration, LevelTen and Ethnologue were able to produce a site that is as sophisticated and relevant as the information it provides. Drupal allows Ethnologue's team to release new editions annually, a third of the time it used to take.