When You Need To Increase Website Traffic
Open Enterprise™ blogs provide you with all the pre-configured tools your business needs to attract and engage potential customers through your website. Create, tag and optimize content for better search engine rankings. It's that simple.
Let us show you how Open Enterprise will revolutionize your online marketing.
Easily Create Content
Generate valuable content with a simple page editor that provides powerful content editing tools.
All layouts are mobile friendly and respond to mobile devices automatically.
CK Editor with Content Templates provides ultimate control over content formatting and page layout.
Source code and expand modes for advanced HTML and layouts.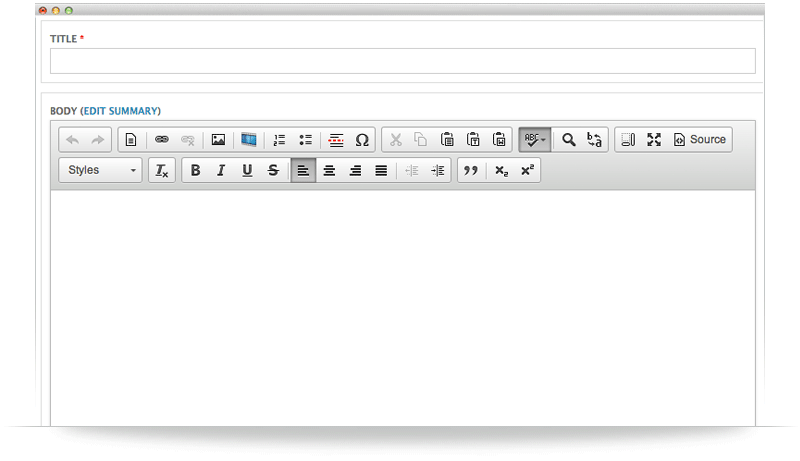 Organize Content Into Silos of Information
A flexible taxonomy system allows you to organize content by categories, topics and tags.
Manage all taxonomy terms through one location
Organize content for improved user engagement
Tag content for internal link management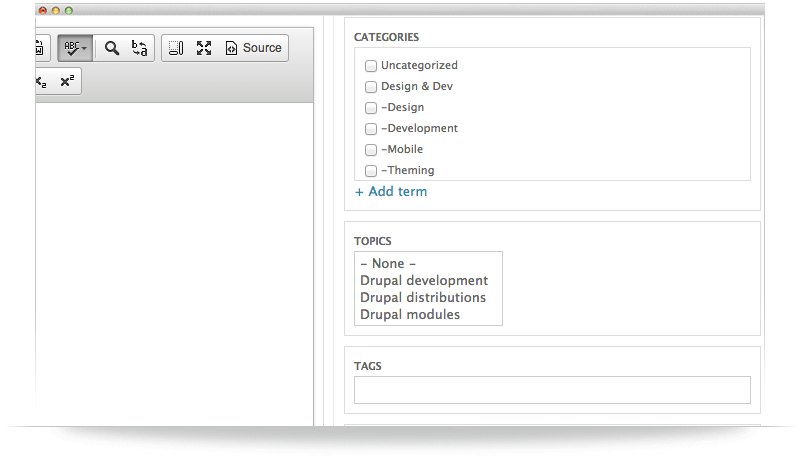 Engage Your Audience
Give your visitors a voice and engage them on your website.
Become a thought leader
Promote transparency and communication through commenting
Share comments through social engagement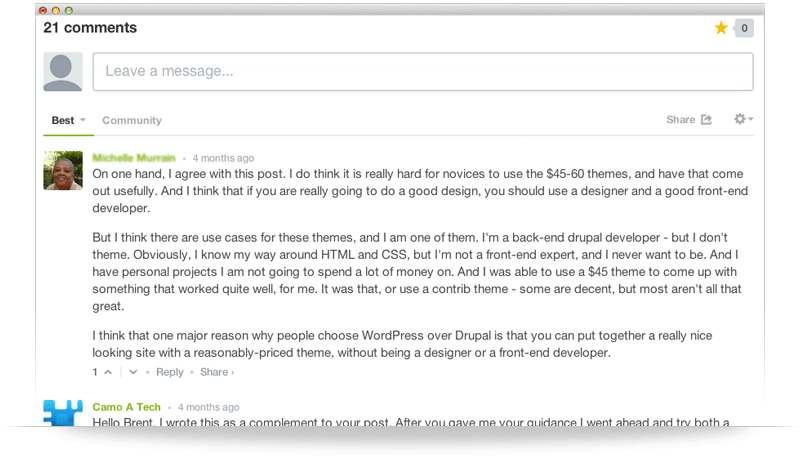 Promote Valuable Content
Our popular post module tracks date of release, readership, and engagement, then orders the posts by most popular - increasing opportunities for thought leadership and conversions. 
Provide visitors with the most valuable content
Find what resonates with your audience
Increase conversion and brand awareness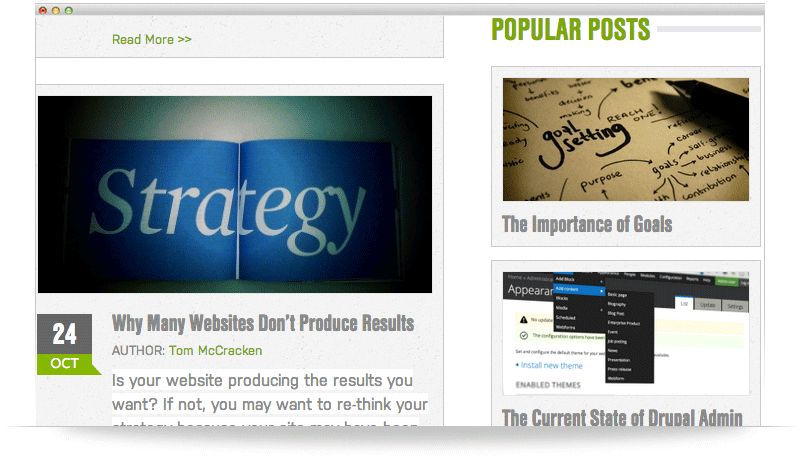 Improve Conversions
Display related posts within your articles to increase conversion and offer site visitors additional information on the subjects they are interested in.
Increase conversion and time on site
Enhance user experience