Call To Action
Generate Calls To Action and Watch
Your Leads Increase Significantly.
Companies with 30+ landing pages generate 7x more leads than those fewer than 10. Open Enterprise™ Call To Action module allows you to easily create and manage how call to actions link to your landing pages.
Let us show you how Open Enterprise will revolutionize your online marketing.
Convert More
Having strong, strategically placed call to action (CTAs) is the single most effective way to generate leads through your website. LevelTen's Open Enterprise makes it simple to place, organize and track the effectiveness of your CTA campaigns.
Simple management
Maximum impact and effectiveness
Unique reporting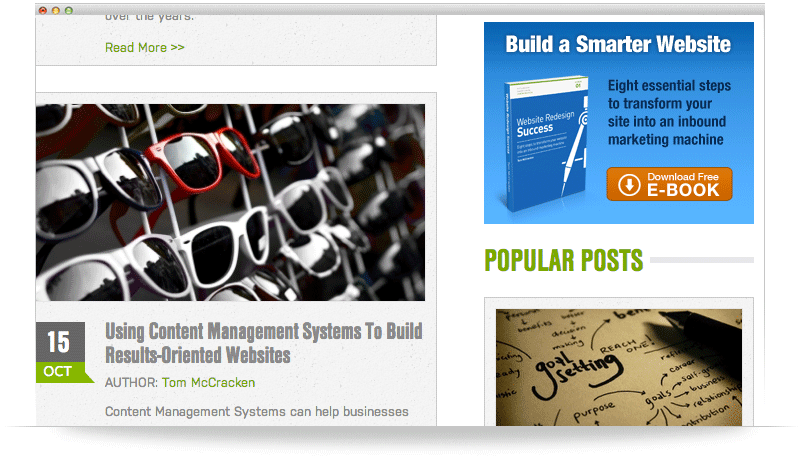 Manage Calls to Action
Create and manage calls to action in one location. Set defaults for automation or strategically place CTAs on individual pages for maximum impact. Leveraging the power of Drupal, our CTA module provides the ultimate in flexibility, simplicity and ease of management.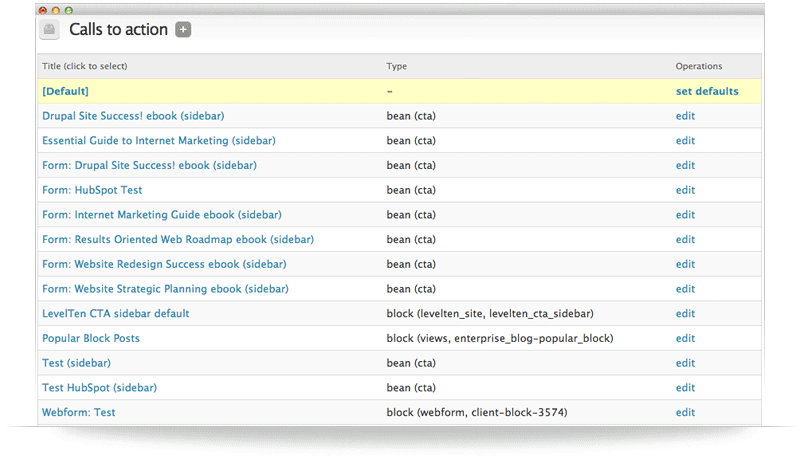 Smart Linking
CTAs go hand-in-hand with Landing Pages. We've built our modules to intuitively interact with with each other. What does this mean? When you create a new landing page, it automatically displays as an option from which you can link your CTA. Additional advanced settings provide more control and customization.
Save time with intuitive linking and auto-configuration
Customize URLS and other settings for ultimate control
FOCUS ON PERFORMANCE
Identify the 20% that returns 80% of the results. Compare vital website assets such as content, authors, topics, traffic sources, keywords, social networks, and visitors to determine what is providing the most value. Once you really know what is driving results, what to do (and what to stop doing) becomes clear.
Assess value of content, authors, traffic sources, keywords, social networks and more
Intuitive interface for advanced drill-down