Contact and Lead Management
Manage Contacts & Leads Through
Drupal and Web Services Integration.
Open Enterprise provides lead management solutions, giving you actionable insights into your most valuable prospects. Furthermore, its flexibility allows for integration with other popular CRM and marketing automation systems.
Let us show you how Open Enterprise will revolutionize your online marketing.
Drupal Lead Management
Gain insights into user behavior and track users from initial engagement, throughout the sales cycle.
User engagement reporting
Drag fields to organize on page
Form preview mode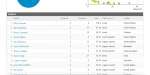 ---
Automated Marketing Integration
Why Is Marketing Automation Important?
As consumers, we are growing more connected with technology and information that allow us to make more informed buying decisions. We want to research and make our own decisions rather than have businesses dictate the sales process to us. Marketing automation focuses on consumer-based buying behaviors, moving leads from the top of the marketing funnel through to becoming sales-ready leads at the bottom of the funnel. Prospects are scored, based on their activities, and then presented drip campaign messaging via email and social channels, thus nurturing them from first interest through to sale.
Lead Nurturing Statistics:
79% of marketing leads never convert into sales. Lack of lead nurturing is the common cause of this poor performance.
Companies that automate lead management see a 10% or greater increase in revenue in 6-9 months. 
Nurtured leads produce, on average, a 20% increase in sales opportunities versus non-nurtured leads. 
---
E-Mail Integration
Email Marketing
Creating touch points for existing and prospective customers not only helps increase sales opportunities, but offers ways to gather important feedback. Open Enterprise integrates Web Forms with best-of-breed mail services to capture email addresses and automatically add addresses to mailing lists.
E-mail Statistics:
80.8% of users report reading email on mobile devices
Click through rate (CTR) is higher when using the recipients first name in the subject line over no use of the first name 
Nurtured leads produce, on average, a 20% increase in sales opportunities versus non-nurtured leads. 
---
Convert More From Every Device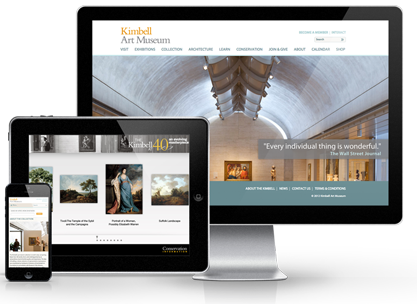 No coding required. No need for developers to code mobile-specific site domains or responsive HTML. The form you create for desktop is automatically optimized across devices.
Flexibility. Choose from over 15 layouts of customizable responsive landing page templates, or drag-and-drop and mix and match to design your own.
Drive more conversions. Forms are optimized for the best mobile user experience possible, so you never miss a chance to engage and convert a lead.
Future-proofed. No matter what the next device or screen size is, your forms will always be optimized.