Web Forms
Build Powerful Forms Quickly
With A Simple Drag-And-Drop Interface.
From simple contact forms to complex user surveys, our web form tool provides you with flexibility you need to gather and store valuable data from your site visitors.
Let us show you how Open Enterprise will revolutionize your online marketing.
Drag-And-Drop Form Elements
Drupal's Web Form Module makes creating custom forms super easy. Its drag-and-drop interface allows you to quickly add and arrange the fields you need to create your form.
Over 15 field types to choose from
Drag fields to organize on page
Form preview mode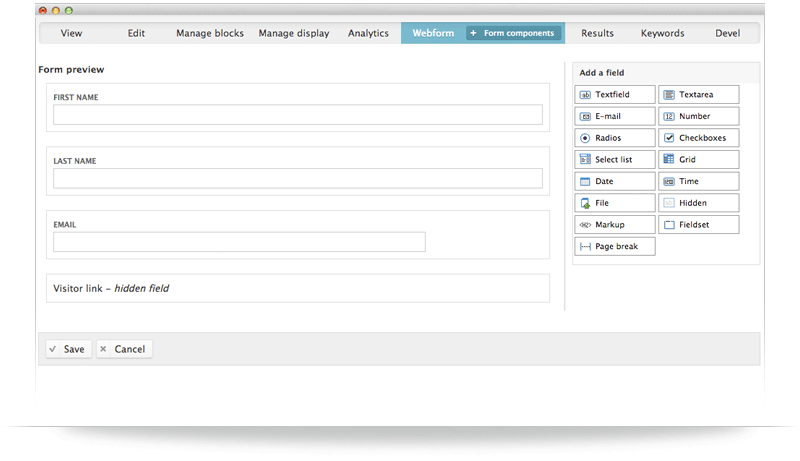 Confirmations & Redirects
Add simple confirmation pages to be displayed once a user has submitted a form, or redirect users to other pages within the website.
Set user/form submission limits
Manage confirmation page layouts through a flexible WYSIWYG editor
Manage who can view and submit the form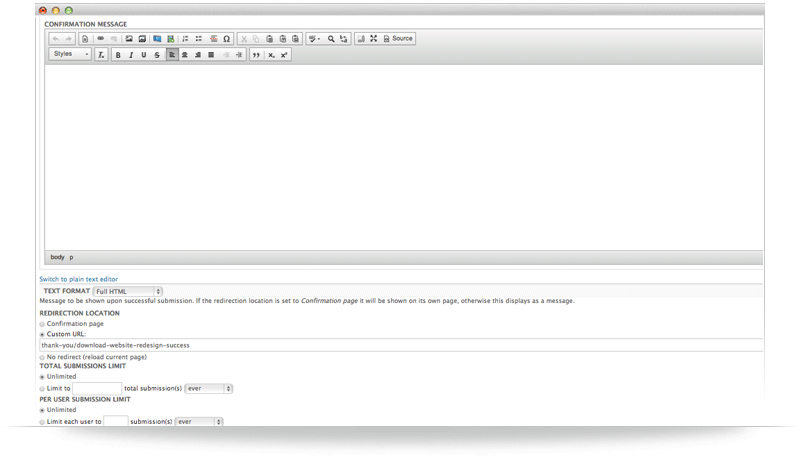 Form Blocks
Instantly turn any form into a block form that can be displayed anywhere within your website. The flexibility and power of Drupal blocks provides you with complete control of where you forms are placed within the website. Header, footer, right-sidebar, left-sidebar, body...it doesn't matter. You have complete control to decide.
Turn a regular form into a block with the click of a button
Add your block form to any page or region within the website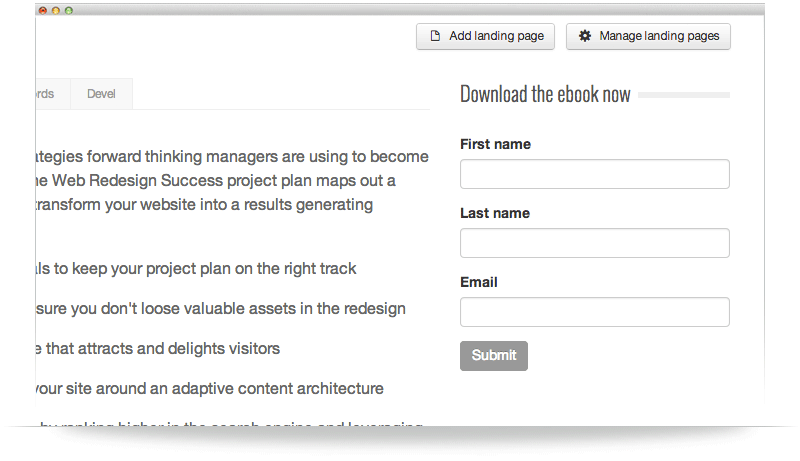 Convert More From Every Device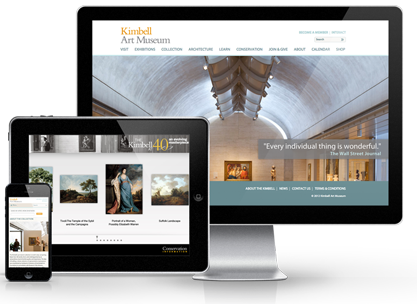 No coding required. No need for developers to code mobile-specific site domains or responsive HTML. The form you create for desktop is automatically optimized across devices.
Flexibility. Choose from over 15 layouts of customizable responsive landing page templates, or drag-and-drop and mix and match to design your own.
Drive more conversions. Forms are optimized for the best mobile user experience possible, so you never miss a chance to engage and convert a lead.
Future-proofed. No matter what the next device or screen size is, your forms will always be optimized.