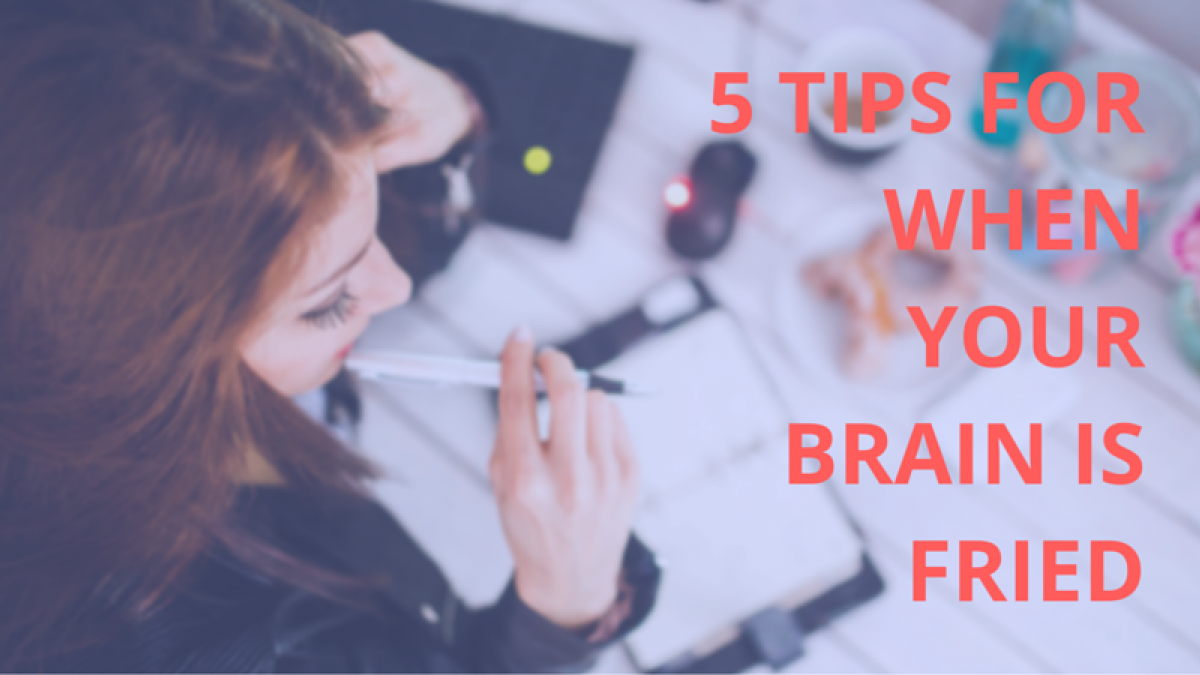 5 Tips for When Your Brain is Fried
Have you ever found yourself staring at your computer, completely lost and utterly drained? Some call it writers block. Whatever it is, it is not helping your productivity. Actually, it seems to only occur on the day or week you must be the most productive. I seem to be having one of those weeks. So instead of coming up with some social media related blog, I thought it may be more valuable to give you some tips on how to overcome the dreaded Stagnomposition (Stagnant Composition).
Bring on the color Yeah, I know it sounds like second grade but looking at a new color of paper or pen will help spice up your surroundings. Your brain will thank you for transitioning it from the everyday blue and white screen. Take out a yellow notepad and use a blue pen if you normally use a black one.
Step away Basically you have been sitting in the same position for who knows how long and you still can't spit out a sentence. This is when you need to realize, it's time to step away. Go outside, look out the window or talk to a co-worker; anything other than forcing an idea to flow through your fingertips. Once you come back, a fresh idea may surface.
Put on some music Pick some tunes that make you come alive. Music stimulates your brain. It may seem like a diversion but enjoying motivational music can lift your spirits and activate the idea zone.
Think about something else Here is a real time waster for you - Superior Web Solutions (Warning: Do not click this link if you don't have time to waste). Whatever your method is for wasting time online use it to divert your attention to completely something else. I would recommend giving yourself about 10 min and then try to re-gather your thoughts on the situation at hand.
Sleep on it When all else fails forget about it. Well, maybe not completely but for the night at least. Waking up and tackling your biggest dilemmas for the day eliminates the sheer exhaustion you feel from thinking about the same thing all day.
What do you do to combat Stagnomposition ? Photo Credit