Don't Get Owned - 19 Reasons Why Blogging is Better on Your OWN Domain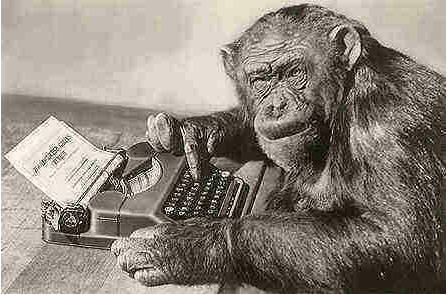 I used to write in personal blogs off and on for seven years on someone else's network. I started business blogging in 2006 for LevelTen and their clients, but had been blogging on my own since 2001. One day I had a realization and decided to stop building other people's content and focus building an online presence for myself, as well as LevelTen and their clients. If I would have known then when I started, what I know now, I would have built a huge network over the years. Learn 19 reasons why. Entrepreneurs, SMB owners, writers, and independent subject matter bloggers don't make the same mistake. If you have been blogging a long time whether for business or personal publishing, you might ask yourself why you're doing it. If it is to gain influence over others, demonstrate expertise, promote your business, make money, sales, connections, express yourself or a combination of these, you should stop spending all your time building others' content.
Content equates to currency
on the web and right now, you are
someone else's user generated content
if you're not blogging on your own domain. Here are 19 reasons why.
More professional - Having your blog on your own domain is better for your personal branding or business branding because it shows you are more serious and are business savvy.
Better Analytics - On your own domain, analytics are more easily tractable, thus more value and interest can be analyzed to make adjustments for consistently better future results based on your users' behavior.
More flexible Site design - The look, structure, layout, usability is 100% flexible with your own domain using a popular downloadable open source CMS, like Wordpress, on someone else's network you're limited by their functionality and design options.
Own instead of rent- On someone else's network your blog could be taken away at any time and years of content deleted without your consent.
Avoid being stereotyped - Some people have preconceived notions based on what platform you use. LiveJournal Blogger= crying emo baby, TypePad Blogger = obscure non-conformist, Myspace Blogger = clueless sellout, Facebook Notes = Not a true blogger. Blogging on own domain = smart, web savvy and professional.
Branding yourself - Make a name for yourself. You're not Seth Godin.(blogs on TypePad) and no one knows who you are, make your blog domain speak for your identity to stake your claim-to-fame.
More easily remembered domain - Instead of having your website on a sub-domain (examples: yourwebsite.worpress.org, yourwebsite.blogspot.com) and having to tell people dot something else other than com, there will be no need.
Google Image Search Traffic - Draw more traffic to your domain blog through tagging, titling, and publishing images on posts allowing Google Image search to pick them up.
Domains and hosting are cheap - $7 - $10 a year for a .com. One domain registration is sometimes free with hosting, although I would recommend keeping your host and your domain registrar separate. Hosting can range from free to $100 a year for casual blogging purposes. You should pay more for mid-level host for larger enterprise-level sites.
Get personalized email @ your domain - You can get your name@yourwebsitename.com and dozens more of personal email addresses for free if you own the domain.
Save your traffic - If you decide to switch subdomain names on someone else's network, it's nearly impossible to retain the same backlinks, PageRank, search placement and traffic. You can redirect that traffic and everything else if you decide to switch a domain out with another one if you own them by using a 301 redirect.
Supporting pages and full blown website- Whether you have a service, products, or you just want to be a thought leader/commentator in a specific area, your visitors want an About Us page, Contact us, as well as Services/ Products. It's much easier and more intuitive if you have these supporting pages on your own domain, which you can use blogging software to create. You can make your blog look like a regular site with a blog.
You can sell the blog if it gets big. - You can't sell a Blogspot, Wordpress.org, Typepad, Ning, or Tumblr mini-blog, it's not really yours. Increase your income by selling on your own blog instead of someone else's fortune by providing content surrounding their ads.
Check who is linking to you - You can get great info like search queries, links Google is giving value more easily with online tools such as Google Webmaster Tools. With another network's subdomain you don't have access to the FTP.
Helps your search engine placement overall -Updating content on your blog when attached to your website directory helps your placement for your overall website by giving the search engines what they want, fresh content.
Build links faster - Blogs with useful content including How TOs, lists, and resource aggregation on your own domain can used for linkbait helping your site get more backlinks which will help your search engine placement overall. There are also specific blog directories and blog rolls.
You'll get more respect - A-list bloggers wouldn't be caught only blogging on someone else's network. Gain their respect and open up more networking opportunities to get your blog promoted at the highest level.
Instant Social Media distribution - Instead of building loads on content on other sites, provide some content and let it act as a funnel back to your blog, for more traffic, readers, and influence. You can integrate more of you social media feeds more easily by owning your own domain.
Professional bloggers do it - As well as the famous and infamous. The ones who teach how to blog recommend you do to and above many of their reasons why.
It's OK to republish parts or all of your posts on 3rd party sites, Social Media profiles, like many
lifestreamers
do. It's a good practice. I do as a 100 - 200 teaser and funnel people back to my blog. You should only repost parts of your post after Google indexes the original source appearing on your blog. This is unless publishing area is not indexable like Facebook notes. Then it doesn't matter where you publish it first. Thanks for reading 19 reasons why blogging is better on your own domain.
Related Posts
20 Easy Steps for Pimping Your Blog Posts
I've Got a Blog, Now What? 16 Blogging Quickstart Tips
23 Essential Elements of Sharable Blog Posts