Multisite Migration | Mission Pharmacal & Pantheon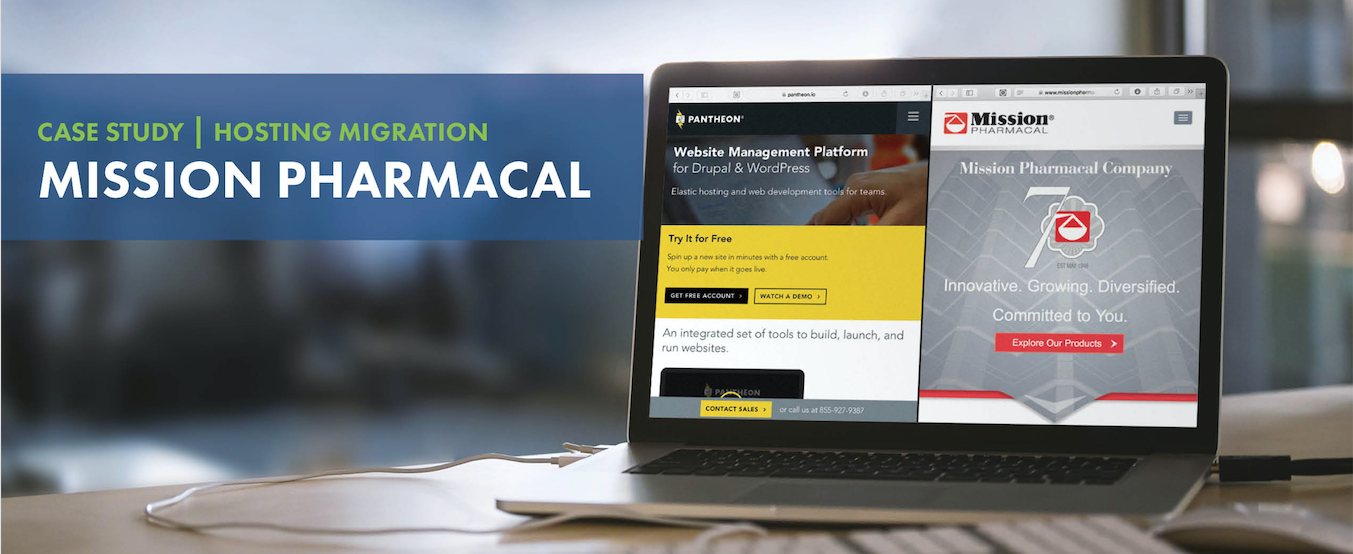 IMPROVE USER EXPERIENCE
for vendors & team members when evaluating new changes, site updates, and the overall status of site.

INCREASE SITE PERFORMANCE
with secure and optimized hosting environments for all Drupal and WordPress sites under one organization.

IMPROVE SITE MONITORING
to alert team members about application issues without other brands being a ected.

SUPPORT AGILE PROCESS AND SCALABLE GROWTH
by assigning team roles and providing industry standard workflows for each site.

PROVIDE MANAGED ACCESS TO INDIVIDUAL ENVIRONMENTS
to support multiple sites under one organization.