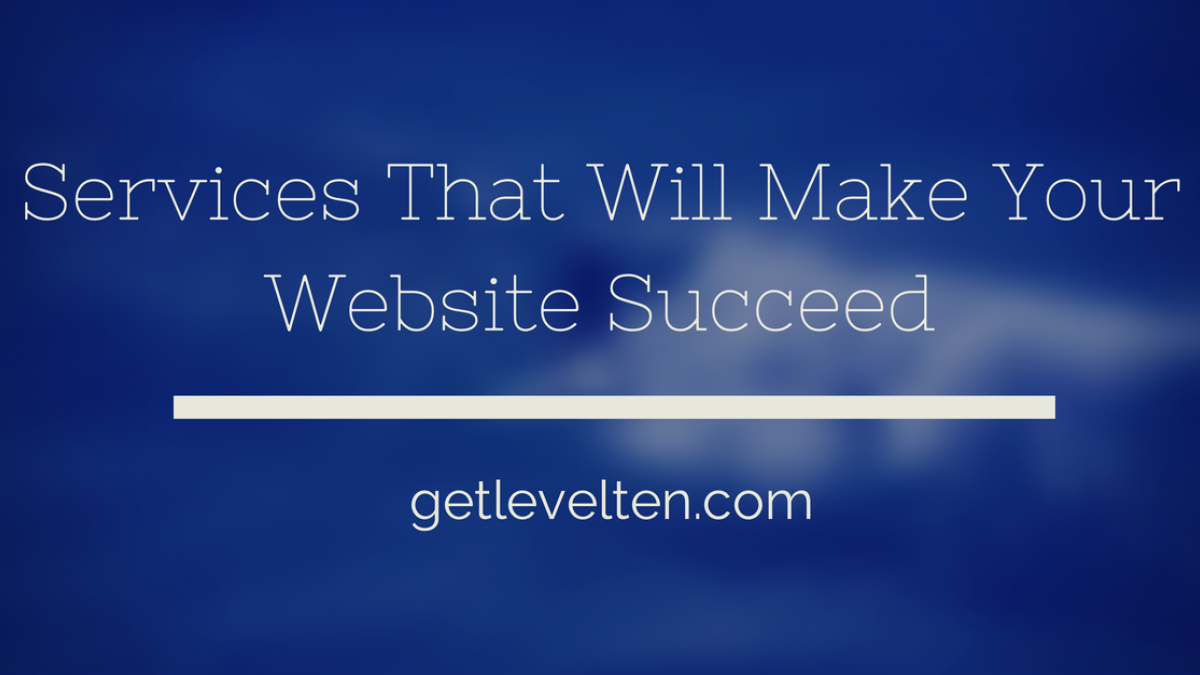 Services That Will Make Your Website Succeed
You've decided to make a website, and let's just say that the website you have built is on Drupal. Did you use a Drupal Distribution? In a previous post, the blog was mostly about what a Drupal Distributions and how they allow you to have a website created in a faster, efficient, and best of breed approach.
Today, however, we'll take a look at some of the services that should be integrated into your website to make it successful. We all know that content is king, it's obviously what makes up most of the website enjoyable to your visitors, but what if you added some features to make you work more efficiently? 
Services for Success:
 
FontelloTM
Fontello is a library that provides you with icons to be used on the website. Why would you want icons on your website? Well, you don't want your website to look outdated and just have plain text throughout the site. No one wants to look at a bunch of text. The average website visitor looks at a website for 10 seconds and decides to stay or go. That's crucial for website success, so adding custom icons to your site might entice your viistor to stay longer.
TwilioTM
TwilioTM is a service that allows your business communications to be taken to the next level in today's internet communication. This service enables phones, VoIP, and messaging to be embedded into web, desktop, and mobile software. Let's say one of your visitors submits a form on your website, wouldn't you like to send that person an extra confirmation that the form that was submitted has received? Well now you can! If on submission form they enter their cell phone number, then you can use that information to send a confirmation SMS. Although you can still send a confirmation email, it would be nice for your visitor to receive one right at their fingertips. 
SugarCRM™
SugarCRM is a customer relationship management system. It enables a business to organize  their customer relationships with an Open Source platform. Why would you want to manage your interactions with you customers? Well, the reason to focus on your customers is to maintain brand loyalty. The next part of managing would be to focus on "future" customers. If your website's main purpose is selling, having a CRM is essential to maintaining marketing, sales, opportunities, and customer service. There are many other services that can integrate with a Drupal website such as other CRM systems including Sales Force, RedHen, Microsoft Dynamics, etc. 
MailChimpTM
​Adding MailChimp to part of your website strategy, will allow you connect with your contacts. If you have downloadable eBooks, wanting more information, or what have you, you will collect a lot of contacts with them submitting emails. To stay connected with those contacts, sending out regularly timed email campaign can ensure you don't lose their attention. MailChimp is a great service that allows you to send email campaigns for FREE to up 2,000 contacts and then a small monthly service if you happen to have more than 2,000 contacts. 
Fortunately for you, these services already come in Open Enterprise Drupal Distrabution, with others using similar services. 
Have any questions about any of these services or about Open Enterprise? Leave them in the comments below.