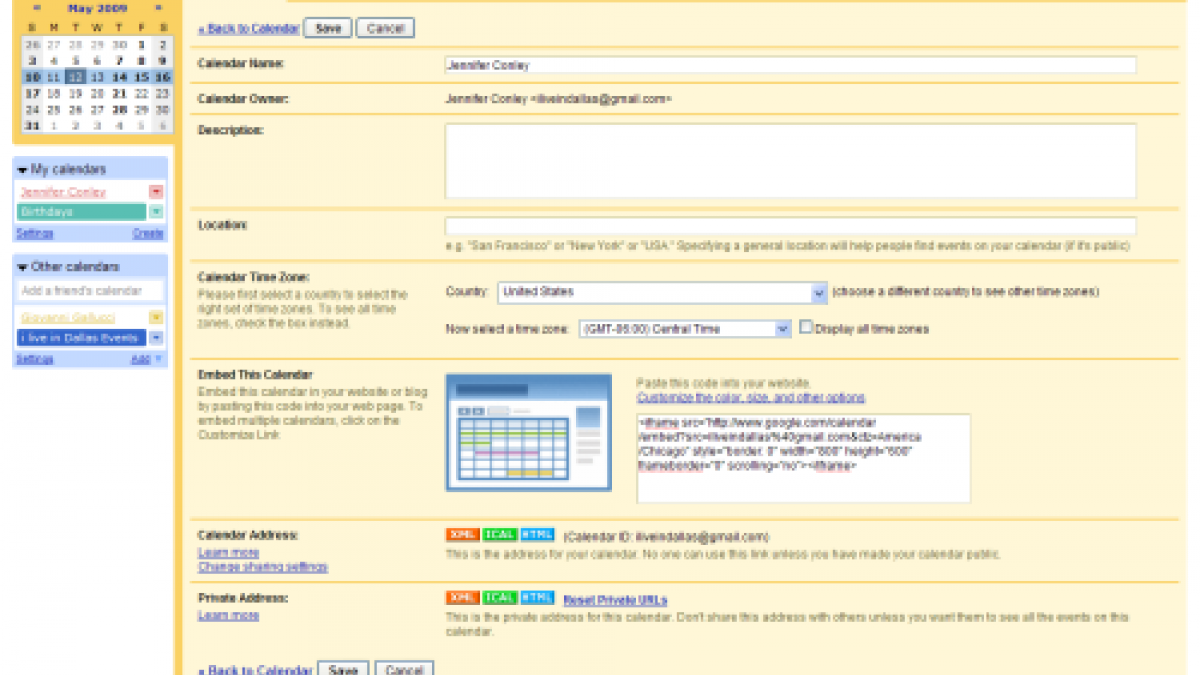 Embed Google Calendar on Your Webpage
Displaying events on your webpage can be tricky because there are so many different modules or plugins you can use depending on your CMS. Google has made it easy for anyone to display events by providing an embeddable calendar for those with a Google Calendar. The calendar is clean in design and is easy to customize to fit your webpage/style.
How to embed your calendar:
Go to Google Calendar.
Under Your Calendar list click Settings.
Click the name of the calendar you want to embed. You can add multiple calendars if you customize.
Copy and paste the iframe code under Embed This Calendar into your webpage and voila!
Customize the color, size, and other options by clicking on the Customize link.
The
advantage
of using this feature is how easy and quick it is to make the events live and accessible to users. If you're already using Google Calendars, you can have an event calendar on your site within minutes. Visitors using Google Calendars can add an event or add your calendar with just one click. The
shortfall
of using this option when you're on a CMS is you lose the advantage of
managing your content in one system
. Rather than the user clicking on the event and taking them to another page of your website, Google Calendar opens a teaser box within the calendar. You lose the opportunity of the user sending the event link to other people. There is nothing for them to share because it's no longer in your control. There isn't anything linking Google Calendar and your CMS together. You have lost the link juice and the SEO power. Just something to think about.
Related Tutorial Reading