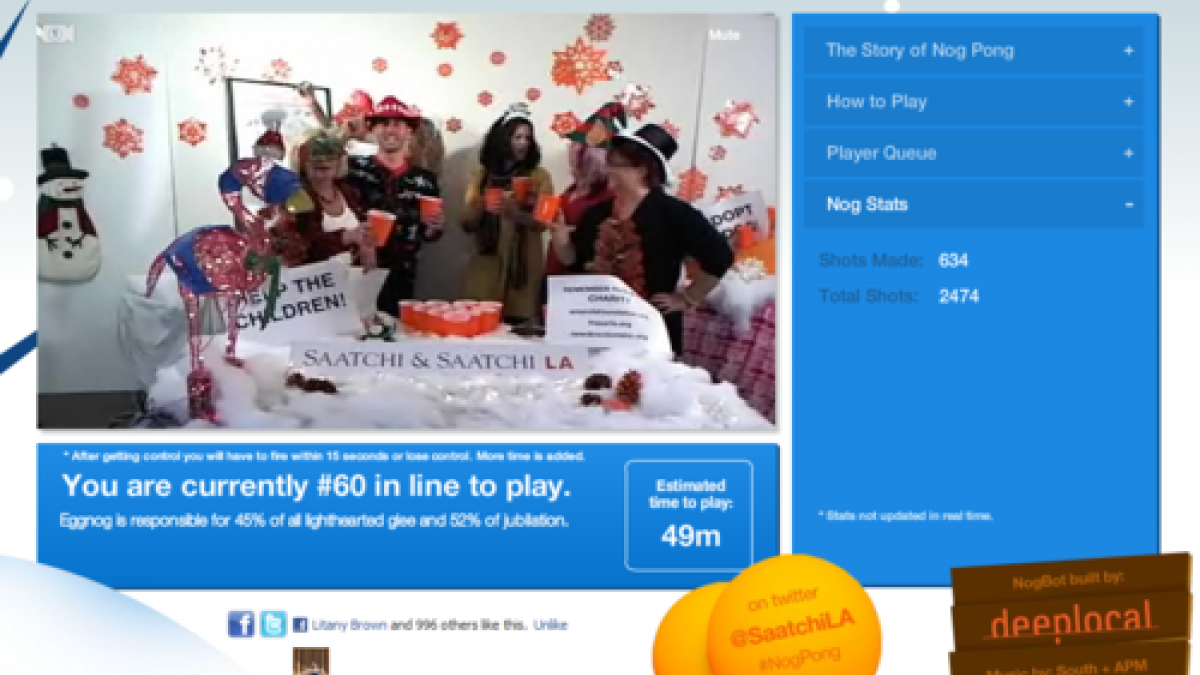 Nog pong for Charity - Brilliant!
What do you get when you mix holiday cheer, social media and eggnog? Nog-Pong, much like beer pong, was created by Saatchi & Saatchi LA
to raise money for charities. With 300 balls, 200 cups and 30 gallons of eggnog, they used a webcam and a ping-pong machine to interact with thousands of people over Twitter and Facebook.
The response is fantastic. So far, 634 shots have been made all in the name of charity. I think this is a brilliant example of how to interact online. Check it out for yourself at
http://www.nogpong.com/