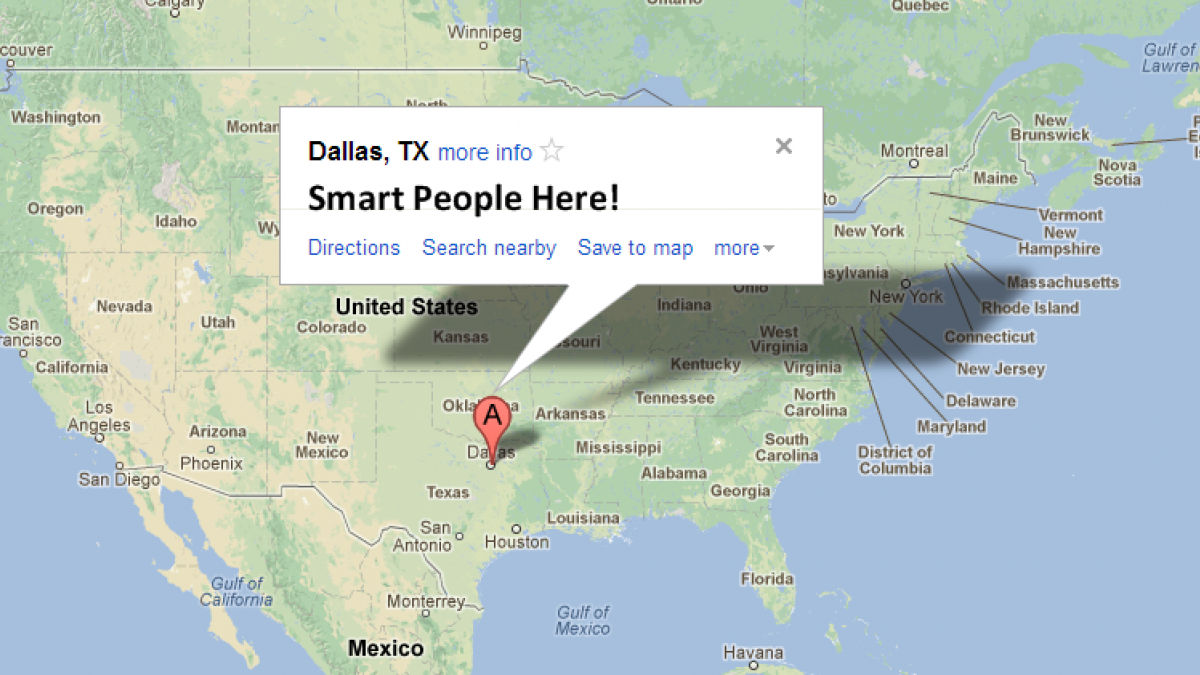 Building Dallas Into a Interactive Destination
Over the last several years, major interactive conferences have criss-crossed the country. Yet somehow Dallas is not a major destination for these events. Yes, there are several admirable local efforts such as Big (D)esign, Lone Star PHP, and State of Search. But nationally not many people think of Dallas as a hub for web design, development and marketing. I think we need to change that!
Situational scan
Two and half years ago, there was a rather unique conference in Dallas called OpenCamp. Many people still talk about this tech extravaganza, but many probably don't know the story behind it. What made it so unique is that it was collaboratively organized by several different local communities. The WordPress, Drupal, Joomla!, PodCamp and other groups all came together to organize one of the biggest and best tech conferences Dallas has ever seen.
Of course Texas is known for interactive conferences, although really just one in particular, SXSW. I like to refer to SXSW as the geek spring break. There is a whole lot of partying and networking going on, but unfortunately not a lot of learning. It has unparalleled potential as it is the biggest conference you can attend to learn from and mix with experts in all aspects of interactive. Yet it seems to fall short in substance. I know many people are disappointed in how little they learn from the sessions.
By contrast, Dallas has some phenomenal interactive groups putting on some very informative sessions. Over the last several years I have frequented around a dozen or so of these such as Dallas PHP, DFW Scrum, Digital Dallas, LAUNCH DFW, Usability Professional's Association, Social Media Club, and DFW SEM. I have seen some amazing presentations, many from seasoned local experts.
Our own employee, 
Kyle Taylor
, is a Startup Weekend organizer who recently organized 
Startup Weekend Denton
 in January. Kyle is making a push to work with the local cities and communities to boost innovation and tech entrepreneurship, and to bring Open Data to Dallas. Kyle's most recent project is focusing on bringing more hackathons and innovative competitions, such as 
ChallengePost
, to the North Texas area. 
Getting Dallas the recognition it deserves? This is a cause we at LevelTen believe in.
Experiment
OpenCamp was a great event. SXSW is a great event. Many of the meetups in Dallas are great. What if we combined the best of all of them?
That was the spark. To create a community organized event like OpenCamp but with a broader range of topics like SXSW.
One of the most unique aspects of about both OpenCamp and SXSW is the diversity of the audience. At SXSW you have designers, developers, marketers, project managers and more. While OpenCamp was more tech focused, it still brought together communities with different focuses. We mingled, shared ideas, and even had a few passionate debates.
The concept for the event was to work with local group leaders to create some great tracks in a variety of disciplines that would attract a diverse audience. The goal was to grow a one-of-a-kind event. The type of event that would help put Dallas on the map as interactive innovators.
First Step
The original idea was to do a big three day conference that was comprised of several one day mini conferences run by local user and meetup groups. Alas, coordinating more than a dozen different groups and the investment to secure a venue was more risk than we thought we could manage for a first year event.
We did get a lot of traction from local group leaders and didn't want to give up on the idea. We instead decided to build up to it and do a more focused event to start.
For this, our first year as Results Oriented Web Summit, we decided to do a one day conference with four tracks; content, UX, marketing & project management. Brian Sullivan who organizes the Usability Professional Association and Big (D)esign Confernces is leading the UX track and Gary McCants who organizes DFW Scrum is leading the Project Management track.
They have done a fantastic job getting some great speakers and with over 100 of the sharpest minds in the interactive space registered for the Summit, I think we have gotten good traction for year 1.
And Beyond
The goal will be to use this year's event as a launch pad to do a bigger event next year including more mini conferences from more local communities. The ultimate goal will be to create a major community organized mini-SXSW style event in Dallas known for highly informative sessions. Together, I believe we can build something so unique that it becomes a nationally recognized destination event – and hopefully puts Dallas on the map as a hub for interactive.
I hope you can join us at this year's event. Some amazing experts will be sharing a lot of great information and there will be a lot of important people to meet. Plus you can say you were at the first one!
We are already looking forward to next year's event. If you have any ideas or would like to get involved, please comment to let us know.