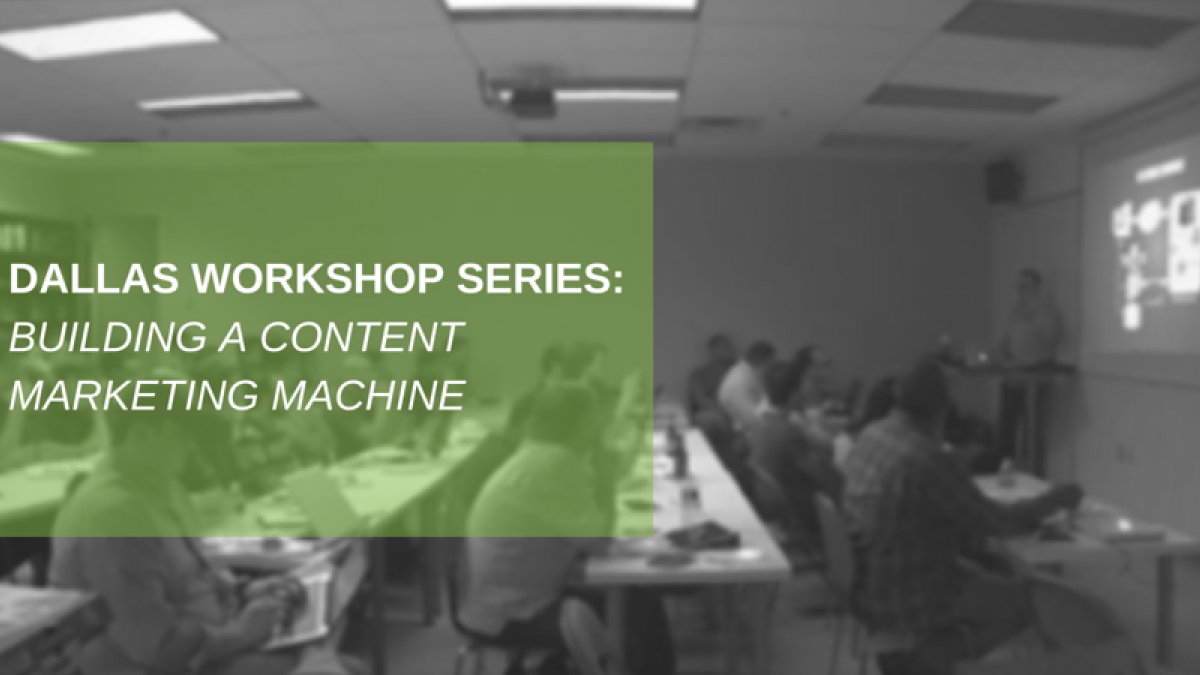 Dallas Workshop Series: Building a Content Marketing Machine
The marketing industry keeps evolving along with the ever-changing Internet. Traditional techniques no longer work like they have in the past. To compensate with change, we have done extensive research and implemented it to our business for the past 16 years excelling in generating leads and growing our business.   
In hopes of helping those in the community and various industries, we developed a weekly workshop series that will take place here in our LevelTen Interactive Offices. Our first session will cover the strategies and tactics leaders are using to produce extraordinary results on today's Internet. 
You'll learn to:
Attract visitors with content, search engines, and social media.

Optimize customer conversion, nurturing, and retention.
Use analytics to customize content for your website.
You will be provided with a FREE instance of Open Enterprise Pro, a content marketing system, to see how to bring all of the strategies and tactics together. Use it to build your next site or extend an existing Drupal 7 site.
We have very limited seating left, so be sure to register ASAP!
Event Details:
When:   Monday, August 3rd, 2015   6:30-8:30 PM
Where:  LevelTen Interactive Offices
Cost:    FREE!
Food:    Raising Canes & Drinks
---
Future Sessions**:
Session 2 (8/10): Manage Right: Building state-of-the-art websites that look great on all devices
Session 3 (8/17): Attract the Masses: Content, SEO, and social media that drives traffic and engagement
Session 4 (8/24): Convert More: Driving sales by optimizing lead conversion and customer retention
Session 5 (8/31): Work Smarter: Measuring and maximizing results with intelligent analytics 
**It's highly recommended to attend all sessions. All sessions are tied together and will be beneficial for learning how to build your future content marketing website.