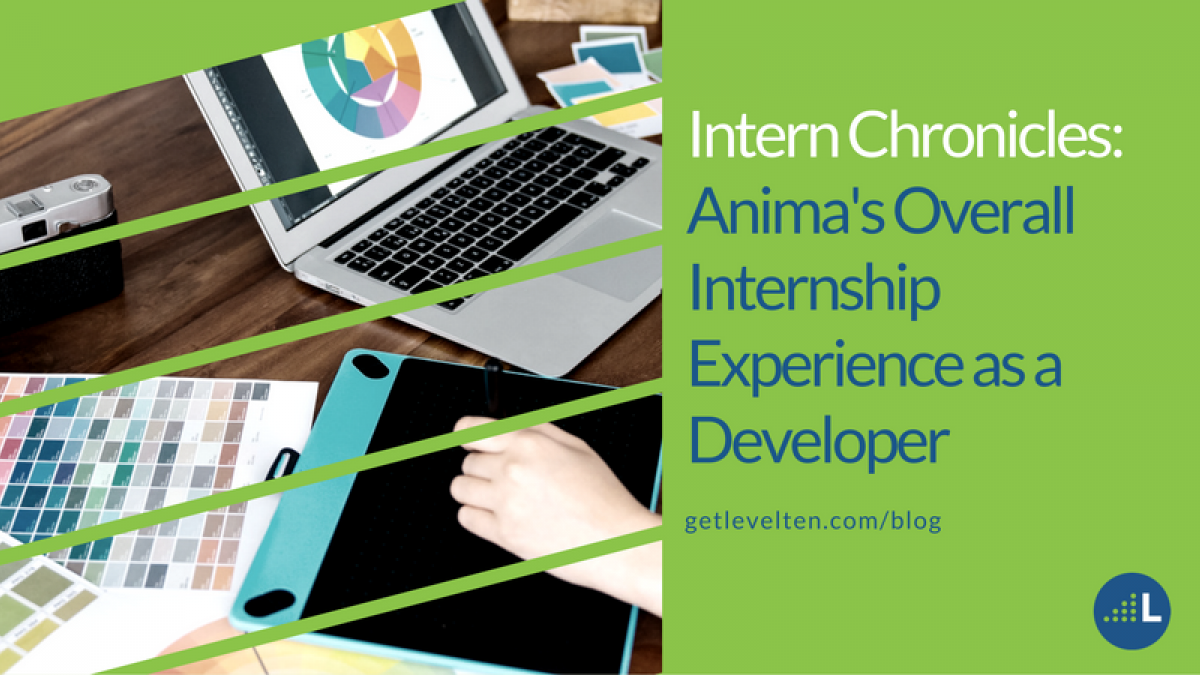 Intern Chronicles: Anima's Overall Internship Experience as a Developer
There are a
lot
of things I learned from my internship with
LevelTen
Interactive. So
much
, in fact, it would be long and boring paragraphs that maybe only few would want to read. Therefore, to make it short and sweet, I have
jotted
down
a couple
of points.
Four weeks training
Trying to digest all the information at once which was not a good idea, but guess what: then, I felt it was so overwhelming, but now I realize that I have acquired a lot of information. For instance, learning what Drupal was. I learned its various tools and technologies, how things work and what else can be done.
Real Work!!
Does the real work sound scary? Yes, it does. I mostly worked on the style guides for the LevelTen website. A collaborative collection of resources for creating LevelTen website attractive and eye-catching! Moving from style guides, I am currently working on designing the company's product email marketing campaign.
Empowered words
Reviewing my skills in CSS, PHP, LESS, HTML and general management really showed me where I still need to work on and what I can improve more.
Valuable lesson
Technology can betray you anytime, anywhere so be prepared and don't ever hesitate to ask for help! 
Last Note
I am thrilled and grateful for the LevelTen Interactive team for conducting this internship program. Thanks to everyone at LevelTen Interactive for having me. Especially, Kyle!! 
Image Source: Business image created by Freepik