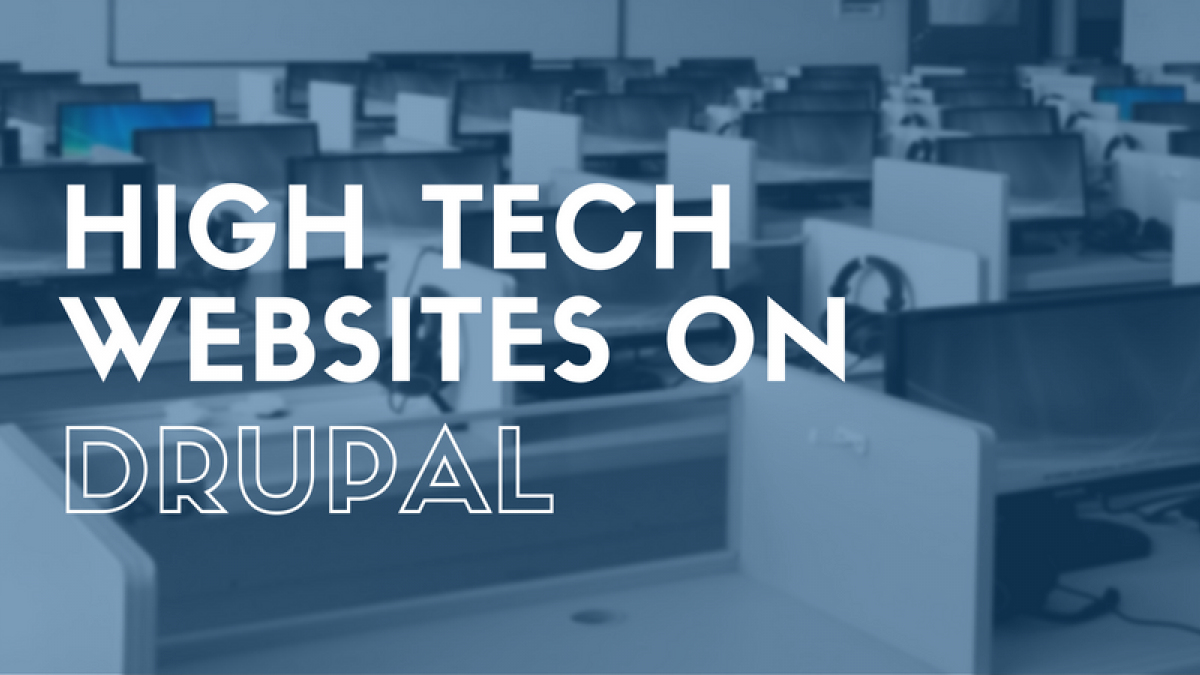 High Tech Websites on Drupal
Meet our last intern: Brandon Reid of our Web & Drupal Developer Internship program! One of his first projects as an intern was to research High Tech Website built on Drupal, so without further ado, here are his findings: 
For those who aren't familiar with Drupal. Drupal is the #1 platform for web content management among global enterprises, governments, higher education institutions, and NGOs. Drupal is flexible and highly scalable, publishing a single website or shares content in multiple languages across many devices. Technology and business leaders transform content management into robust digital solutions with Drupal as it is backed by one of the world's most innovative open source communities.
Let's take a look at some high-tech companies that use Drupal, and go over why they find Drupal to be such a valuable asset for their needs. We will also explore common characteristics across these sites.
LARGE HIGH-TECH SITES
As mentioned above, Drupal is used by many global enterprises, governments, etc. Below is a list of five large high-tech fortune 500 companies that use Drupal.
VALUE PROPOSITION
Tesla Motors:

Feature Management/Customization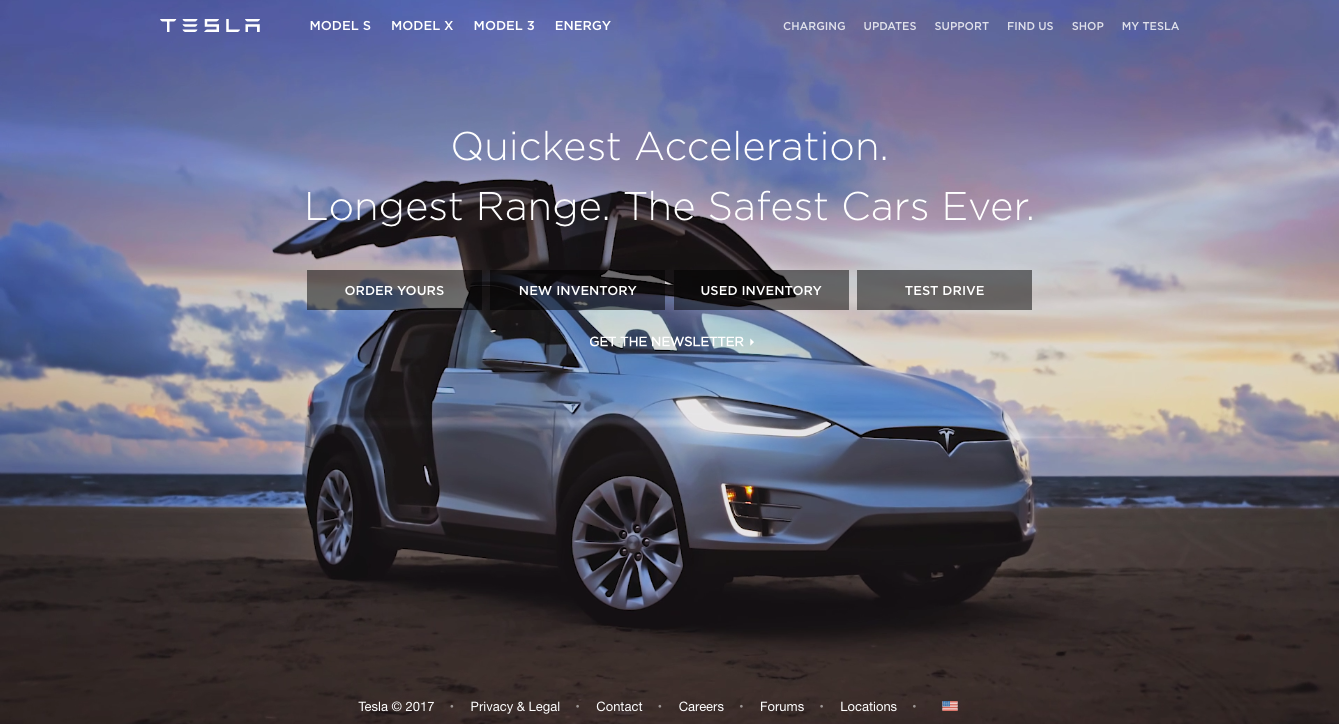 Photo Source: Tesla Motors
As you could imagine a site like Tesla's contains a lot of specifications and features for each vehicle, and this content needs to be readily available as content changes regularly. Drupal makes it easy for Tesla to allow their users to customize features and colors on vehicles with the use of certain modules/plugins, and this abundance of content can be managed easily with Drupal's logical backend.
Qualcomm & NASA:

"Headless" Drupal Approach/Multisite Integration
Photo Source: NASA
NASA and Qualcomm have a lot of reasons for using Drupal that could be discussed in an entire blog itself. These organizations have implemented a "Headless" Drupal approach which gives a multitude of benefits. Such as leveraging the strength and flexibility of Drupal's back-end to easily architect content models and ingest content from other sources. This also gives the benefit of Optimizing the front-end by building with a client-side, front-end framework, as opposed to a theme.
Additionally, NASA is using Drupal's power to integrate with other content stores and applications (multisite implementation), successfully ingesting content from blogs.nasa.gov, svs.gsfc.nasa.gov, earthobservatory.nasa.gov, www.spc.noaa.gov, etc., and aggregating the sourced content for publication.
SpaceX:

Flexibility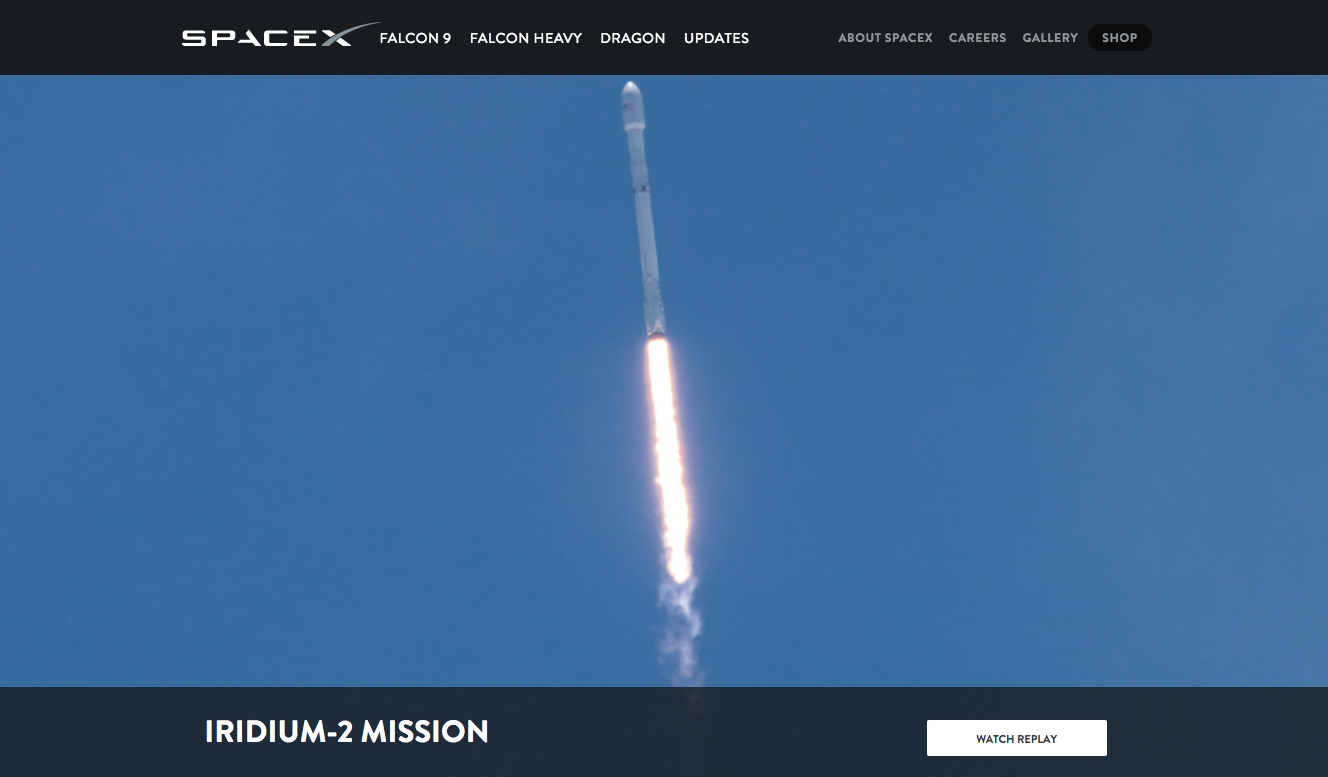 Photo Source: Space X
Similar to Tesla, SpaceX has an extremely large content base that consists of specifications for each rocket/ship project, blog updates of significant events, milestones, news feeds, articles, etc. You can imagine how much information is being pumped through this website. Drupal's logical backend gives SpaceX the flexibility to update and manage this information with ease.
When comparing Tesla and SpaceX, you will notice since they are sister companies, which they are using the same base theme. It is common for companies to re-use their themes, and make slight modifications to different sites.
CERN:

Content Authoring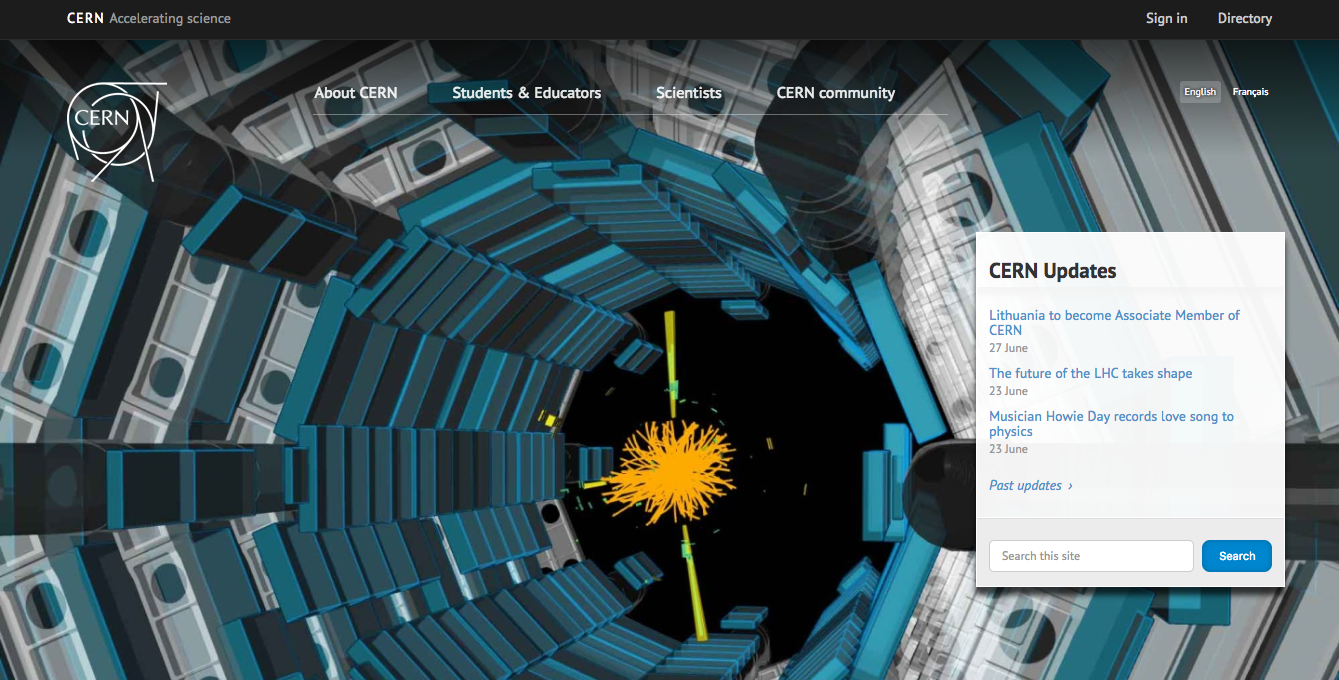 Photo Source: CERN
Of the five sites, CERN's site is probably the most complex. Similar to SpaceX, and Tesla, CERN is managing highly dynamic content that is changing pretty consistently. CERN's content base is extremely large containing users, articles, scientists, projects, live data, publications, etc. Not only does Drupal provide tools and modules to make publications easy for CERN's users, but it also provides easy content authoring for Authors, publishers, etc.
CERN's site contains a community area for users to communicate through forums and bulletins. Drupal's core allows the ability to create forums, and custom threads on the fly.  Digging deeper into CERNs use with Drupal, I found they also use Drupal for multisite implementation, which allows companies to have multiple sites operating under one code base.
COMMON CHARACTERISTICS
We can start to see a pattern with what these companies have in common, and why they choose Drupal. The most common characteristic we see, and why many people choose Drupal in the first place, is for dynamic and content rich websites. Each of these companies is continuously updating, managing, and deleting data from their websites. Drupal give these companies an powerful way to manage and manipulate their rich content structure.
Another useful feature provided in Drupal is the use of Internationalization. Each of these organizations works on a global scale, and Drupal makes it easy for these companies to detect where their users are located, and translate data with-in the site appropriately.
Now I have only touched on a few key reasons why these tech companies use Drupal, and you are welcome to explore them yourself. If you find any important features that I missed, or find any other tech companies using Drupal, please comment below and share your discovery!