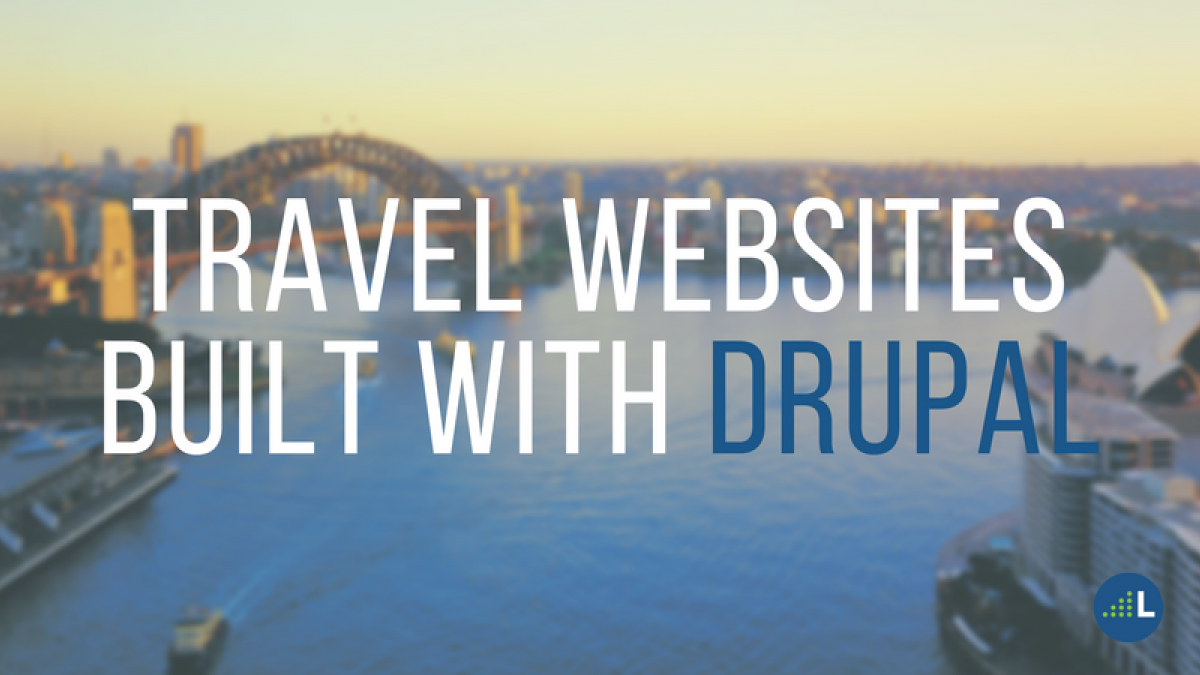 Travel Websites Built with Drupal
This summer, LevelTen brought back the Web & Drupal Developer Internship program and we've brought on 3 up and coming developer interns! In today's post, Anima Bajracharya, and her research assignment with of Drupal Travel websites:
After researching some of the case studies of Travel sites created in Drupal, I found out that Drupal can help businesses across any industry to create rich digital experiences. It is no surprise that more than one million sites trust Drupal today. With benefits such as scalability, free modules, responsive design, flexible APIs and one of the largest open source communities; it has become one of the popular Content Management System (CMS).
If you are already using Drupal or planning to use Drupal as CMS for your Travel sites, here are two examples of why travel businesses are using it or maybe you can plan another vacation trip.
1.Let's go to Fiji!!! ----Fiji.travel
The site had to move to Drupal because of the outdated and poorly coordinated collection in the tourism industry. So, the new site created in Drupal helps the users (old/new) with the treasure of information and planning tool that makes the vacation to Fiji a dream come true. In short, the site is user-friendly, responsive, interactive, and multilingual.
Users can view their itinerary on a map which is great to discover other places nearby. Similarly, the map shows the destination, what makes you happy, and the types of activity available which are perfect for making a variety of plans while in Fiji.
The key benefit for the industry like tourism is that a set of dashboard pages are created that allow site administrators to check live results on site activity and filter any dates historically. This helps the tourism businesses to track how many new users are coming into the site, how people are saving on their trips and how their trips are being created which is running and growing every year.
2. Cruise?-----princess.com
http://www.princess.com/ships-and-experience/onboard-experience/activities/princess-at-sea/
I found this site very interesting because the website (princess.com) is not created in Drupal, but the entire Princess cruise app (Princess@Sea) used in the ship is built on Drupal. Princess@Sea is the industry's first passenger facing digital experience platform for Princess Cruise and it lets the passengers access information onboard in the ships. It serves to the passengers via wifi which let them access the ships' schedule of events, stateroom account, itinerary, instant messaging, and personalized cruise planner. It is one of the most interesting and popular hub to the passengers. It makes passengers' life easier and convenient.
Hopefully, this will give you some fresh ideas of how Drupal can change your business and how it can save your time, money and customers.