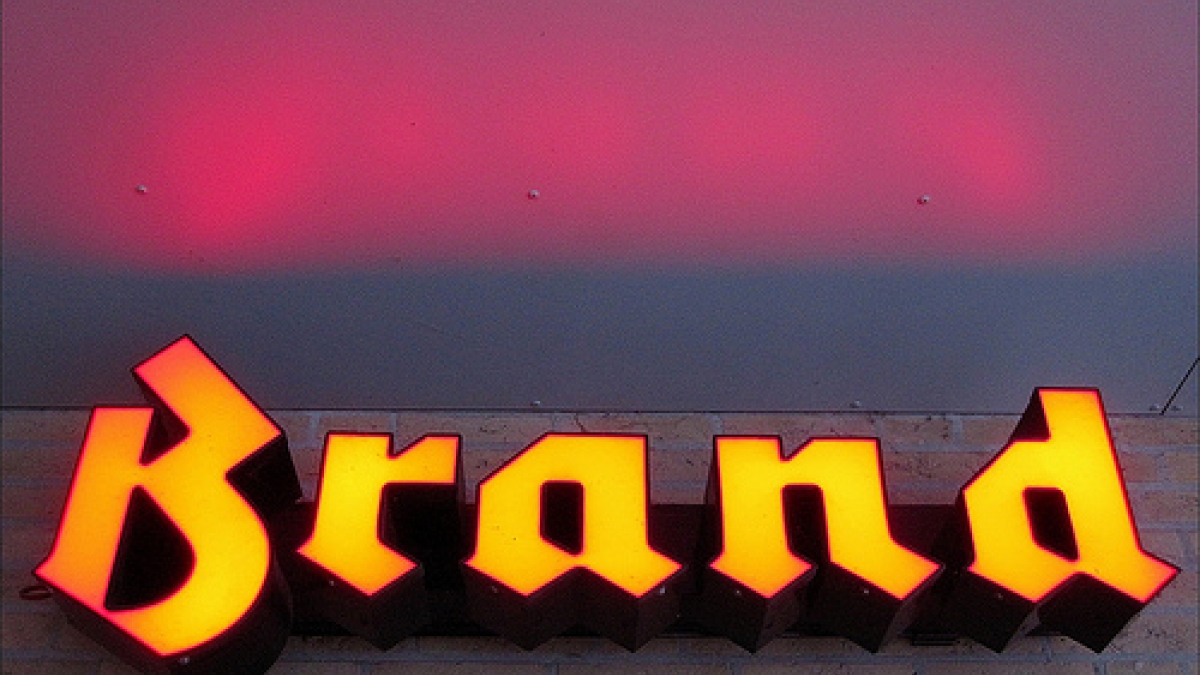 5 Basic Principles For Creating a Strong Brand
LevelTen's team recently had a brand discussion over lunch regarding our website. Questions like - does out website positively promote our brand? What is our message? Do we communicate to potential customers in a way that is easily understandable? I can't say I was very surprised when the overwhelming consensus was that it needed significant improvement.
Granted, we do great work for our clients. We have a great process for strategy, design, development and marketing which shows results and allows businesses to achieve their marketing goals. However, working on our own website has always been a very difficult task. So I thought I would get back to the basics and provide my team and you, the reader with some basic principles of branding.
Principle 1: Brand is not what you say it is. It's what they say it is.
No matter how well we think we know our industry, we should always listen to what our clients and site visitors are saying, after all, it's their perception that defines our brand. A great way to listen to our clients is by creating feedback mechanisms including and monitoring social media channels for input. Gathering email addresses from form submittals and newsletter registrations, is a great first step in creating a target audience to gather data. Qualitative and quantitative surveys, polls and analytics can provide valuable insights into our brand.
Principle 2: Victory belongs to the most persevering.
Continuously investing in and improving research, creative, technology, process and service strengthens our brand and positions our business to outpace the competition. At LevelTen we have a company meeting every two weeks to identify and discuss ways to improve. Initiatives are ranked in order of importance and each employee provides input. We walk out of that meeting with defined actions necessary to achieve those initiatives. We then meet again after two weeks to review our goals, assess progress and arrange our priorities.
Principle 3: A brand becomes stronger when you narrow the focus.
If you had to say what you do in one sentence, could you make a strong statement? Would that sentence encapsulate your strengths, vision and values? Narrowing the focus to one "Big Idea" resonates with customers, is easy to remember and acts as a springboard from which all other ideas, and creative are spawned. This focus ultimately strengthens your brand and differentiates you from your competition.
Principle 4: The goal of creating a brand identity is not just surface consistency but inner coherence.
Whether the customer is reviewing a website, using a product, or speaking to a customer service representative, the brand should feel familiar and the experience should have the desired effect. Coherence begins with one company strategy, a unified voice, clarity and simplicity; and should be consistent through every touch-point.
Principle 5: Doing good is good business.
In today's markets there are so many businesses that make promises they cannot deliver upon. From pay-per-click ads to billboards, we are inundated with sales jargon and the promise of delivery at the lowest cost, only to face a bad experience once we have committed.
Good business not only starts with marketing, but must be carried over throughout the sales process, execution, and support of the products and services we sell. We must provide good will and focus our energy on listening and helping rather than talking and selling.
If we follow these 5 principals we will be well on our way to creating and strong and consistent brand that will be championed by employees and customers alike.