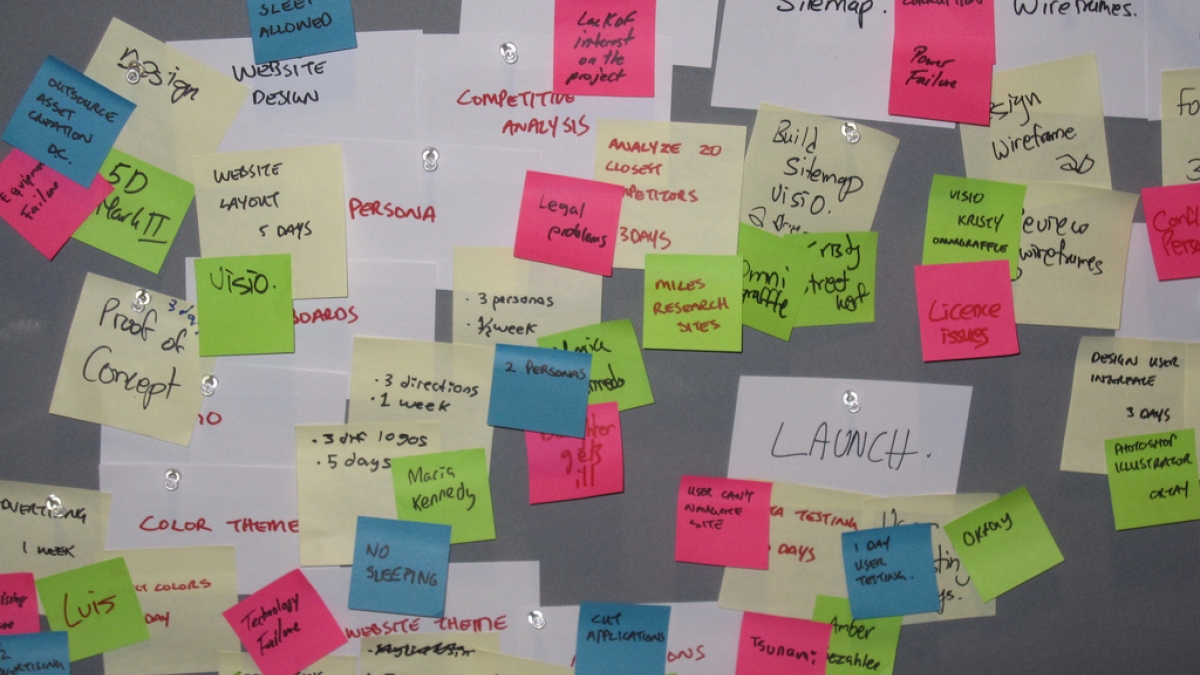 Large Web Projects vs. Small Web Projects – Efficiency & Delivery
I love what I do for a living. In fact, when asked by friends, I glamorize it by saying I get paid to surf the web all day. While it's good for a laugh, it's not all fun and games. At the end of the day, I have a responsibility to my clients to get the most out of their investment with LevelTen.
Now, when you've been doing this for as long as I have, you have the opportunity to work on some great projects both large and small. Today, I'm going to talk about the relationship between the two and some of the challenges of both!
Client Expectations – One would think that the expectations on a $100K project are much, much higher than that of a $1K project. The reality is often times it's the other way around. In a large project, most likely the client is used to working on projects of that scope and typically has an understanding of the time and effort involved with delivering a quality product. In that scenario, odds are that we are working with someone at a manager or director level that simply needs to make sure the job is done on time and on budget. In the lower price point, while they still need the work completed on time and on budget, often times we're working with a small company or individual whose small investment could potentially make or break their business. To those individuals, there is almost no margin of error.
Project Management – To deliver a quality product, having a solid project manager is vital. On larger projects, it's almost assumed that there will be some amount of cost associated with project management. However on smaller budgets, often those clients are focused on getting the maximum amount of hours/actual work and often look to minimize the importance of project management. Less hours means there's less time for the skills needed on a project. To be successful, it's important to realize that project management can't just be removed in an effort to save those hours for development work.
Timelines – This one can be an issue in almost any size project. On larger projects, we're typically given a more realistic timeline for delivery (not always).  On smaller projects, the need to see work delivered in a short timeframe is almost always a caveat. Work can be done in a shorter time frame, sometimes, but in the end that really depends upon our overall team capacity.
Work Quality – In my opinion, this is probably the biggest challenge to overcome as it relates back to the overall time needed for delivery. On a larger project, there are more hours to plan, strategize, execute and refine. On smaller budgets, that might not be the case. The best example I can give is with regards to design. On a typical project, we have good estimations for the amount of time it takes to deliver quality design work. If hours are reduced, there's little opportunity to refine the design. We have an amazing designer, but her vision and the vision of the client might take a few revisions to merge. On smaller projects, she has to be extremely efficient to deliver a quality product.
In the end, I enjoy working on projects both large and small because both have their own unique set of challenges that keep my job interesting.  Sure, if I had it my way, I'd go for the larger projects more often than not, but that's more of a financial decision, not because it's any less challenging.
What other issues have you seen in managing large and small web projects? Do you prefer one over the other?
Photo Attribution: VFS Digital Design