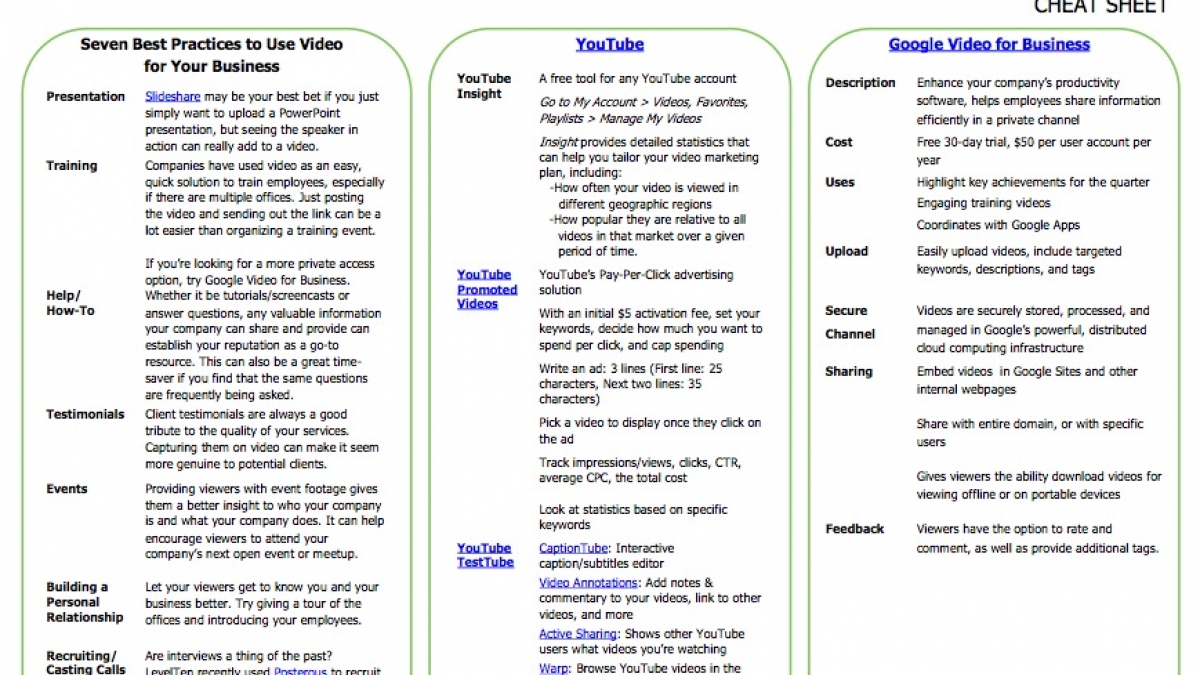 New Release - LevelTen's Guide to Online Video for Business
Have you ever found yourself thinking, "This online video thing is great! But how do I make it work for my business?". Well, you're not alone. Countless business owners and marketers are asking themselves the very same question. Knowing this, LevelTen has spent hours researching some of the best practices for online video and its business applications. The result of our research is this two page PDF - your Using Video for Business Cheat Sheet.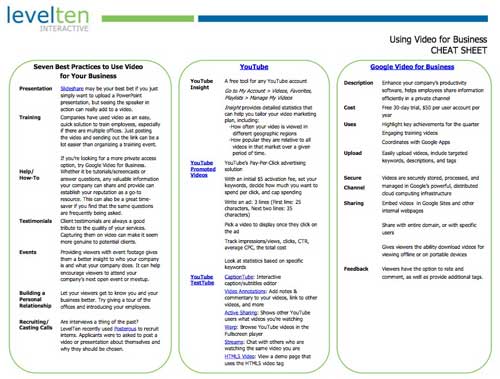 This cheat sheet covers:
Seven best practices for using video in your business.
A guide to YouTube
A guide to Google Video for Business
A guide to uStream
A guide to Watershed
Six best practices for enhancing your video quality
For more information, or to download your copy of the guide,
visit the download page.
Once there, all you have to do is fill out the contact form to be redirected to the download page. Enjoy your cheat sheet!