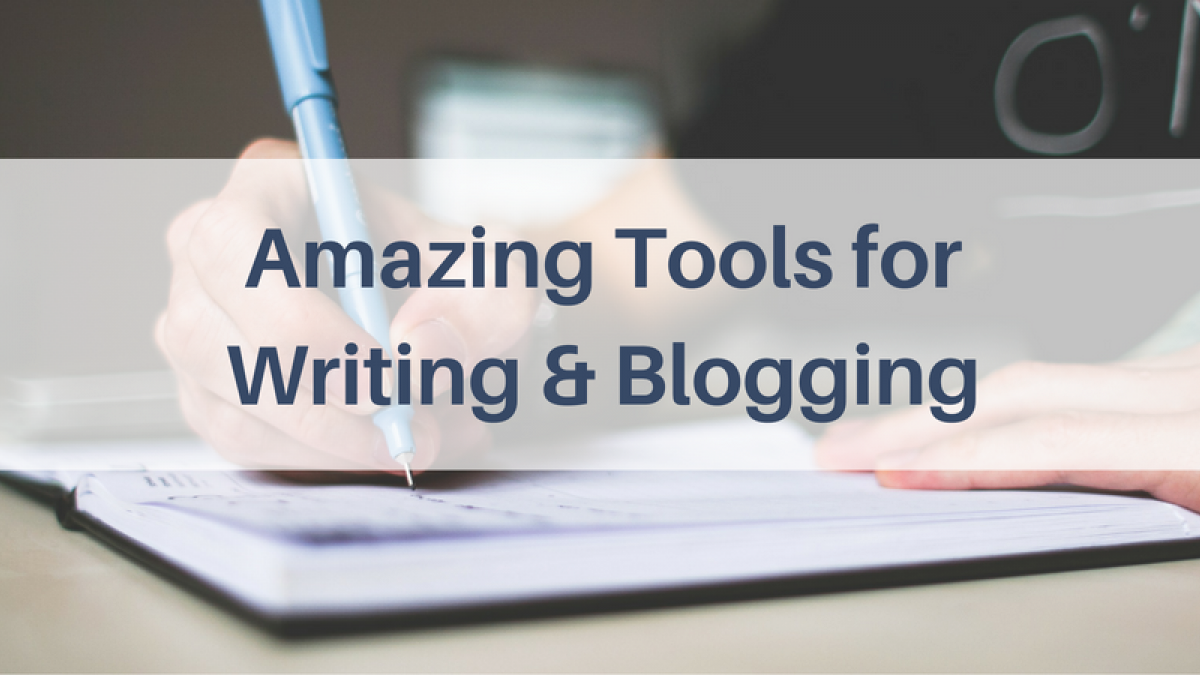 Amazing Tools for Writing & Blogging
Do you ever find yourself swimming in word documents for writing blog posts? Do you need inspiration for your blog posts? Lucky for you, with advances in technology and improvements in computers and other high-tech tools, writing today is infinitely easier than it was ten years ago. Whether you are already writing thousands of words each week or you would like to, check out these tools that will make the writing process a little easier. All you will have to do is harness your creativity!
---
Gather Content is a web content management software that helps content editors manage, organize, and produce content before it gets published on a CMS (content management system). We use this internally to organize and assign blog post to team members. Beyond writing blogs, we also take advantage of their template building system to write newsletters, case studies, basic pages, and we are currently testing to see if writing proposals as templates will save our sales team time. 
Evernote is a highly useful app that you can use on nearly any platform. You can collect ideas when you have them on your smartphone and then access them on your laptop or tablet later. In addition, with note taking and list making features, you will find yourself using this app all the time.
Write is commonly considered one of the best content creation systems for Android tablets. Write allows you to "write" using a stylus and turn the results into a formatted document. Additionally, Write offers all of the features you have come to expect from a full-function text editor, just on your tablet.
Similar to Write, Editorial brings full-function content editing and creation to the iPad. This is one of the first "big" apps for iPad and has been upgraded numerous times over the past few years. Users find the app easy to use, and a "must have" for iPad writers.
Sometimes, you do not need features, you just need to write. That is why Focus Writer was created. This is a simple, blank screen designed to help you focus only one your writing—not on functions, features, and tabs.
Even the best writers can benefit from using tools to make their content easier to read. The Hemingway App does just this. It helps writers eliminate long, meandering sentences, an abundance of adverbs and complex writing that detracts from the message at hand.
Headlines, headings, subheadings and titles are all tricky, but important in web writing. Let Headline Analyzer make the process easier and prevent you from making mistakes in your most critical content.
This full-function grammar checker can make a significant difference in the readability of your content. While no grammar check can replace quality writing, it can help you improve and grow as a writer.
They say a picture is worth 1000 words. This is very true for bloggers and online content creators. Canva is a simple design program that can help you get the most from your images so that you can focus on your writing.
Created by the team that developed Evernote, Skitch allows you to take screenshots and quickly add markup and other information. This is critical for blogging and other forms of content creation where you may need to "show" rather than just tell your readers.
Google's Keyword Planner is the go-to system for finding keywords and choosing the right ones for your content creation. Whether or not SEO is important to you, adding a few pertinent keywords is always a good idea to help boost your search engine rankings.
As any frequent writer realizes, it is easy to become distracted while working. Toggl is a full-function time tracker that will help you determine where your time is going! The information it provides can help you avoid wasting time in the future too.
---
These tools can help you with the writing and blogging process, but they will not do the writing for you! Like anything else, being a better writer takes practice, so get started creating something today! Who knows, the content you write today could be the piece that "goes viral", attracts a huge customer or becomes an important part of your writing portfolio!