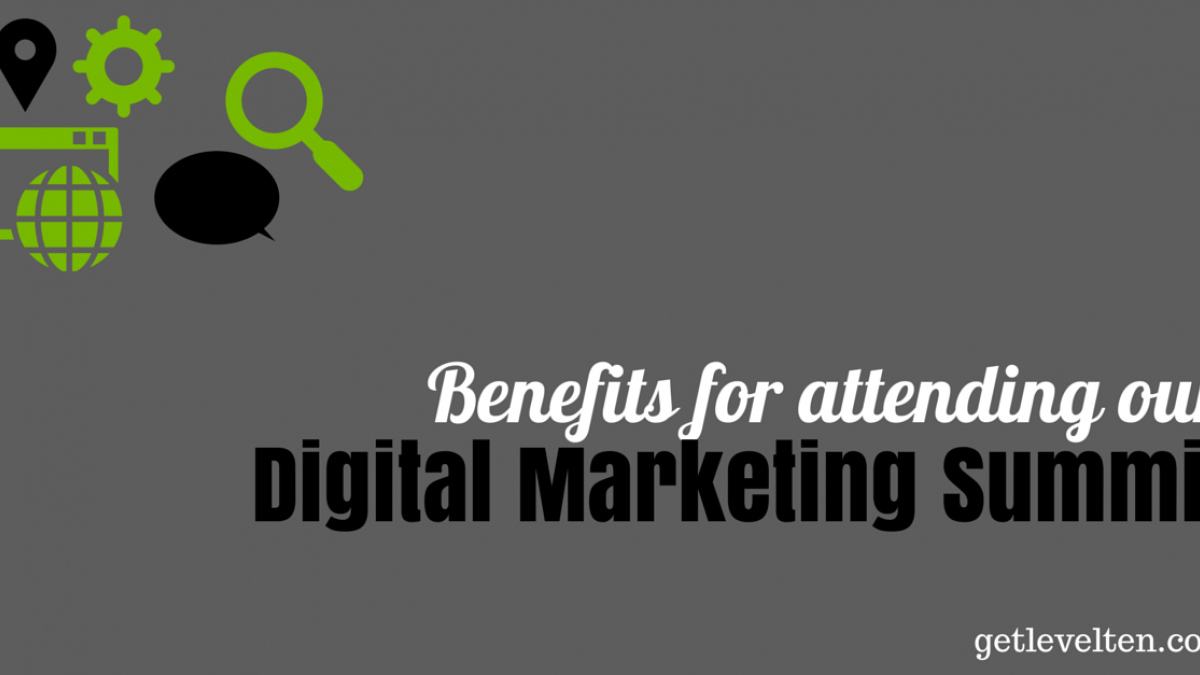 Benefits of Attending Our Digital Marketing Summit
A study by Leapfrog Marketing Institute, called the 2014 CMO Digital Benchmark Study, asked marketing executives how they felt about their growth in digital marketing. 
In today's digital marketing age, educating marketers to move into a more digital route or even educate them on how to further their marketing efforts is key to running a successful marketing strategy. Many CMOs answered that they felt that their websites, analytics, and mobile capabilities were the contributing factors to achieving their marketing objectives.


Source: CMO Digital Benchmark Study
The study also concluded that many marketers feel like they are not technically savvy and most work on their company's websites internally. With our Digital Marketing Summit, marketers will learn and experience how intelligent websites work. LevelTen will demonstrate how to easily build and customize a lead-generating website all the while helping with mobile capabilities. 
Along with website and mobile demonstration of the best how-to strategies for marketers, our summit will also show marketers how to collect the ever important analytics and data tracking. We will show how track the ROI for content, authors, campaigns, channels, and visitors so that you can produce the most valuable content for your target audience. 
A bonus to attending our Digital Marketing Summit, we will be show marketers how to produce a social media strategy in as little as 30 minutes. The social media strategy will compile best-practices and an easy PowerPoint presentation to present in future marketing meetings.
Join us in Houston and San Antonio to learn how to get rid of your digital marketing problems and turn your marketing objectives into a success.