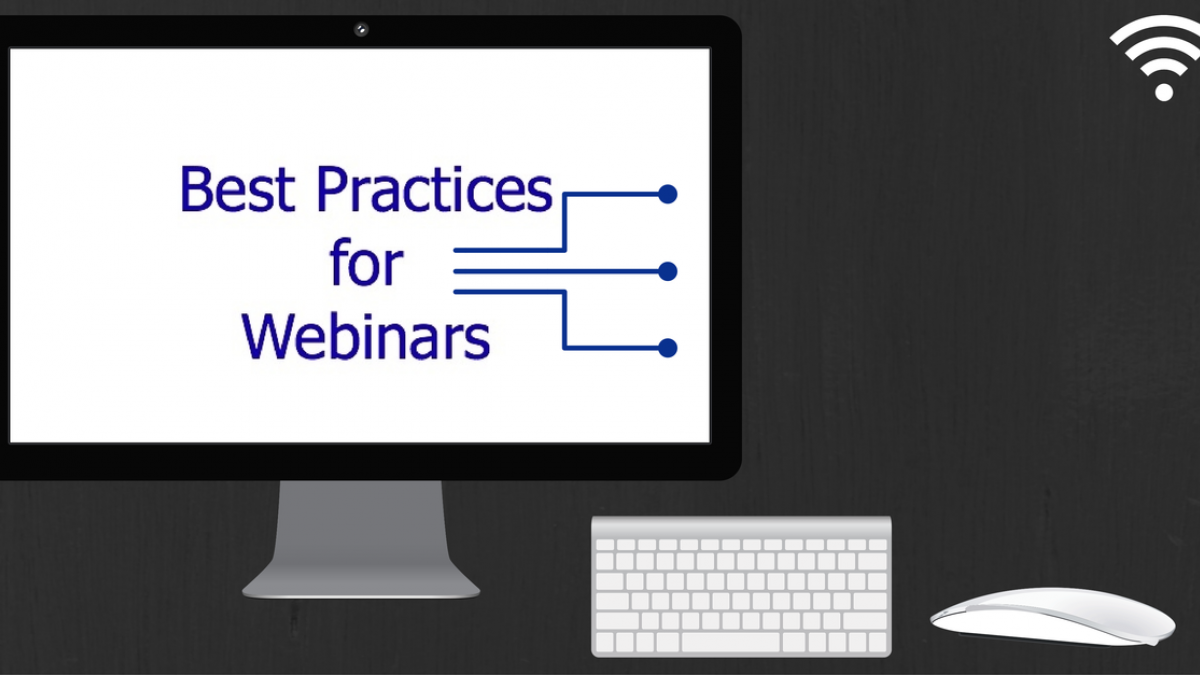 Best Practices For Webinars
One of the great practices to inform an audience about your company, products, or industry is to host a webinar. Webinars help with lead generation and marketing. Webinars also establish credibility of a person, product, service, or company. Here are some of the best practices for webinars to help establish all the potential webinars hold.
Identify the type of audience that will be attending your webinar. What are their interest?
Prepare slides and scripts. Scripts will allow for your webinar to go smoothly and also provides a point of reference instead of ad-libbing your presentation. Don't fill your slides with a lot of texts. 
Make it interactive. Have the end of the webinar be a Q&A or even polls when asking questions to make you audience feel more involved.
Choose a webinar host. These days there are many hosts that offer a variety of features and price ranges that fit anyones needs. Some of these are NetMeeting, WebEx, GoToMeeting, and Webinars On Air (Powered by Google+ Hangouts). The great advatage to all of these, they offer the option of recording your webinar. Webinars On Air actually directly posts it to your YouTube account because of it's heavy integration with Google.
Create a landing page for your event/webinar. 
Share Share Share. Remember to share prior to the webinar a link on all of your social media outlets alerting people to join. 
After the webinar, send a thank you emails to all those that attended the webinar along with a link to the recorded webinar and sharing options. Also to be included is an exit poll to gather feedback.
What other tips on webinar best practices do you all follow? Let me know in the comments. Be sure to check back, LevelTen will be hosting a webinar in the beginning of July!