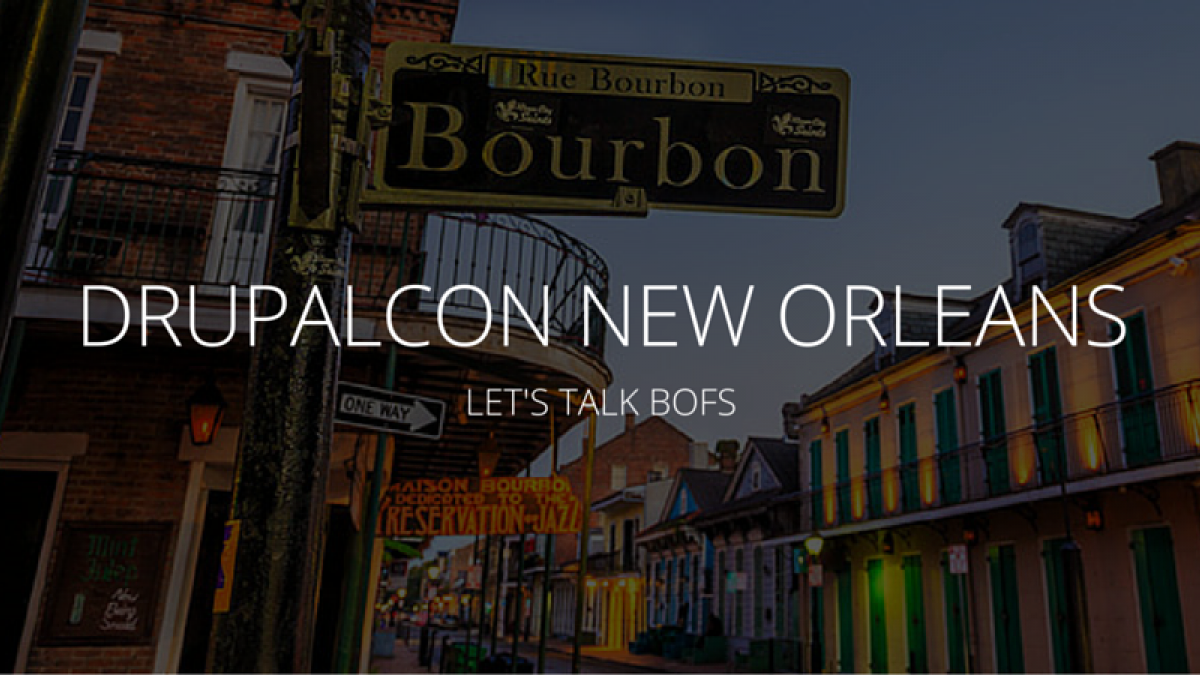 Drupal Community: We're Coming to DrupalCon New Orleans
We are only 26 days away until Drupalers everywhere converge to the  Big Eazy.  We are just coming off the high of organizing TexasCamp, which you can read all about it here: TexasCamp 2016: A DrupalCamp Hangover.  We are ready to emerge ourselves with the whole Drupal Community and live, eat, and breathe more Drupal. 
Following in the theme of giving back to the community and emerging ourselves into collaborating with like-minded individuals, we submitted two Birds of a Feather that we can't wait to have discussions with everyone. Check them out below:
Tuesday, May 10, 2016 from 2:15pm to 3:15pm
Whether you're trying to build business for your own Drupal shop, or you provide marketing services for your clients, we know that a buyer-focused, content-heavy approach—inbound marketing, content marketing, marketing automation—is the most effective way to grow a business online.
We'll talk about all the aspects of using Drupal for inbound marketing, including:
Effective online marketing tactics that really work, for everyone from developers to sales teams to CEOs
Which Drupal modules are best for building marketing-driven websites
How Drupal compares with other online marketing systems
Integration (or not) with associated platforms for content management, analytics, email marketing, customer relationship management (CRM) and so on
Tuesday, May 10, 2016 from 3:45pm to 4:45pm
The community has worked hard to make Drupal 8 the most accessible version of Drupal so far. While Drupal has traditionally been the CMS of choice for savvy developers, with Drupal 8, the platform is reaching out to designers and marketers.
With online content publishing as the biggest way to attract new customers, more and more companies need a website that helps them accomplish their marketing goals How can we migrate the best marketing tools to Drupal 8 and make Drupal even more relevant to marketers? We'll talk about:
What our common (and not so common!) online marketing challenges are
How Drupal 8 out-of-the-box can help you market a company
What modules and integrations a Drupal site needs to be a marketing machine
How we want to migrate marketing tools to Drupal 8 to be of most use to people who need a marketing-focused website
I hope everyone comes and brings their opinions and ideas! 
We seriously can't wait to be down there for DrupalCon, but more importantly, the beignets! 
Laissez les bon temps rouler!  And for my non Cajon French speakers,  Let the good times roll!