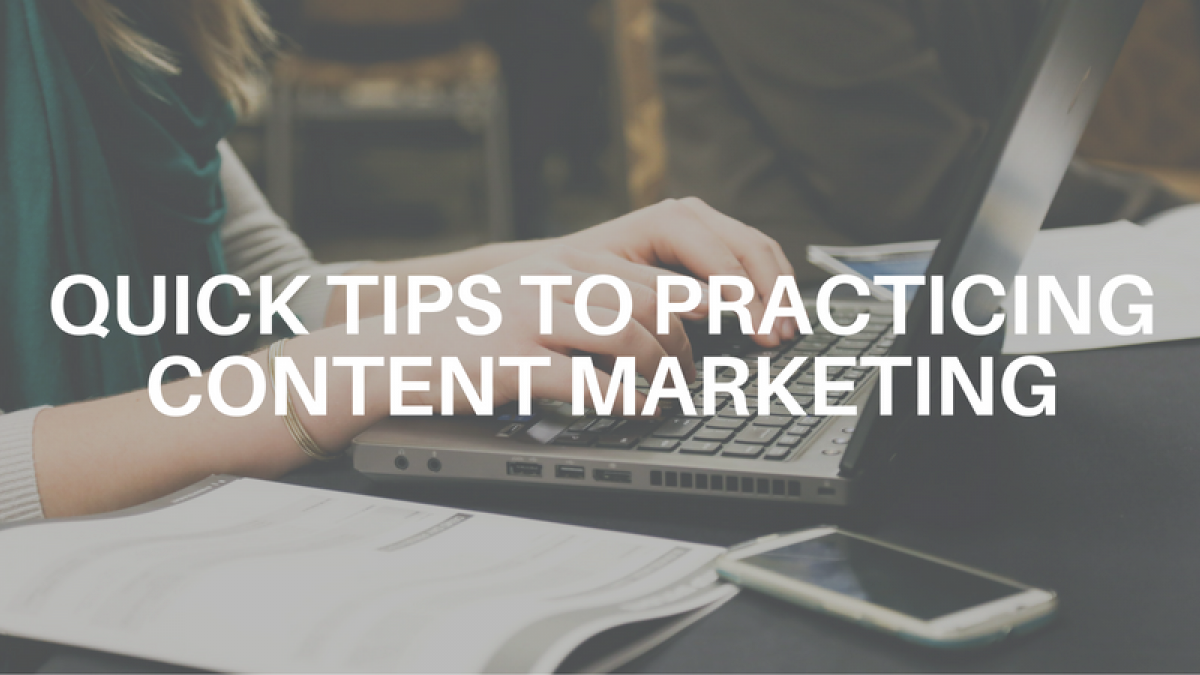 Quick Tips to Practicing Content Marketing
When you think about inbound marketing, the first thing that comes to mind is that the primary goal is to bring people to you; not going to people. You always want to have your content available for everyone to see. With that in mind, here are four quick tips about content marketing.
CREATE A CONTENT CALENDAR
One of the biggest challenges with maintaining a content marketing strategy is maintaining regularity. It sounds simple enough, but taking the time to put together a calendar with your upcoming marketing tactics can be daunting, but it will keep your content organized. Don't just add upcoming blog posts, add industry related events, and add holidays to make sure your content can by tied with it. Other things to consider adding to the calendar is relevant keywords and hashtags to optimize your content and share on social media

Many in the industry emphasize that having a blog is important if you want to help optimize your website. However, merely having a blog is not enough. Blogs that are updated at least once a week with relevant information gives your brand and website credibility. Along with blogging at least once a week, you should Blog often and blog smart to help get your site noticed. Remember to add keywords to you blog post as well to optimize your post on search engines.

You can quickly build a responsive website using ready-to-go CMS software such as our distribution Open Enterprise. Set-up a blog and blog frequently. Sure you can implement all of this stuff, but unless you promote them, they'll stay hidden. When you've created a new blog post, be sure to share it on Facebook, Twitter, LinkedIn and other social sites your brand happens to use. A best practice would be to add a service called AddThis to you website if you don't already have it. Connect with others in your industry via social media but particularly on LinkedIn, and see if any of them will share your blog post with their networks.

If you don't already use CTA's on your website, then you need to start implementing this key tactic of the inbound marketing methodology. Placing a CTA at the end of your blog posts drives visitors to download premium content, such as eBooks, white papers, etc., which will help drive leads and potential sales.
Keep your users engaged, and it all begins with having a proper responsive website and implementing an inbound and marketing strategy. Following these simple tips will get your content marketing thriving as well as your site traffic.