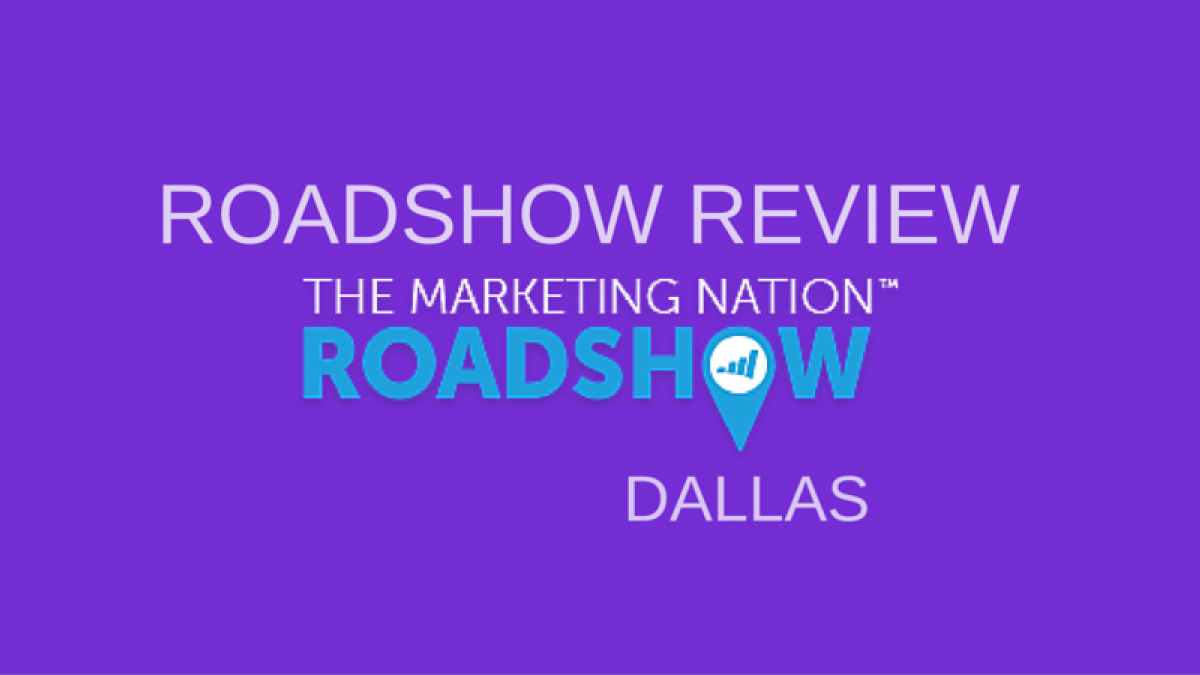 Roadshow Review: Marketo Comes to Dallas
Marketo literally took the show on the road this week when they appeared in Dallas to discuss marketing, innovation, and the "corporate selfie." With breakout sessions targeted at B2B and B2C marketers, product demos and a Q&A, Marketo targeted a wide range of needs for Dallas area marketers.
The central theme of the afternoon was "Engagement Marketing" – a concept similar to the Inbound Methodology in its consumer-focused and consumer-driven strategy. Shyna Zhang, Marketo's Director of Product Marketing, explained the core values of Engagement Marketing as marketing to the consumer in 5 different ways:
            A – As individuals
            B – Based on what they do
            C – Continuously over time
            D – Directed towards an outcome
            E – Everywhere they are
Following the marketing shift toward being more client-centric, plenty of businesses have been searching for easy and definite principles to focus their efforts on. In the B2B session, Shyna laid out particular case studies that related to each of these steps, and how Marketo (and marketing analytics in general) had helped to grow different businesses.
Perhaps the most important takeaway as far as I'm concerned was the concert of "lead nurturing." Lead nurturing is targeting messages in response to the actions and behaviors of leads; you can also further specialize this nurturing by having it respond to a "trigger," like someone filling out a form or searching for an item on your site. This sort of personalization is exactly what is making marketing so revolutionary. The idea that you can log on to Yelp, search for best restaurants in your area, and receive an email within 24 hours including the top five restaurants for your zip code is incredible – and incredibly targeted at the consumer.
While Marketo included themselves in the conversation, they did manage to focus on marketing & best practices, as opposed to inundating the audience with product spam. All in all, it was an interesting roadshow that delivered to the Dallas audience… and provided a happy hour afterwards.