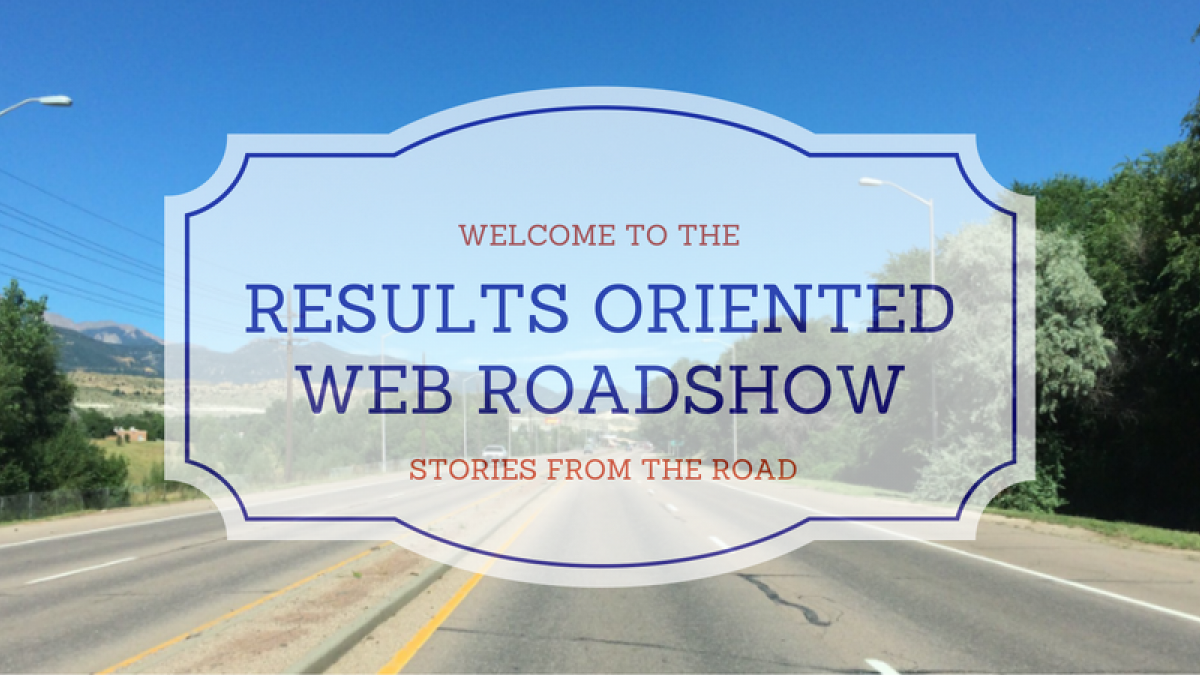 We Have Started the Journey of the Results Oriented Web Roadshow
You might have read a blog a couple of weeks ago that announced we were going on the road on The Results Oriented Web Roadshow. Well, guess what? It finally happened! Tom McCracken hopped on an RV to travel around the country to talk Drupal and Content Marketing. Don't believe us? Watch this clip:
Want further evidence about this ROW Roadshow traveling? Check out these shots from the road:
Have you ever wanted to learn more about Drupal? Or how your website is the cornerstone to bringing in more business?  Then, come to one our events for FREE just by using the code MARKETING (all caps) for any city listed below. Pass the information with friends, colleagues, and company. We look forward to seeing you guys!
Don't forget to submit those websites! Why? Well, during the ROW Roadshow, we're offering the opportunity to have your website evaluated by leading experts in web design and digital marketing. Our end goal is to make you successful! 
See you on the road!