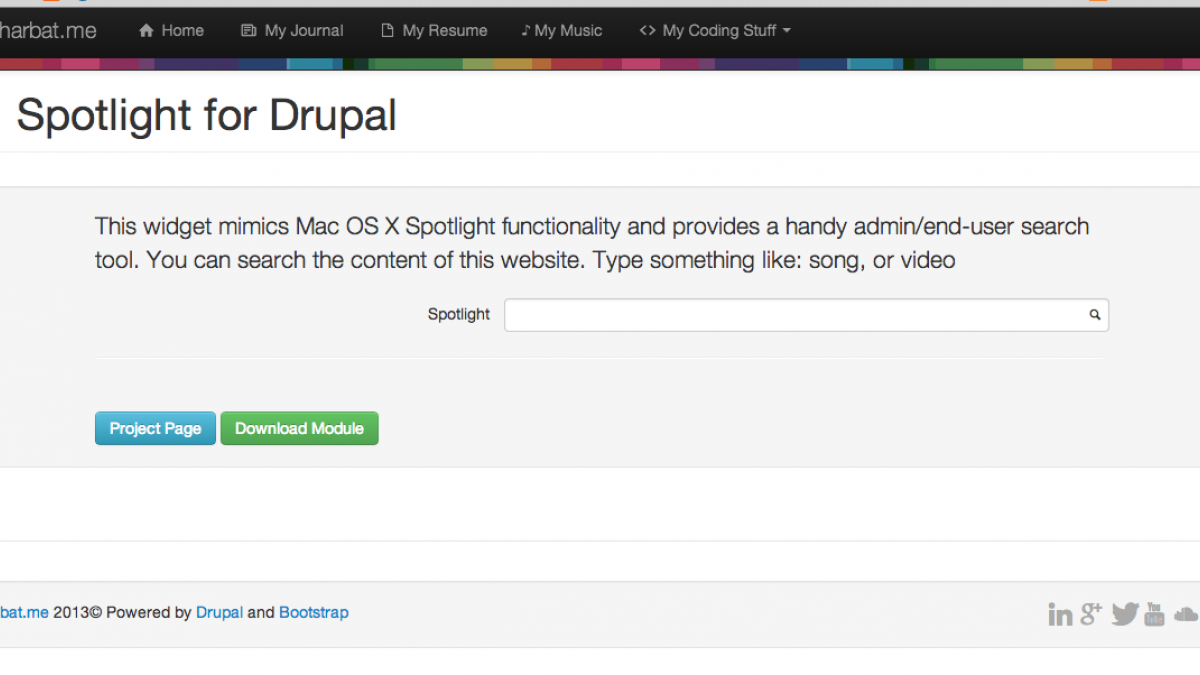 Spotlight for Drupal
Drupal is a very powerful CMS that can handle a large amount of content, but for the average user searching for a particular piece of content within a website should be simple and easy. That's why I just released the Spotlight Module for Drupal (which might become a feature in LevelTen's own Drupal distribution, Open Enterprise). The Spotlight Module mimics Mac OS X Spotlight functionality and provides faster access to system paths, content, users, and uploaded files.
Features:
Provides instant search for 

paths, content, users, and uploaded files

Provides Top Hit functionality.

Results categorization.

Ability to control what appears in results.

Fairly flexible appearance settings
For administration
Spotlight is a very handy tool for administration where webmasters can access pages faster by typing just a few letters. 
For Front-end
Anonymous and authenticated users may also benefit from Spotlight since they can search for keywords within the site content or navigate through public site pages. You might spot some administration pages that were left open for public due to incorrect access settings.
Demo

A demo of spotlight can be found here.  Try it out for yourself and let me know what you think.