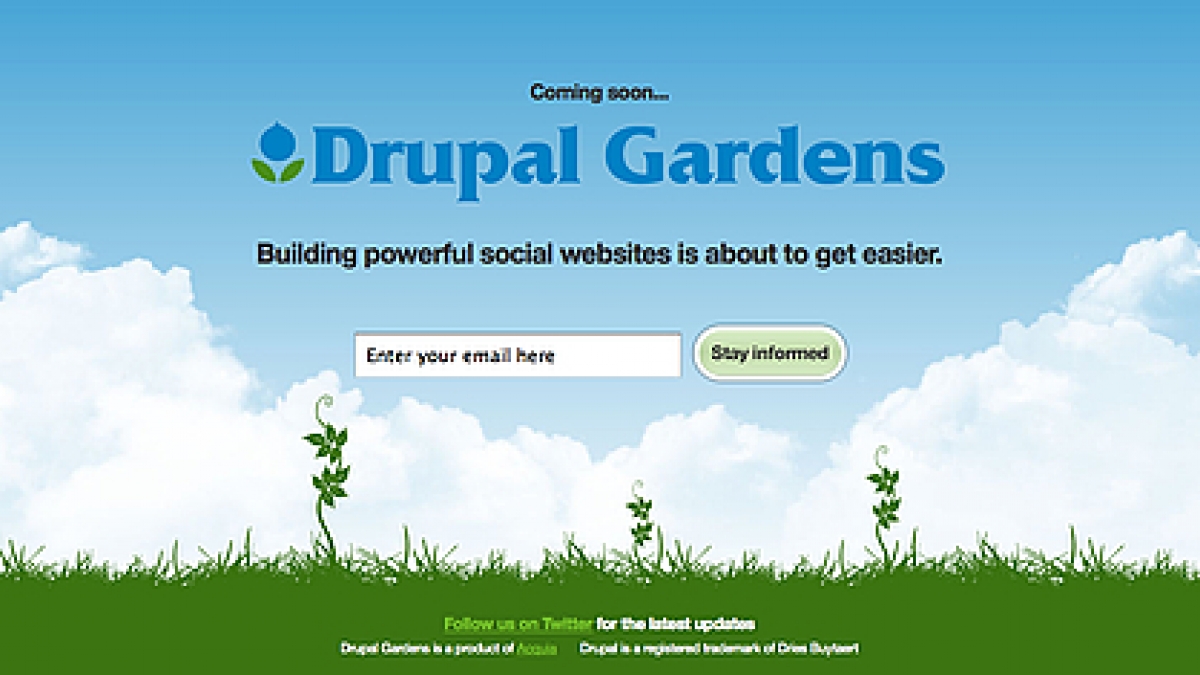 Drupal Gardens will make Drupal easier to use
Drupal
is a highly favored CMS platform that alot of companies are using to build their own websites, forums, wikis and blogs. Here at LevelTen Interactive, it is our main CMS platform of choice and we have been building some great sites for our clients while at the same time we are continuing to learn new things from it. I have been doing alot research of all the available CMS platforms to build sites on and so far Drupal is ranked at the top but at the same time the learning curve is quite steep. There has been some difficulty for designers to get used to the complexity of the Drupal backend because it aims more towards web developers rather than web designers. But, web designers have no fear! Now it'll be possible to make Drupal more user friendly while at the same utilize its web development tools such as its contributed modules and views options.
Acquia
, an open source software company that develops products and services for Drupal, announced a product for Drupal that will make site building as easy as Wordpress and Ning. The product is called
Drupal Gardens
and it should come out right about the same time as Drupal 7 in 2010.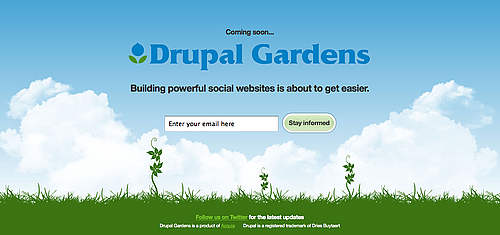 What's great about this new product which is a theme builder is that it makes it really easy to build a beautiful design for your Drupal site from within your browser without having to write any of the common web codes like HTML, CSS or Javascript but you can still use Drupal's backend components to add more functionality to the site.
If you want more information about Drupal Gardens, you can check out their screencast and get on their email list as well follow them on Twitter to get the latest information. I for one am looking forward to it, coming from a non technical background, this will make Drupal site building alot easier while cutting down on production hours. Here is an
article
that will give you more detailed information about Drupal Gardens.
Related Drupal Articles