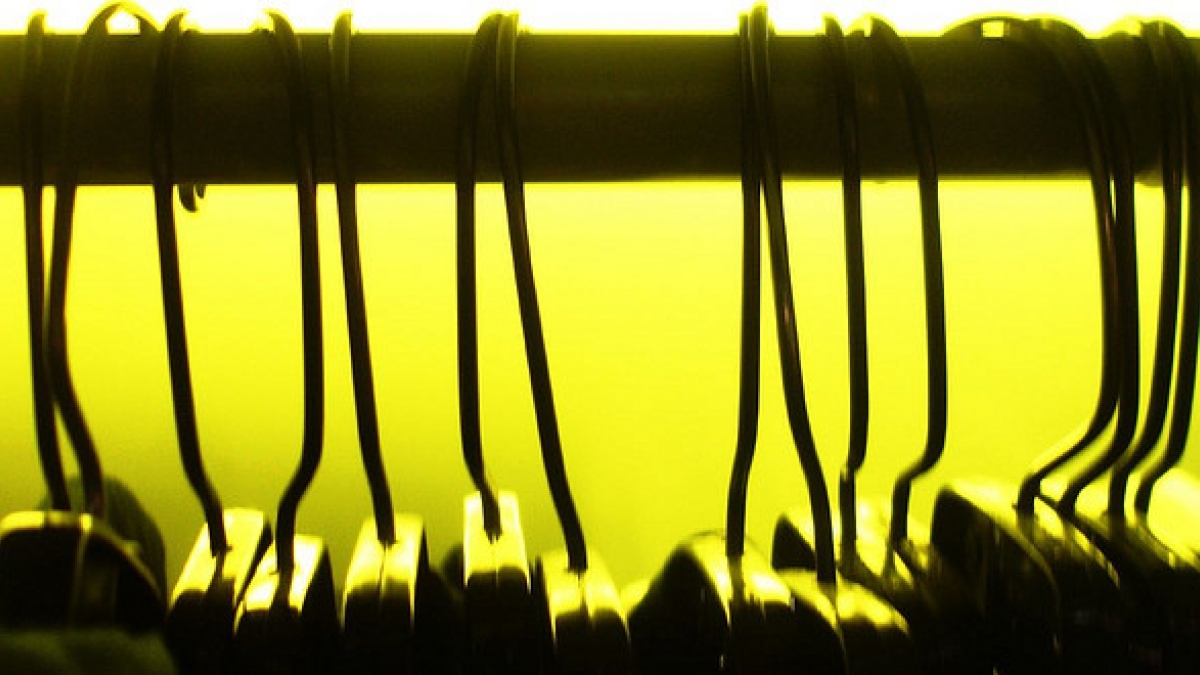 Cleaning Out the Closet: Making Your Website Content Count
One of my favorite shows to watch is TLC's What Not To Wear which, sadly, is in it's final season.  Every episode the fashion team of Stacy & Clinton meet an 'everyday Joe' and critique the contents of his/her closet.  With each new show, you see a closet full of the outdated or underused.  
Why Clean Out Your Closet (Website Content)?
Websites are an awful lot like closets, particularly in terms of website content.  We tend to add new pages, new links, new posts and neglect the content we already have.  This leads to content that is outdated, broken links and pages that no one really looks at.  Keeping up with your content is important for 2 reasons (at least).  
First, your website's content is a reflection of your company (good or bad, visitors to your site are going to make judgments about your service based on the functionality of your website).  Second, duplicate content, broken links, & unvisited pages will all affect (and lower) your SEO.  Giving your website a design lift without looking at your content is like repainting your closet and thinking your clothes will become more stylish.   
Step 1. Seeing What Is There - Completing a Content Audit
In order to know where your site content is currently, you have to do some work to get the big picture.  This is where doing a content audit can be very helpful.  The content audit is a document where you log each page of the site, where it's located and a summary of the content.  A content audit can be simple or detailed depending on how much work you want to do.  Whatever information you log about the pages, you want to make sure that you are collecting information that will help you see the current organization of the site's content and its usefulness to internet users.  
Items to Include in Your Content Audit: 
Page URL
Page Location w/in the Site
Page structural elements
Page traffic***
Page content summary
Step 2. Define Your Style - Evaluate Your Website's Goal
This is essential.  A strong goal can guide your content (existing and new) so that users and crawlers can understand what you are about.  A weak goal leads to confusing content and often frustration for the user.  They don't know exactly what kind of resources you have to offer which can lead to higher bounce rates, lower page views, etc.  
Step 3. Throw Out those Bell Bottoms - Reduce Unflattering Content
This is where the hard work of the content audit can pay off big.  Looking at your content audit gives you the broad picture and shows you where content may be outdated or duplicated.   
***How do you decide if a page needs to be deleted?  Having analytics on your site is essential.  If you don't have analytics available, you will have to rely on user feedback in a different way (surveys, focus groups, etc.).  If you have analytics, then looking at your pages' bounce rates, avg time spent and number of visits can help you see which pages aren't being used.  One caveat in this is that an unused page may have a technical issue that is affecting its availability to users.  Also, if that page's content is essential to the website goal, then the content needs to not only be readily available, but it may need a boost to increase interest.  
Step 4. Reorganize - Card Sorting
Once you pair down your content to only what is critical to your website goal, it's time to put it all together in a way that will be intuitive to a new visitor to your site.  One tool to help guide the new organization of the site is a process called card sorting.  This research process (as the name implies) involves taking the content components of your website and seeing how multiple people organize them into the categories they create.  Traditionally you might take post cards and write the title of each page on its own card.  Participants then take the cards and create their own groupings.  How they organize lets you know which of your categories are intuitive and which are confusing.  (See resources for an internet based resource for card sorting).  
***Card Sort Best Practice: Involve people who are similar to your target market but dis-similar in their backgrounds/jobs/etc.  You want to make sure that the results aren't skewed by having a group that thinks too similarly.  For example, if you have a site about chocolate and you only ask professional chocolatiers to do the card sort you may get significantly different results than if you had invited teens and/or preteens. (See my post on user personas.)
Key Concepts for Organizing Your Content: 
Keep Structure Simple - the human brain in general best organizes into around 7 categories (see George Miller's Magical Number of Seven).  
Avoid Duplicate Content - having similar pages within your site that basically say the same things can confuse a visitor, especially if portions of the content don't match or are outdated.
Make Content Count (Relevant) - Be mindful of SEO keyterms but make sure the content solidly includes your point of view.  Fluff content with lots of big terms is what can be found on all your competitor's sites - make your content standout by making it genuine.   
The importance of content can't be understated (they are even talking about it at Forbes, hello!).  Content that thoroughly and effectively reflects who you are as an organization is going to attract the customers that truly need what you have to offer.   
When is the last time you checked for outdated and dusty content on your website? Leave your comments below!
Resources:
Journal of Usability Studies, Card Sort Analysis Best Practices
UXPunk.com (do a card sorting via the internet - fast, easy & super analytics)
The Importance of Organization (incase you are still on the fence)
Plag Spotter (find duplicate content across the web - possibly from competitors)
How To Conduct a Content Audit 
Content Audit Spreadsheet Form (example) 
Photo coutesy of Darwin Bell.