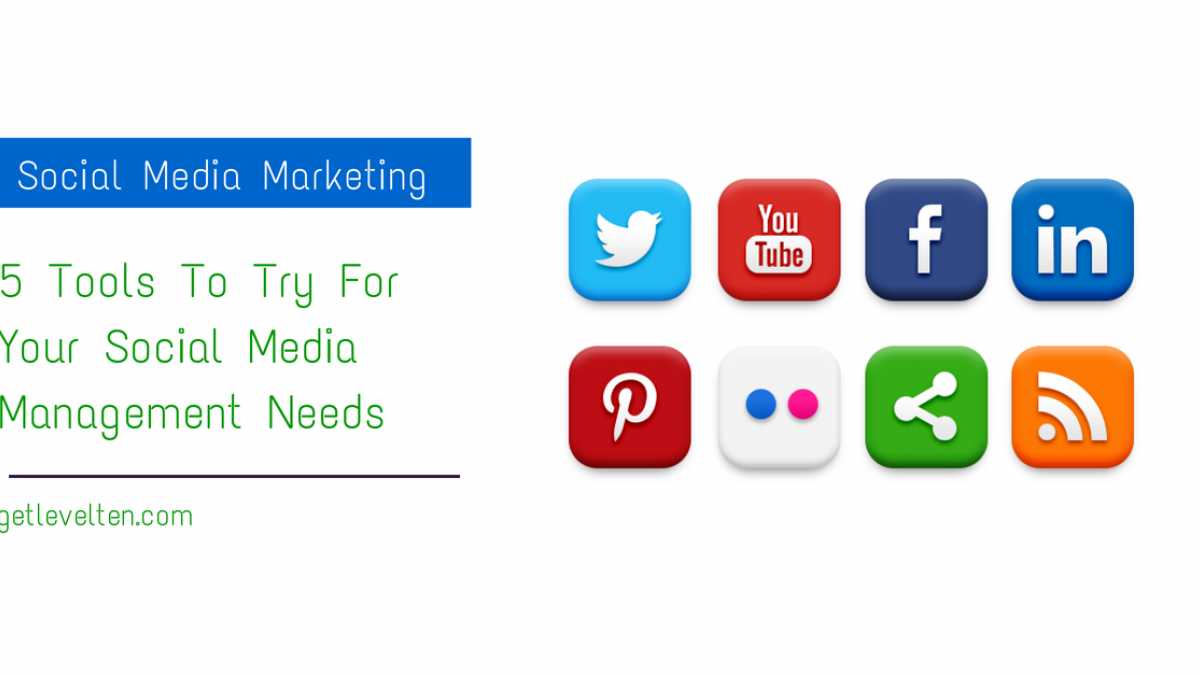 5 Tools to Try for Your Social Media Management Needs
If you are a marketer, specifically a digital specialist, it's easy to get overwhelmed by the magnitude of the many social media accounts your brand or company has. With Twitter, Facebook, LinkedIn, Pinterest, etc now available, too much time is spent on monitoring, responding, and updating these sites when it can be spent on something more pressing. Managing your social media is important to keep up with because of the ability to engage with your customers and generate potential leads for your business. Here are 5 of the best social media management tools every marketer should use.
​Sproutsocial is a not only an management tool, but also an engagement platform for social businesses. It allows for you to post, callobrate with other team members, and schedule messages for Twitter, Facebook, and LinkedIn. Sproutsocial also gives you analytics with every social media account you have connected to it as well as graphs to give you useful visuals to better understand the data.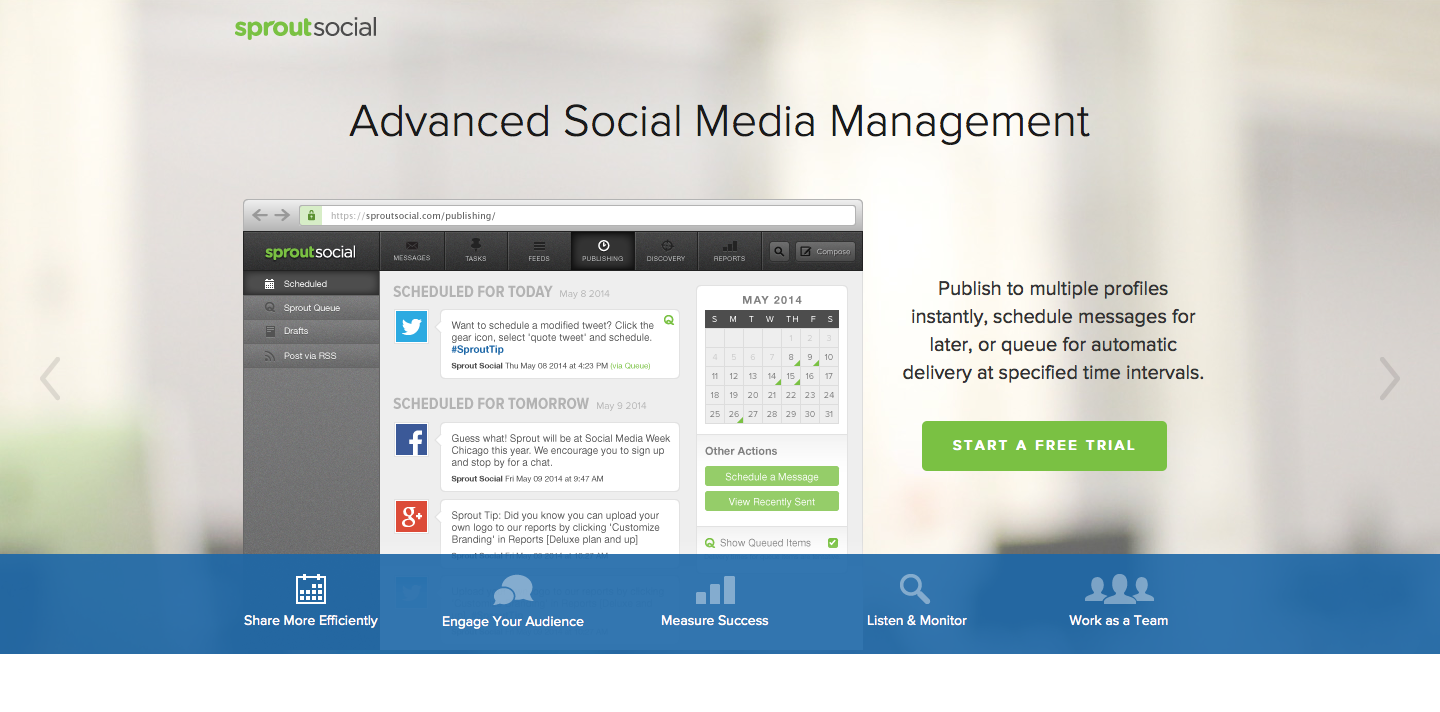 ​SocialOomph is  very similar to HootSuite, in terms of allowing Facebook, Twitter, LinkedIn, Plurk and your blog to be managed by this managing tool. It has a very deep integration with Twitter, where it allows you to auto-follow, auto-clean, DM new followers and welcoming and thanking them for the follow. It also allows for keyword tracking. It is not very different from TweetDeck when compared to the deep integration with Twitter.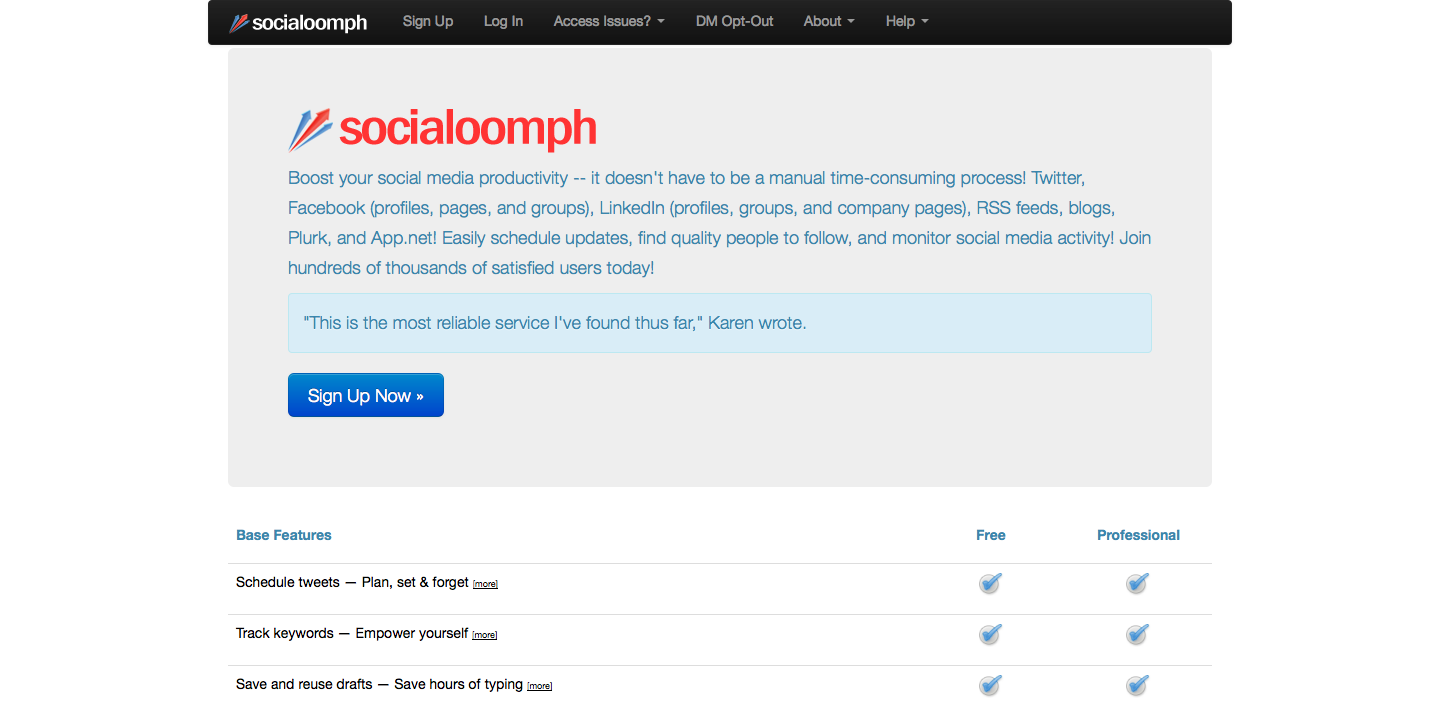 ​Postling helps small businesses organize and cross-post the same message on all social media accounts, schedule updates and aggregate all comments and replies that customers, visitors, and potential new leads make. It also allows you to post messages on all accounts by email, similarly to what Tumblr also features, blogging by email.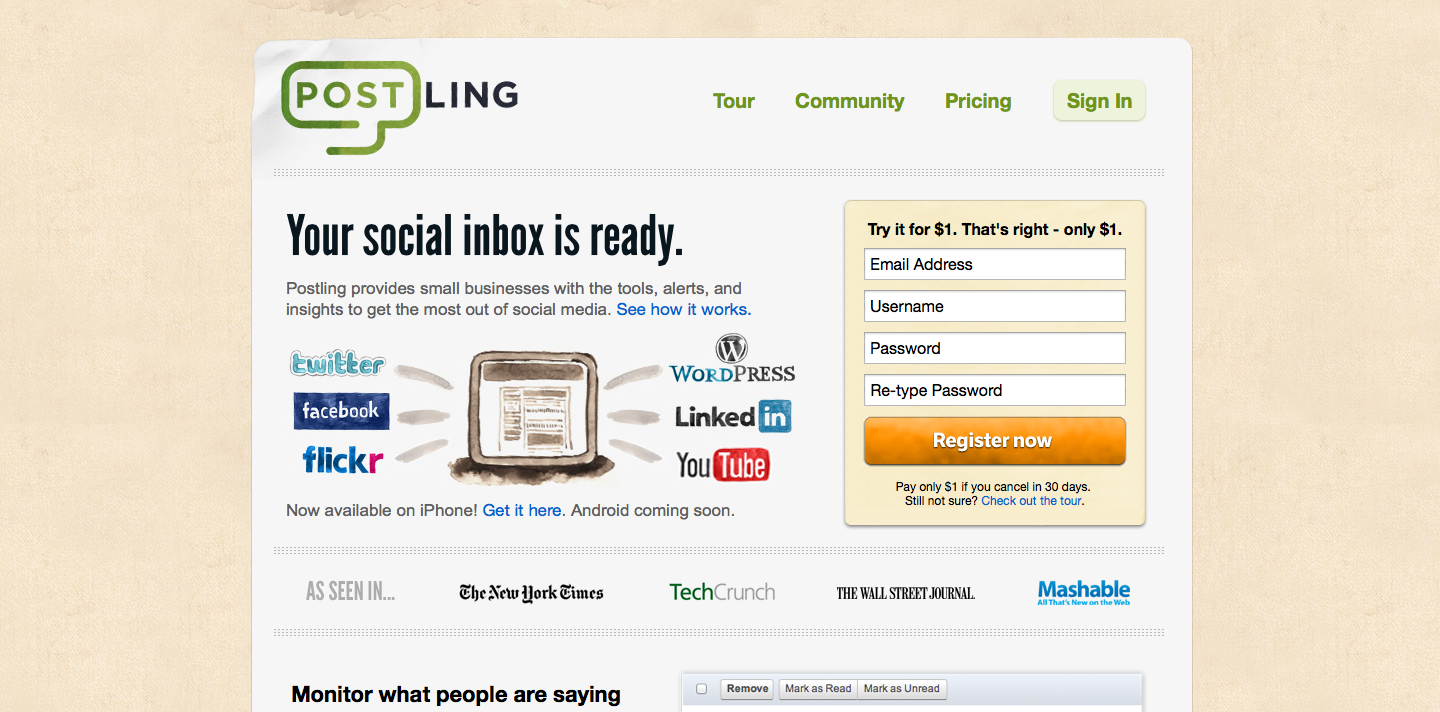 ​Unlike the rest of the tools mention before and after TweetDeck, this is platform is available for desktop download for both Mac and Windows, or as a Chrome Browser extension. This allows to manage multiple Twitter accounts, follow, notifications, @mentions, search keywords and schedule future tweets. TweetDeck is a free tool to use, unfortunately it no longer has a mobile app, since the company has decided to focus on both desktop and browser versions. If you have to manage multiple Twitter accounts, TweetDeck is the perfect social media management tool to use.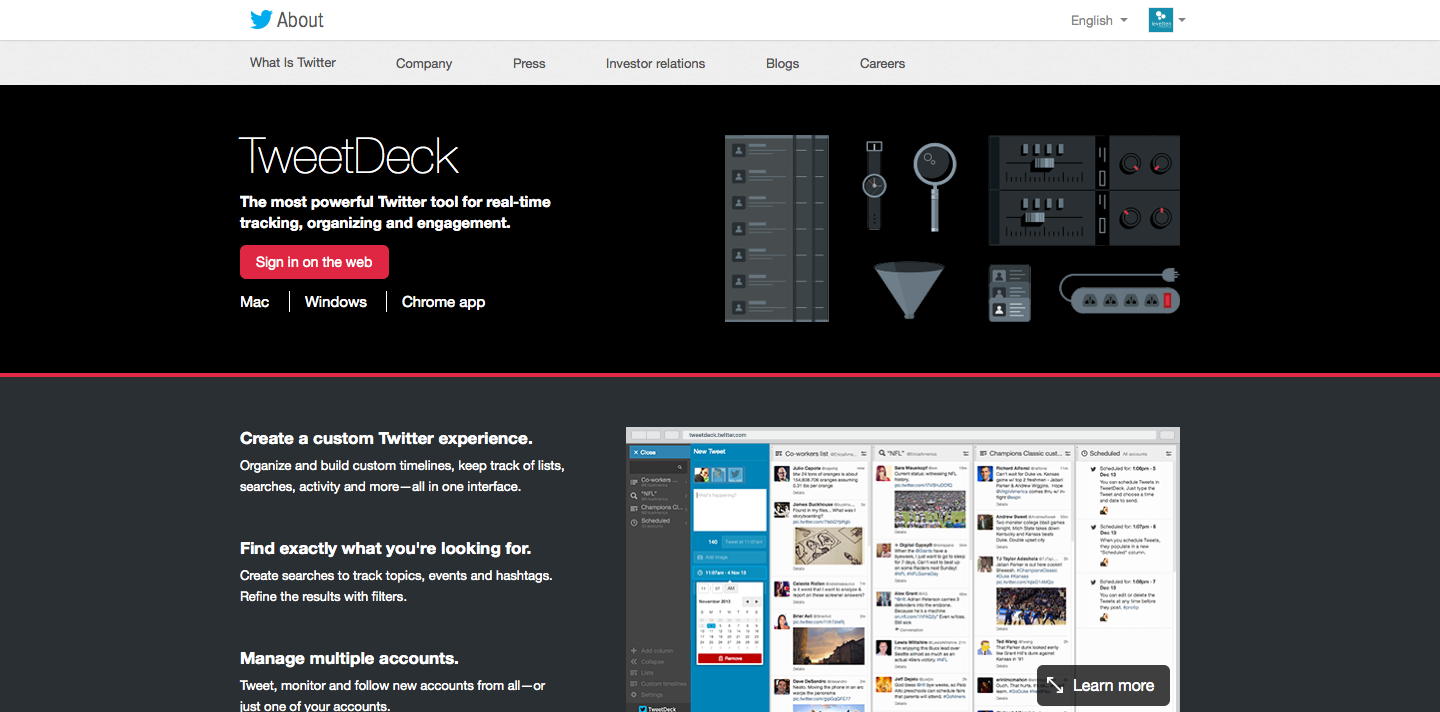 ​HootSuite is the most popular social media management tools of the ones listed in this blog. It's a has integration with multiple social networks like  Facebook, Twitter, and LinkedIn all accessible on HootSuite's web-based dashboard. Not only does HootSuite let you manage multiple social network accounts, it also allows you to track conversions and measuring results of your social media campaigns. It is also accessible with mobile devices.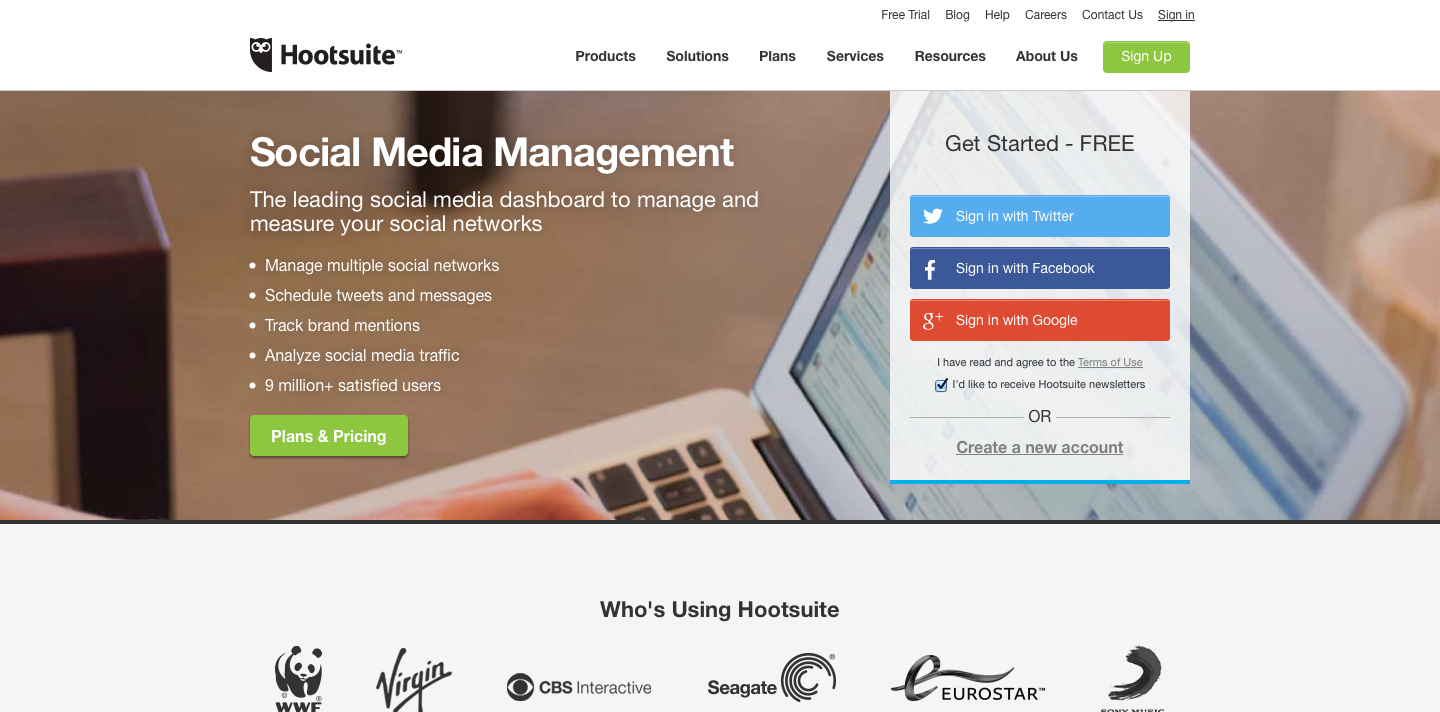 Do you use any of these tools? Which ones do you happen to find the most efficient and less time consuming? Let me know in the comments!