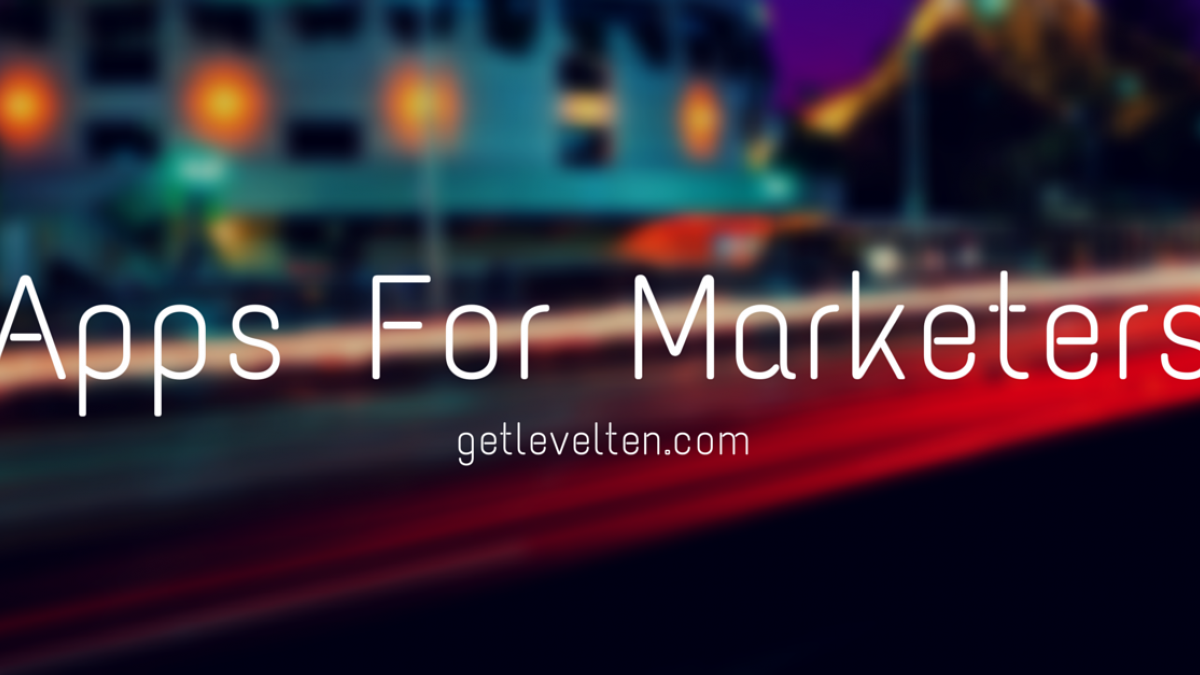 Apps for the Busy Marketer
Mobile marketing is becoming a booming niche industry with many outlets. For marketers, having access to their campaign on the go is a must. In most instances, there's an app for that, but not all apps are created equal. Here's a rundown of the apps marketers should use when outside of the office:
Buffer- This particular app was introduced to me by a fellow coworker that uses it for his start-up community communication. Buffer allows you to manage and monitor your Twitter, Facebook, and LinkedIn accounts from one dashboard (similar to Hootsuite). You can set your own update schedule or create buffering patterns that send out content throughout the week depending on your audience. So what's the difference between Hootsuite and Buffer? Buffer is absolutely free. Buffer is available as an app and is also accessible through the web.
Evernote​- 

This useful app captures notes on the go with the ability to sync across devices. Think Google Drive minus the spreadsheet and presentation features. Notes can range from short to-do lists to lengthy research and include web articles, photos, and even handwritten notes (using a tablet). This digital notebook keeps all the pieces of the puzzle together in one place, no matter where you are in the world. Evernote is also a free app. However, if you need more notebooks than the ones given, then you will have to pay -- especially if you want to access the presentation features.

Google Drive- This program is very similar to Microsoft Office without the cost, and it is shareable like Evernote. However, there are no limitations when using Google Drive. The best part is that you can have collaborations with others on your team. Google Drive can easily be used on desktop, tablet or mobile.
Feedly- If you write your company's blog, like I frequently do, staying up-to-date with news is key. Nothing is worse than having writer's block while trying to pump out a relatable and relevant blog to your target audience. Feedly

 allows users to browse by topic of choice for newspapers, YouTube, news outlets, etc. in real time to start formulating ideas for blog topics

. 
​​What do you guys use for marketing on the go? Let me know in the comments.