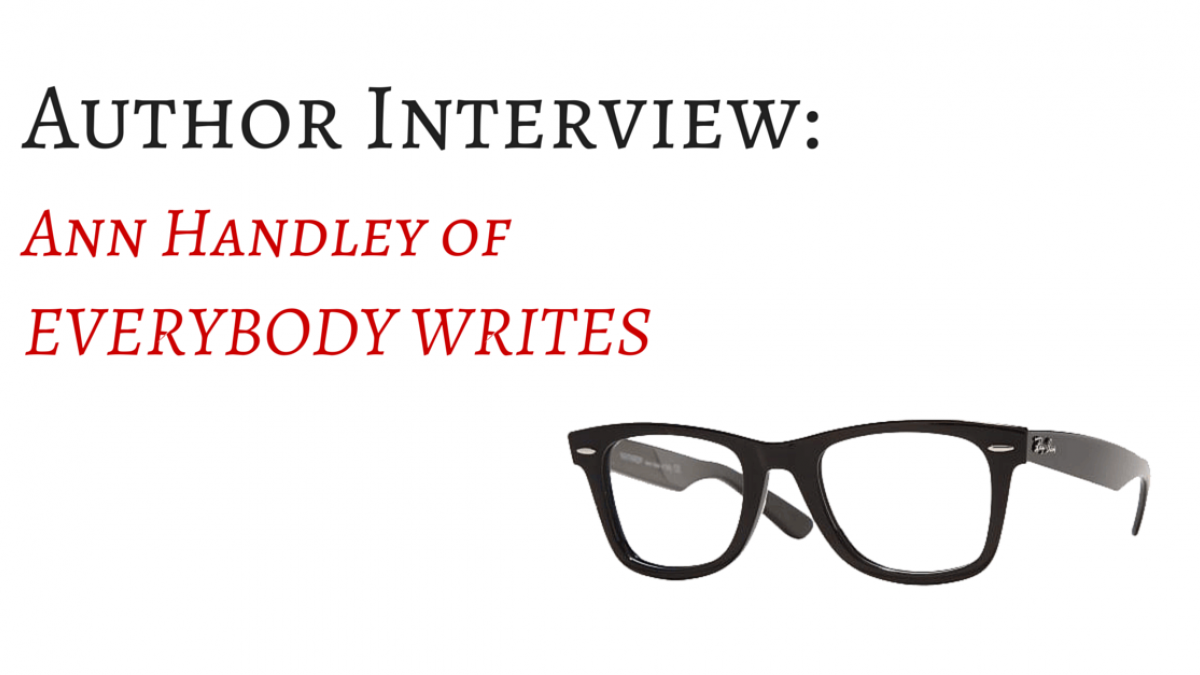 Author Interview: Ann Handley of Everybody Writes
A couple of weeks ago I wrote a blog about Ann Handley book Everybody Writes, which you can read here. I was fortunate enough to be given an opportunity to do a short interview with the author herself last week via email. Given that I had read the entire book, what other great tips could Handley provide me? Well, I asked her two question, one regarding a quote she lives by, and two some advice for our web developers that have no background in writing.
Interview:
Me: "Ann, what is a quote you live by?"
Ann: "I have two. 'Avoid mediocrity.' (My dad always told me that.) The other, 'Done is better than perfect.' (I read this on the wall at Facebook's headquarters; haven't been able to ID an actual source.)
Taken to the extreme, each can be problematic -- you can avoid mediocrity by never actually creating or 'shipping' (as Seth Godin says) anything. And you can just ship any old thing just because it's done -- but nowhere near perfect. So I try to pitch everything I do at the sweet spot between those two phrases.
Me: "Aside from all the great tips you provide in your book, what is some advice you can give to our web developers that are not trained in writing?"
Ann: "The difference between good writing and terrible writing is the amount of time the author spends editing. So, give yourself permission to write badly first. Barf up that Ugly First Draft -- with zero concern for grammar, spelling, readability, or even that you're using full sentences. Then, walk away. Have a slice of pie. Go for a walk. Get some distance between you and your ugliness. Then, when you get back to it, spend time on the rewrite to slap it into something you can show the world. 'Write with the door closed; edit with the door open,' as Stephen King says."
More about the author:
Ann Handley first person in the world to have the title Chief Content Officer, Ann Handley is a veteran of creating and managing digital content. She is the author of Everybody Writes: Your Go-To Guide to Creating Ridiculously Good Content and co-author of the best-selling Content Rules: How to Create Killer Blogs, Podcasts, Videos, Ebooks, Webinars (and More) That Engage Customers and Ignite Your Business (Wiley 2011).
Ann is the Chief Content Officer of MarketingProfs; a columnist for Entrepreneur magazine; a LinkedIn Influencer; a keynote speaker; and a mom and writer.
She is also a co-founder of ClickZ and a former reporter for the Boston Globe and other publications.
Source: Everybody Writes
After doing a bit of research, I was able to find the source to Handly's quote she saw at Facebook's headquarters. "Done is better than perfect." is a quote found in the book Lead In: Women, Work, and the Will to Lead by Sheryl Sandberg.
You can follow Ann on Twitter with her handle @MarketingProfs. You can follow LevelTen at @LevelTen, and you can follow me at @iamfelipa. 
Have questions on writing or anything else, leave your comments below.