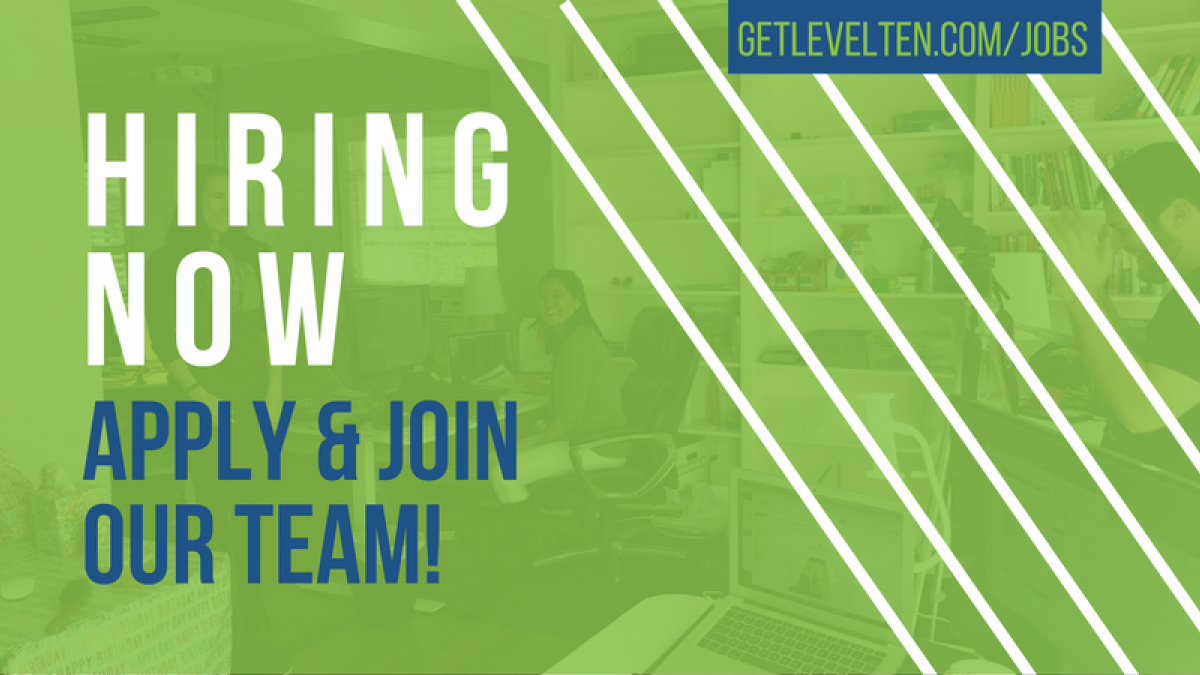 Join The LevelTen Interactive Team!
Need a job? Well, we can give you one!
We're looking for a full-time project coordinator to keep client projects on track and lend support to our project managers and account of managers. You might be wondering what kind of projects, well we specialize in website development, and although sometimes it can get very technical, we'll always have people around to help you understand. 
What is expected of the Project Coordinator:
Turning client requests into stories/tasks for estimations
Performing QA on submitted stories and verifying tasks
Tracking progress of client projects
Reporting to account managers the status of client projects and hours that being billed.
What qualities we expect the project coordinator to have:
Be Proactive.
Be Responsive.
Be Organized. 
Be Technical (or have an inkling to want to to be technical). 
Have Fun! We're definitely a light-hearted group who is (hopefully) fun to be around, but we need some organization help.
Having said all that, we're a small web development and marketing agency, and everyone plays a number of parts. As a team, we support each other in our work however we can. Big picture? We're looking for someone to join us in solving problems—for ourselves and our clients. Think you have what it takes? Apply for immediate consideration!