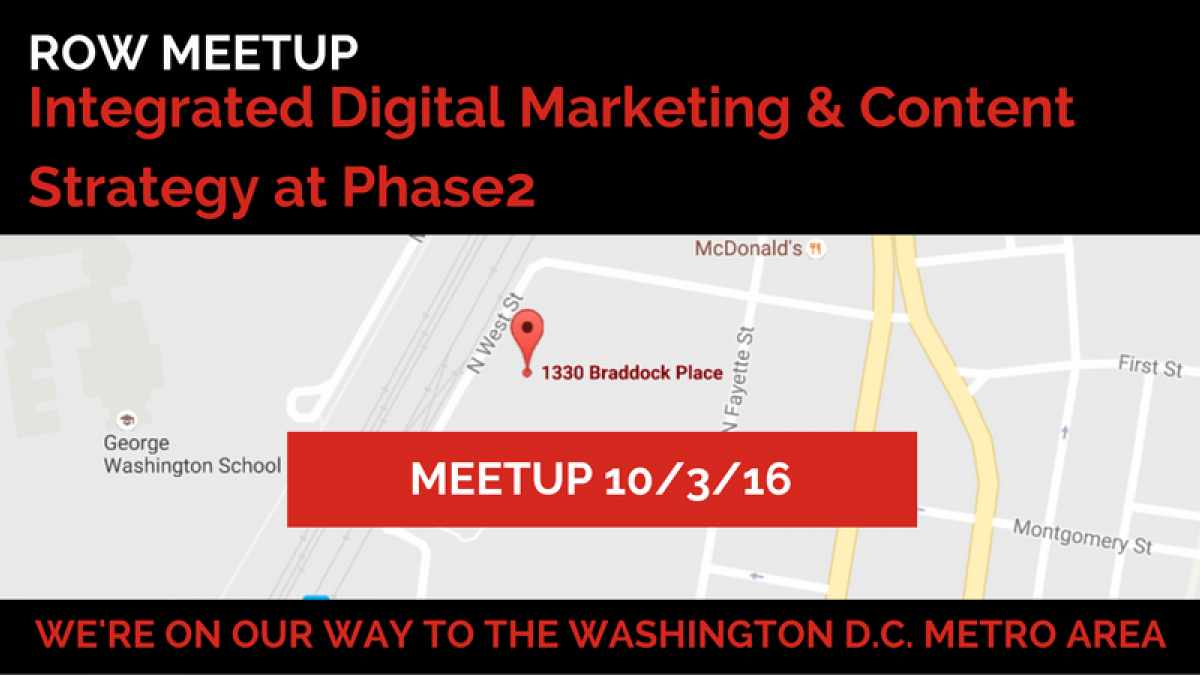 Meetup Alert! Integrated Digital Marketing & Content Strategy at Phase2
By now you might have heard that Tom is on the road teaching business owners, developers, and marketers tactics on how to increase traffic, engagement, and conversion to make websites successful. 
As the ROW Roadshow continues, feedback from the first couple of meetups have helped shape and tailor what many need help with to create a successful website. 
With the generous help of Phase 2 Technologies and their training room, we are able to take our program to Alexandria, Virginia on Monday, October 3, 2016. 
We will walk through a complete framework and set of proven best practices for marketing the right way. We will cover the strategies and tactics leaders are using to produce extraordinary results on today's Internet.
For those just now exploring content marketing, you will learn how it all fits together and essential steps to get started quickly. For experienced digital marketers, we have mixed in a lot of data, trends, and advanced tips. Whether you are working on in-house websites or for an agency, everyone will take away high impact ideas for developing websites that generate results.
10:00-10:30 AM Welcome & Networking  
10:30-11:30 AM Presentation  
11:30-12:00 PM Q&A 
12:00- 1:00 PM Lunch & Networking
Lunch will be catered by Moe's: Mexican Restaurant & Tex Mex Grill
Sign up for the FREE Meetup here.