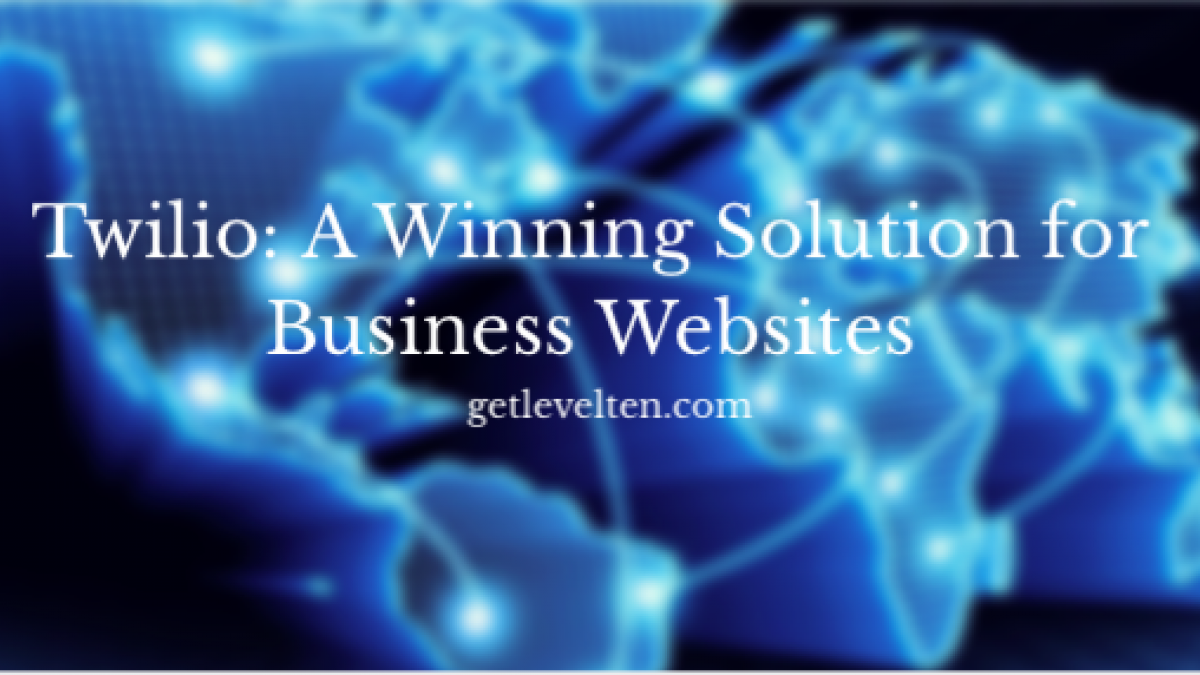 Twilio: A Winning Solution for Business Websites
Recently, Twilio, a software and cloud-based communications company, announced they were the third fastest growing company in bringing cloud communications to enterprise companies.
LevelTen's Open Enterprise uses Twilio as part of a solution for companies that need cloud-based communication.
How successful is Twilio? And who are some of their users?
The platform handles more than 2 billion API interactions per month, which translates to more than 25 billion per year. Companies using Twilio include Uber, Airbnb, and OpenTable, and major brands such as Coca-Cola, Home Depot and Alaska Airlines. These major companies trust Twilio to power modern communications globally and at grand scale. Why wouldn't you want to utilize it for your company website?
What makes Twilio a winning solution for websites?
Not only does Twilio make communications easy, but it also is very powerful. Businesses can make communications more relevant by integrating voice, messaging and WebRTC capabilities directly into their software applications. Open Enterprise allows for messages to filter through Twilio to notify users/customers about appointments.
What is Twilio?
Founded in 2008, Twilio is privately held and has over 300 employees with offices in San Francisco, Mountain View, New York City and London. The company has raised over $100M from leading venture investors such as Bessemer, Redpoint, and Union Square. For more information on Twilio, visit their website at Twilio.com
Have any questions about how LevelTen uses Twilio? Comment below.