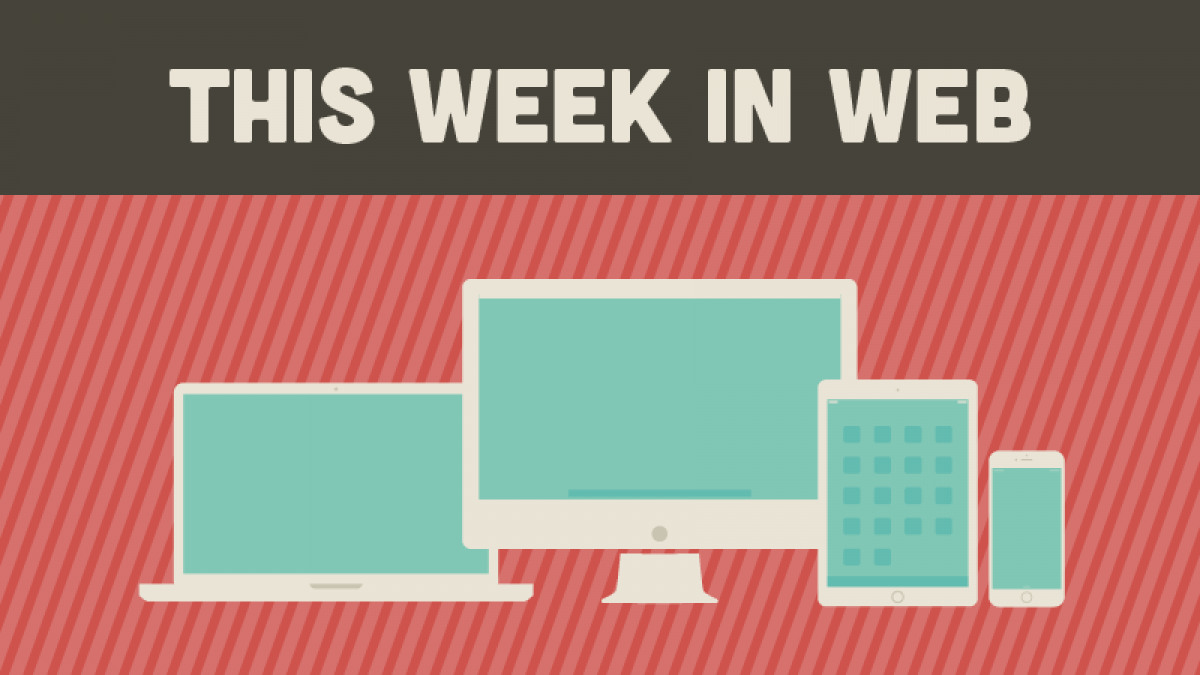 This Week in Web: Sept 28-Oct 4, 2015
News from around the web this week includes smart home integration weaving everyone into the Nest.  Tinder finds suitors will pay to Super Like their potential dates.  Many Peeple super-hate the idea of unsolicited online ratings of other humans.  And speaking of bullies, did you think that Amazon was the go-to retail site for comparison shopping anything and everything?  Think again.  They banned some competitors' products this week.  Also, Skype amazingly breaks down language barriers with almost real-time voice translation.  And it looks like Apple is at least thinking about even smaller wearable technology with a computer you wear on your finger. 
The Nest is growing.
Smart homes are getting smarter and learning to cooperate.  Smart home automation leader, Nest, is giving third-party developers access to Nest Weave in 2016.  Nest Weave is a device-to-device communication protocol that allows smart home gadgets to talk to one another without Wi-Fi or internet connection.  Without access to Nest Weave, hardware makers could only use Nest's cloud API to connect to Nest products via Wi-Fi.  With the Nest Weave protocol built-in, products can utilize Nest's existing smartphone apps and interact more easily with other Nest Weave products, creating a more integrated system of compatible devices.  Yale's Linus Lock, a smart door lock operated with a passcode or app, will be the first non-Nest device to support the protocol.  By using Nest Weave, it will allow you to use the Nest app to check if your door is closed, provide visitors a temporary passcode, and monitor when they entered and left.  If you have a Nest Cam and a Linus Lock communicating on the same system, you can program the camera to capture video when the door is unlocked by a visitor.  To help customers find compatible smart home gadgets, a 'Works with Nest' online store will open in November 2015. 
Amazon sells everything except…
Google Chromecast and Apple TV.  Yes, Amazon "the everything store" made a perplexing announcement that as of October 29, these products which compete with Amazon's streaming Fire TV devices, will not be allowed on Amazon.  A representative stated, "Over the last three years, Prime Video has become an important part of Prime. It's important that the streaming media players we sell interact well with Prime Video in order to avoid customer confusion."  Many experts in this market agree that this rationale is not logical.  There is no technical limitation that prevents Prime Video from streaming on Chromecast or Apple TV, and the decision not to integrate Prime Video on these platforms lies primarily with Amazon.  Furthermore, it seems less than coincidental that new versions of Chromecast and Apple TV are releasing soon.  The world's largest online retailer is flexing an anti-competitive muscle, leaving the marketplace scratching its head and guessing the real reasons why. 
"Speak" Mandarin instantly.
Here is more of that science fiction becomes reality innovation: you can instantly converse via videoconference in a foreign language, without actually learning a word of the language.  Over the next couple weeks, Skype Translator will be incorporated into the application, available in Windows 7, 8, 8.1, or 10, on PC or tablet.  You simply speak into the mic, and the person on the other end will hear what was said in the original voice and language, just as a Skype session would normally work.  After a very brief pause, it will be repeated by a computer-generated voice, translated into English, German, French, Mandarin, Italian, or Spanish.  An on-screen transcript also appears along with the audible translation.  Users report that the translations are essentially accurate when the original speech is clear and free of colloquialisms.  It is programmed into a machine-learning model, so should improve with more use.  Skype can also instantly translate text-only messages into 50 different languages.  It is incredible to think about the language barriers this can break-down, and where this technology may progress in the next several years.  Increíble, unglaublich, incroyable!
Put a ring on it.
A patent filed by Apple for a 'Ring Computing Device' was published this week.  The smart ring (iRing?) may only be an idea, but Apple owns the idea.  Paired with a larger device like a smartphone, it would likely include a tiny touch screen, microphone, camera, and motions sensors.  It might be able to sense what you are writing by the motion of your hand, or receive commands by the way you wiggle your finger.  The patent states that "The light emitted by a touchscreen may be inappropriate in certain social environments or even dangerous if it gives away the position of a threatened user.  A need, therefore, exists for a more discreet, safer, more efficient, or more ergonomic way to interact with touch pads or touch screens."  Sounds like top secret spy gear!.  Also, the idea that data or even money could be exchanged by two ring wearers sharing a long handshake seems plausible, or maybe a smart key for the rumored Apple car.  There is no evidence that Apple intends to bring the ring to market anytime soon, but it is fascinating to think about the possibilities.
I super like you.
Users of the dating app, Tinder, know to swipe right to Like, swipe left to Dismiss.  But swipe up?  That is something new and special.  It means that someone used one of their limited Super Like swipes to let you know that they are very interested in what they see.  Free users get one Super Like swipe per day, and Tinder Plus users get five.  And, instead of only revealing the profile when both parties have anonymously swiped Like, the Super Like gives the object of affection instant access to the Super Liker's profile.  Why does it matter?  Tinder introduced the feature in Australia in September.  Conversations following a Super Like have lasted an average of 70% longer, the likelihood of finding a match has tripled, and Tinder has experienced an increase in conversion from free to premium services.  The Super Like launched world-wide this week.
Do other Peeple like you too?
People are really angry about Peeple.  Due to be released in November 2016, the app has been dubbed "Yelp for people."  It has also been called "a breeding ground for hate" and "the third circle of hell."  Harsh.  Peeple is an app where you can rate other human beings personally, professionally, and romantically.  You cannot opt-in or opt-out, and you cannot delete others' comments or ratings from your involuntary profile.  (Meanwhile, it appears that the people behind Peeple have opted-out of Facebook, reportedly due to the negative comments on their profile.  Oh, the irony!)  These are the rules:
To publish a review, the writer must link it to a Facebook profile that has existed for at least six months.
There are no anonymous reviews.
Reviewers must have a working cell phone for verification.
Reviews can only be written about people that the writer actually knows.
Reviews use a 5-star system, and negative reviews (2 or fewer stars) are not published immediately, giving the writer and the profile owner an opportunity to reconcile the review.  After 48 hours, it is published if not deleted by the writer.
Inaccurate reviews can be tagged for removal.
Users reported for bullying will be deleted.
The creators defend the app as a place for positivity, where others can brag on how great you are.  They stated on their website, "Peeple will enhance your online reputation for access to better quality networks, top job opportunities, and promote more informed decision making about people."  Or, the complete opposite: it becomes a public, online slam book where social media bullying tears people down.
What important web news did we miss this week?  Do you have use for Skype Translator?  Would you wear a smart ring?  Would you rate your ex-boss or your ex-lover on Peeple?  Tell us what you think about this week's news!