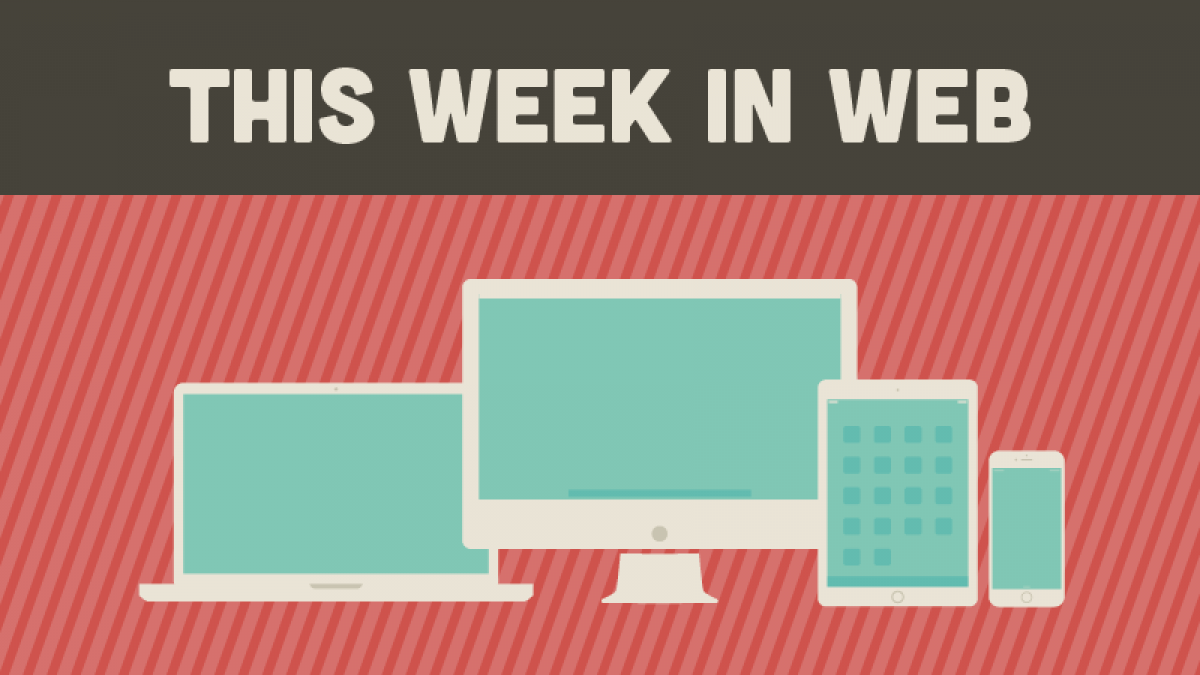 This Week in Web: November 30-December 6, 2015
Here comes this week's greatest tech news from around the Web.  First, Apple is holding open a huge door to app developers.  Next, we look at Google's ideas for replacing needles with gas-propelled micro-particles.  Also, you no longer have to possess VIP status to broadcast 'Live' on Facebook.  However, Dave Chapelle's live comedy shows are one thing that you will not be broadcasting on Facebook (or anywhere else).  Last, if you are a Tweeter, then you are on the waiting list for a canned compliment from theNiceBot.
The next big Swift
As promised, Apple made their Swift programming language open source this week, including its compiler, libraries, and debugger.  Swift has been publicized as "the next major programming language, the one people are going to be programming in for the coming several decades" and the best language for building apps for Linux, iOS, OS X, tVOS, and watchOS platforms.  A dedicated website was created to host and support the project with tutorials, reporting tools, and other documentation.  Contributions to the language will be hosted on GitHub.  Swift is licensed under Apache 2.0 with a run-time attribution exception, one of the most popular licenses for open-source.  Craig Federighi, Apple's VP of software engineering, stated that "Swift's power and ease of use will inspire a new generation to get into coding, and with today's announcement they'll be able to take their ideas anywhere, from mobile devices to the cloud."  Cue the flood of awesome new Apple apps!
Blood suckers
Google filed a patent this week for a "needle-free blood draw" device.  The filing shows options of a wrist-wearable device or a hand-held device that draws blood from your finger or other body part.  Instead of a needle, the device uses a burst of gas to propel a micro-particle out of a small barrel, which makes a tiny puncture in the skin.  The small amount of blood released is sucked back into the barrel.  While Google has not confirmed any specific plans to bring it to market, this technology could be applied to support diabetic patients, along with the smart contact lenses and cloud-based glucose monitoring platform that Google Life Sciences is reportedly developing.  Sounds like the potential for a little relief for the skin of 29 million Americans who deal with diabetes.
'Live' and let 'live'
Live streaming video used to be reserved only for the elite and famous Facebook users.  This week, Facebook began rolling out the feature to regular folks on iOS, and it will eventually be accessible to everyone.  By tapping the new 'live video' icon in the Status Update, the 'Live' feature will allow you to broadcast to friends so they can experience your experience right along with you.  Do you want your middle school teacher and that neighbor you've met twice to witness the birth of your child?  Do you think your grandma would enjoy the concert you are at?  By placing the raw, live video in the newsfeed where people are already scrolling, Facebook 'Live' will have the advantage of being more easily accessed than in separate apps like Periscope and Meerkat.  Close friends and subscribers will be notified of broadcasts beginning, and the recorded video will remain viewable in your feed unless you delete it.
You'll need to go over yondr to use your phone.
Dave Chapelle is taking action to prevent audiences from illegally recording and leaking his material during his live comedy performances.  He has partnered with tech start-up Yondr, creator of a locking smartphone sleeve that locks when it is within a programmed phone-free zone.  Audience members will be required to insert their phones in the sleeve upon entering the show, while allowing people to keep their phones in their possession.  Should someone need to use their phone, they can exit the phone-free zone where the sleeve will automatically unlock.  Besides preventing piracy, the phone-free shows will likely be enjoyed more by an undistracted, engaged audience.  Win win.
Nice!
@theNiceBot Thanks, you have no idea how much I needed someone to say something nice to me today.  This Twitter 'spambot' is programmed to tweet a statement of niceness every 30 seconds to a random Twitter user, eventually reaching all 320 million users.  According to theNiceBot, something unkind is posted on Twitter every 60 seconds.  Deutsch's executive VP and creative director stated that the bot's goal is to "counter bullying on a grand scale and deal with it where it often lives."  The bot is linked to the non-profit group Champions Against Bullying.
What news did we miss this week?  Have you tinkered with Swift yet, or do you plan to?  What will you broadcast 'Live' on Facebook?  Would you mind being required to lock your phone in a sleeve during an event?  Share your thoughts!