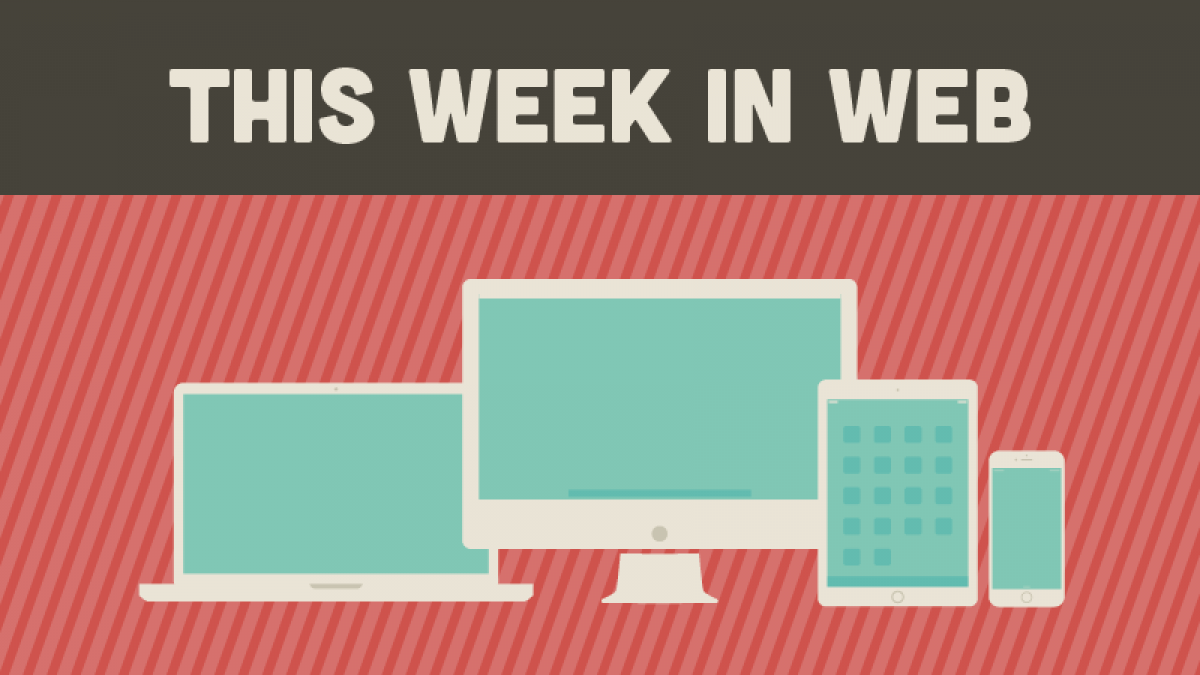 This Week in Web: October 5-11, 2015
News from around the web this week includes a vision of the future where health trackers move from "wearables" to "ingestibles."  After much searching, Google achieved a mobile milestone.  Amazon the online retail mega-giant took a harsh strike at Etsy, but also opened doors (made of reclaimed pallet wood) for artisan entrepreneurs.  Spanish and Irish Facebook users can finally express a feeling besides 'like.'  The rest of us will be required to follow Mom's advice for now: "If you don't have anything nice to say, don't say anything at all."  Also, 3D printing is finding a practical purpose with custom-made running shoes.  And last, Instagram is not just for visual sharing.
Ingestible wearables
Are you going to eat that?  Fitness tracker developer Jawbone says that the company is actively developing sensors that you swallow (and pass through your digestive system) or implant in your body.  CEO Hosain Rahman says, "The ultimate goal is to help people live longer, live healthier, have lower medical costs — that's the holy grail."  The sensors could be something that would stay in your bloodstream to monitor circulation and a variety of other factors.  One possibility presented was monitoring blood-alcohol content, and then communicating with a smart car to prevent the car from operating when the driver's levels are too high.  The internal "wearables" could potentially integrate with smart home devices as well, adjusting the thermostat based on your body temperature, or adjusting the lights based on your mood.  This sounds futuristic, but the FDA has actually already approved an ingestible camera capsule for viewing the colon, and another ingestible sensor that monitors how much medication is absorbed by the body.  Who is not curious about what happens to the ingestible sensor after it "passes through" you?
Mobile wins!
Several times every day, the words "Let's ask Google," come up in common conversation, followed by whipping out the smartphone.  In a milestone for Google and mobile technology, Google announced that more than half of their 100 billion monthly searches were done on mobile devices for the first time this summer.  Mobile devices are defined as devices with screens smaller than 6 inches, so this excludes most tablets.  This achievement marks a success for Google, who has struggled to monetize their mobile searches, and has fought to compete with Facebook and Apple in the mobile search engine battle.
Need a real deer antler coat rack?
OK, now Amazon really does sell everything.  You can stock your pantry with gourmet groceries, buy your kids' Christmas toys, order the latest wireless digital gadget, and get a one-of-a-kind hand-sculpted smiling dog glass wine stopper.  Handmade by Amazon, a storefront where artisans can sell their work, debuted this week.  There are already over 115,000 goods listed, from jewelry to housewares to original artwork.  It seems that Amazon has crafted a hard-hitting competitor for Etsy, which has been the go-to site for creators to sell their handmade goods for the past ten years.  Etsy is less expensive for sellers at 3.5% commission and $0.20 per listing, versus Amazon's 12% plus a monthly fee, however Amazon has more than 12 times as many active shoppers, giving opportunity to reach a much larger audience, and to be discovered by shoppers by chance.  Etsy's CEO counters that "Etsy has a decade of experience understanding the needs of artists and sellers and supporting them in ways that no other marketplace can."  Hold on to your (beautiful hand-crocheted) hats, Etsy.  Hurricane Amazon has come ashore.
Facebook has feelings
There is an update on Facebook's alternative to the 'dislike' button that we discussed previously.  Starting on Friday, users in Spain and Ireland will be able to express their feelings beyond the thumbs-up 'like' response.   'Reactions' will widen their range of emotional verbs to include: like, love, haha, yay, wow, sad, and angry.  While the addition of these emoticons may not seem like a big deal, they are a huge departure for Facebook.  The iconic thumbs-up has become an essential part of Facebook's identity.  Users have developed an understanding that 'liking' a post is sometimes an acknowledgment of having read a post or a show of support, even when we do not actually like it.  And, it has changed the way we use the word 'like' in modern vernacular.  There has been no information released regarding when the rest of the Facebook world will be allowed to express their feelings with just one click.
Perfect fit sneakers
Adidas announced their 3D printing shoe project called Futurecraft 3D this week.  Their vision is for a customer to go into the shoe store, run on the treadmill for a few minutes, and have each foots' exact contours and pressure points analyzed.  Then, the in-store 3D printer makes a customized midsole to fit in a pre-fabricated Adidas running shoe perfect for the customer's feet and running form.  Adidas is collaborating with 3D printing innovator Materialise on the project, which is still in its early stages.  It is expected in stores no earlier than Summer 2016.  Nike also recently announced preliminary plans for enabling customers to 3D print their own shoes.  In this scenario, you would visit Nike's website, customize a shoe to your specifications, and download a file to 3D print at home or at a Nike store.
Instasound
Do you like to share?  Now you can share more with Sounds, an app that lets you post music to social media platforms, including Instagram, Snapchat, Facebook Messenger, and Tinder.  Sharing with Sounds is most compatible with Instagram, where if you share a clip of music, the associated cover art is posted to tell friends what they are hearing.  The cover art includes a watermark in the lower right corner indicating that the music snippet was made with the Sounds app.  It is currently fueled by iTunes, Spotify, and SoundCloud, but Sounds is also trying to negotiate deals with Sony, Warner, and Universal.  This could move the app from relying on the SoundCloud API to producing channels and playlists created by artists and labels.  Sounds also plans to add a music identification feature, similar to Shazam.  The Sounds CEO hopes that "in six months, we want to make Sounds the unique portal to your music…You'll be able to discover, listen, share, identify and even maybe buy concert tickets."  Sounds fantastic.
What do you think?  Would you swallow or implant a sensor in your body?  Are you rooting for Etsy or Handmade by Amazon?  Does 3D printing custom shoes appeal to you?  Share your comments with us.