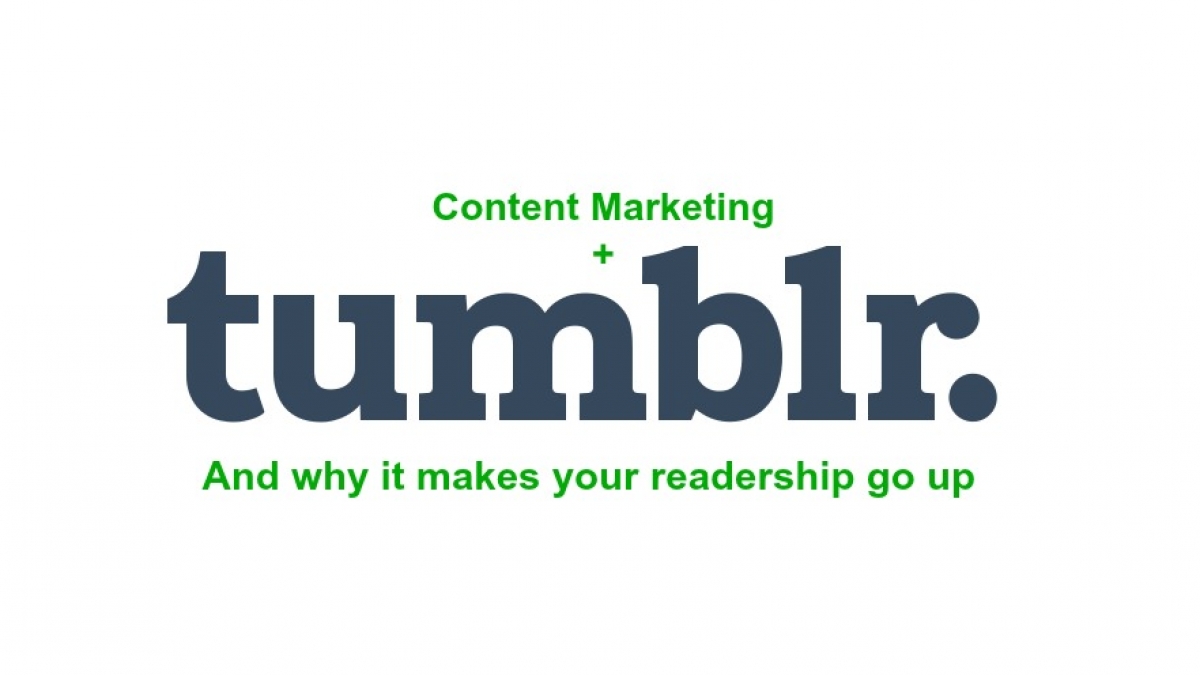 Why Content Marketing Thrives on Tumblr
People all over the web say content marketing is dead. Is it really? Or are you just not utilizing the right outlets? Let me introduce or re-introduce you to Tumblr. Tumblr is very much a hybrid website; part social network and part blogging platform. 
If you are already using social networks as a sharing mechanism for your content, jump on the Tumblr bandwagon. The average user on Tumblr stays on the website for an average of 14 minutes, exceeding the time users spend on Twitter and Facebook.
A closer look at Tumblr:
​Tumblr uses a tagging feature, similar to Twitter's hashtags, a way to classify content as well as archiving content. A unique feature Tumblr has is a "reblog" button, similar to Twitter's "re-tweet" button. "Re-blogging" allows users to share content to their followers. 
What does this mean to you?
This means users will see your content on their "tumblog", similar to the Facebook "Newsfeed" or Twitter's "Timeline. The "re-blog" on the "tumblog" will allow other followers to see the content, it will also refer back to the original content/blog post. Tumblr will drive traffic back to your main website, if used as a subsidiary to a main website.
Need numbers to convince you your content will be seen and read? Here are some quick facts...
176.9 million blogs/users
80.3 billion posts
As of March 3, 2014, over 110.2 million posts were created on site each day.[1]
In April 2013, the website received more than 13 billion global page views.[2]
Domestic traffic (U.S.) is of 42%
Tumblr is the 32nd most popular website in the world and number 19 in the United States.[3]
Are you utilizing Tumblr already? Or is this something you are willing to try to drive traffic and new visitors to your site? Let's here it in the comments.