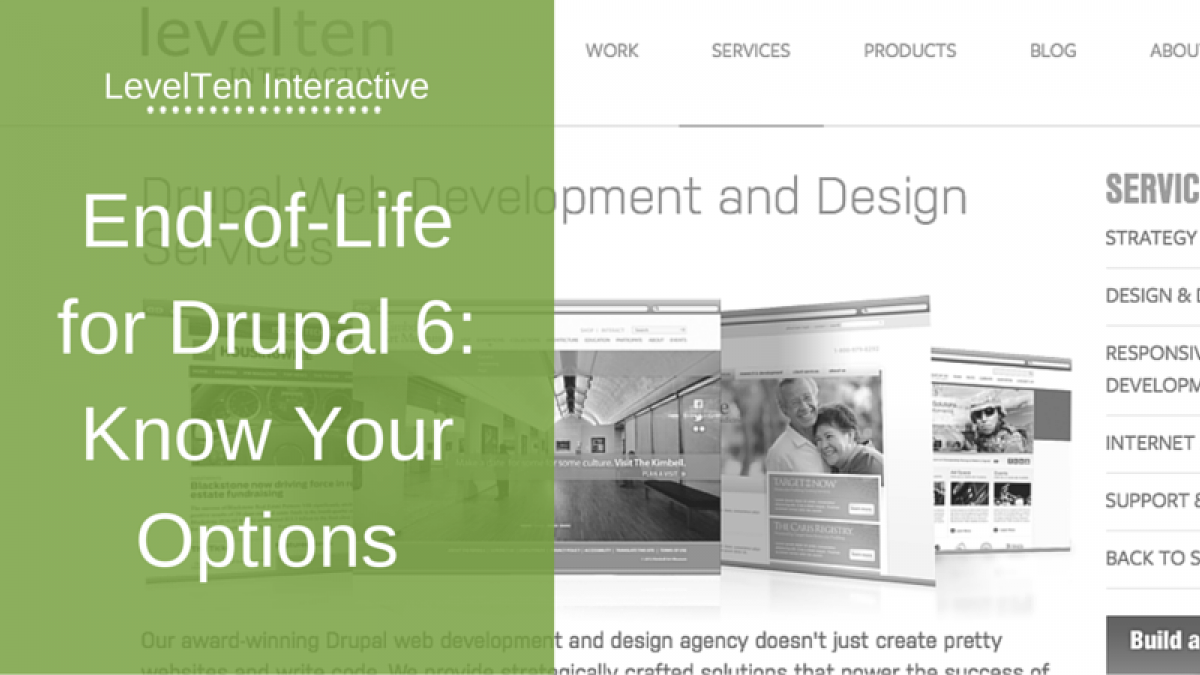 End-of-Life for Drupal 6: Know Your Options
If you haven't already heard the news of Drupal 6 and its end-of-life, then it was made official today with the announcement made by the Drupal Association via Twitter.
On February 24th 2016, Drupal 6 will no longer be supported. Learn more about your upgrade options: https://t.co/CDjwvG2vMt

— Drupal Association (@DrupalAssoc) November 9, 2015
Can I move to drupal 8 from drupal 6?
Yes, Drupal 8 is about to be released, however, if you are thinking about going straight from Drupal 6 to Drupal 8, it's suggested for simple websites. The release of this morning statement said, "The version of Drupal you choose for your upgrade will depend on how complex your site is, what contributed modules you need, and other factors."
What happens to drupal 7?
So, now, you are wondering what you should do about your website. As also stated, Drupal 7 will remain fully supported, "Drupal 7 remains fully supported, so Drupal 6 sites can also update to Drupal 7 using the core update feature when that is a better fit. Drupal 7 is estimated to be supported until Drupal 9 is released, or later."
Our suggestion
Because many websites tend to be heavily customized, especially on the enterprise level, we suggest upgrading to Drupal 7, like our Open Enterprise Pro Distribution, which will then make it easier to transition to Drupal 8 in the future.
Open Enterprise leverages many best-in-breed modules and solutions for businesses that need that immediate move from Drupal 6, which will also cause an easier and faster transition.
Learn more about our Drupal Distribution, Open Enterprise Pro:
Learn more: Open Enterprise Pro
Or give us a call if you are looking to migrating your old Drupal 6 site to Drupal 7. Call us free!
LevelTen Interactive is based in Dallas, TX.