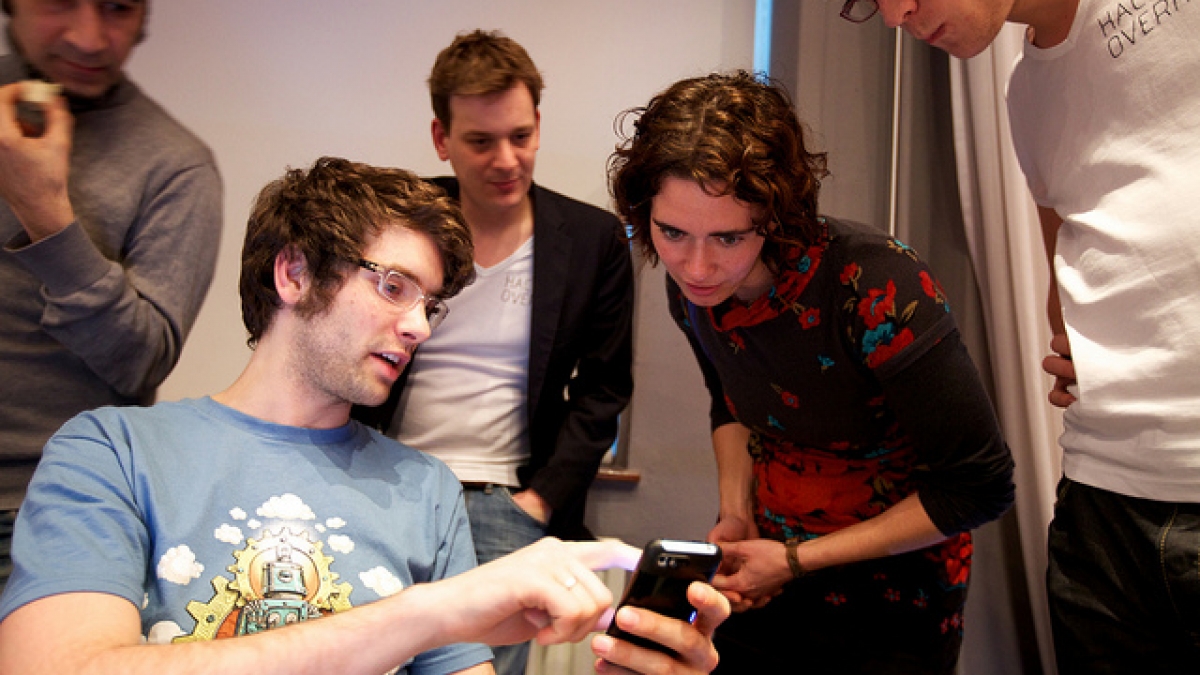 Five Fun Social Apps To Check Out
Summer is just about to be in full swing and that means vacations, family reunions, and work outings - just to name a few upcoming events. With all the festivities that summer brings, you'll want to stay connected socially and have some fun while doing it! So here are five fun social apps you should check out:
Birthdays, holidays, anniversaries... these things have a way of sneaking up on us. Thankfully, you can download the justWink Greeting Cards app and personalize a card right on the spot. There are over 200 cards with a plethora of categories to choose from, including "Bromance". Give your card some added personality with a message, pictures, or a signature using your finger tip. Best of all, your card can be sent through real mail, email, Facebook, or text message. Goodbye, grocery store birthday card aisle.
I like to think of this app as that friend at the party who knows everyone else and introduces you to them, because that's basically what Sonar does. By examining your Foursquare, Twitter, and Facebook networks, Sonar gathers information about the people around you and lists them in order of relevance to you and your location. So let's say you're at a concert and you see on Sonar that a friend of a friend on Facebook is also at the concert. You could click on that friend's profile and see their interests, and maybe even send them a message saying that you're at the concert too, in the third row.
Instead of opting for a boring old text message, communicate with your friends using 10-4Me. With this app you're able to send short voice and video messages to your friends. And your messages don't have to go to just one person. With 10-4Me you can create groups to keep in touch with numerous people at once. You also have the option to post your messages instantly to Facebook. Is this app worth checking out? That's a big 10-4!
This is one of the best ways to "go green" when swapping your contact info. With My Facecard you can create and swap your own virtual, interactive business/contact card. Upload pictures and use fancy fonts to personalize your card and make it memorable. Where ordinary business cards might get lost in pockets or purses, the Facecard is stored safely inside the app. With workable links to your websites and social networks, it's never been easier to connect instantly.
Be your own meme with this delightful app. The idea is simple, take a picture of you or your friends. Replace your face with one of the hundreds of meme's available, add some text, and let the laughs begin. You can even turn your memes into gut busting four frame comics. Just be sure to share your creations online, because I love me some memes!
What fun new apps have you found that you recommend? We'd love to hear about them! Let us know all about them in the comments, or on Facebook and Twitter.