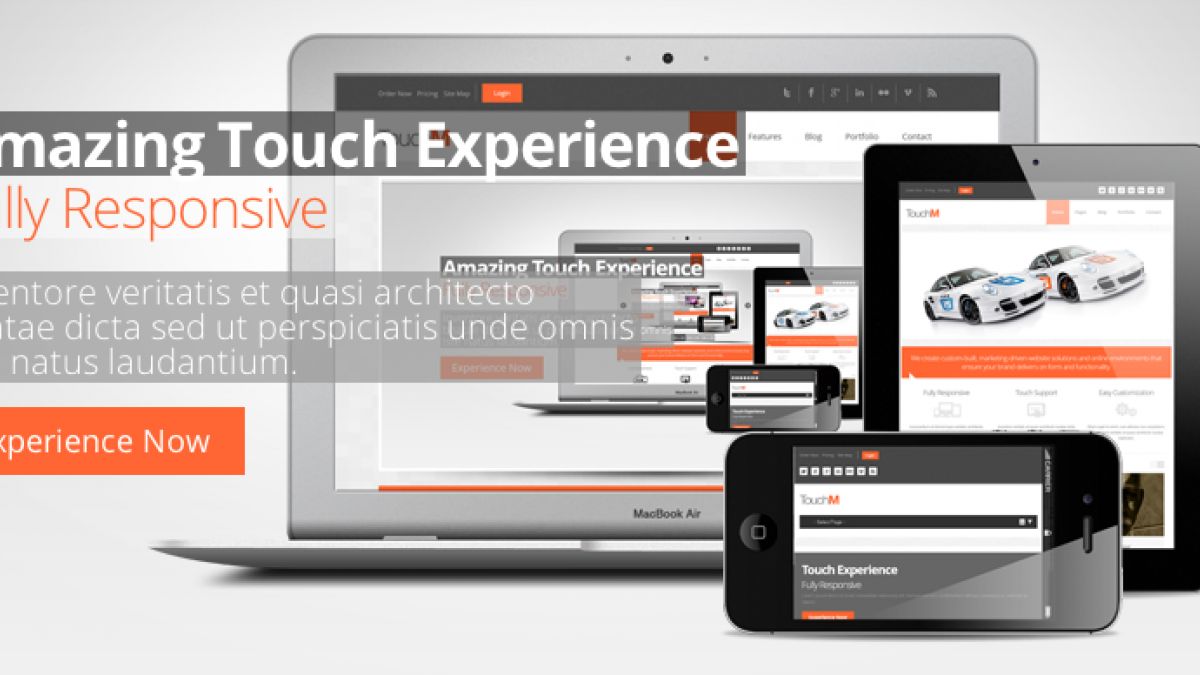 Best Drupal 7 Responsive Themes
When I told Mark Carver that I was compiling a list of responsive themes for D7, he rolled his eyes and shook his head at me. While Product Owners (and some clients) may be seduced by a pre-built theme, experienced themers know better. Mark eagerly pointed out to me, "just because it looks good, doesn't mean it works." I laughed to myself, having learned this lesson in my early 20's.  
You see, there's more to a pre-built theme than meets the eye. It often comes with a little site build of its own, making it very difficult to mesh with an existing Drupal distribution or site. That said, if you're starting from scratch and Marinelli just doesn't do it for you, a pre-built theme may be just what you need to get started.
Is this your first Drupal rodeo? Start with one of these cheap and easy Drupal themes. They are good looking, responsive, and simple to get up and going.
In Drupal for the long haul? Consider the following eye-candy inspiration for your next custom theme:
[[{"type":"media","view_mode":"media_original","fid":"31686","attributes":{"alt":"","class":"media-image style-gray-box","height":"628","typeof":"foaf:Image","width":"900"}}]]
[[{"type":"media","view_mode":"media_original","fid":"31664","attributes":{"alt":"","class":"media-image style-gray-box","height":"626","typeof":"foaf:Image","width":"900"}}]] 
[[{"type":"media","view_mode":"media_original","fid":"31661","attributes":{"alt":"","class":"media-image style-gray-box","height":"617","typeof":"foaf:Image","width":"900"}}]]
[[{"type":"media","view_mode":"media_original","fid":"31662","attributes":{"alt":"","class":"media-image style-gray-box","height":"627","typeof":"foaf:Image","width":"900"}}]]
[[{"type":"media","view_mode":"media_original","fid":"31665","attributes":{"alt":"","class":"media-image style-gray-box","height":"626","typeof":"foaf:Image","width":"900"}}]]
[[{"type":"media","view_mode":"media_original","fid":"31660","attributes":{"alt":"","class":"media-image style-gray-box","height":"611","typeof":"foaf:Image","width":"900"}}]]
[[{"type":"media","view_mode":"media_original","fid":"31666","attributes":{"alt":"","class":"media-image style-gray-box","height":"590","typeof":"foaf:Image","width":"901"}}]]
[[{"type":"media","view_mode":"media_original","fid":"31667","attributes":{"alt":"","class":"media-image style-gray-box","height":"626","typeof":"foaf:Image","width":"900"}}]]
[[{"type":"media","view_mode":"media_original","fid":"31668","attributes":{"alt":"","class":"media-image style-gray-box","height":"627","typeof":"foaf:Image","width":"900"}}]] 
[[{"type":"media","view_mode":"media_original","fid":"31670","attributes":{"alt":"","class":"media-image style-gray-box","height":"628","typeof":"foaf:Image","width":"900"}}]]
[[{"type":"media","view_mode":"media_original","fid":"31679","attributes":{"alt":"","class":"media-image style-gray-box","height":"628","typeof":"foaf:Image","width":"900"}}]]
[[{"type":"media","view_mode":"media_original","fid":"31680","attributes":{"alt":"","class":"media-image style-gray-box","height":"626","typeof":"foaf:Image","width":"900"}}]]
[[{"type":"media","view_mode":"media_original","fid":"31682","attributes":{"alt":"","class":"media-image style-gray-box","height":"627","typeof":"foaf:Image","width":"900"}}]]
[[{"type":"media","view_mode":"media_original","fid":"31683","attributes":{"alt":"","class":"media-image style-gray-box","height":"625","typeof":"foaf:Image","width":"900"}}]] 
[[{"type":"media","view_mode":"media_original","fid":"31676","attributes":{"alt":"","class":"media-image style-gray-box","height":"627","typeof":"foaf:Image","width":"900"}}]]
[[{"type":"media","view_mode":"media_original","fid":"31684","attributes":{"alt":"","class":"media-image style-gray-box","height":"627","typeof":"foaf:Image","width":"900"}}]]
[[{"type":"media","view_mode":"media_original","fid":"31685","attributes":{"alt":"","class":"media-image style-gray-box","height":"627","typeof":"foaf:Image","width":"900"}}]]
[[{"type":"media","view_mode":"media_original","fid":"31678","attributes":{"alt":"","class":"media-image style-gray-box","height":"627","typeof":"foaf:Image","width":"900"}}]]
[[{"type":"media","view_mode":"media_original","fid":"31677","attributes":{"alt":"","class":"media-image style-gray-box","height":"623","typeof":"foaf:Image","width":"900"}}]]
[[{"type":"media","view_mode":"media_original","fid":"31675","attributes":{"alt":"","class":"media-image style-gray-box","height":"627","typeof":"foaf:Image","width":"900"}}]]
[[{"type":"media","view_mode":"media_original","fid":"31673","attributes":{"alt":"","class":"media-image style-gray-box","height":"627","typeof":"foaf:Image","width":"900"}}]]
[[{"type":"media","view_mode":"media_original","fid":"31669","attributes":{"alt":"","class":"media-image style-gray-box","height":"627","typeof":"foaf:Image","width":"900"}}]]