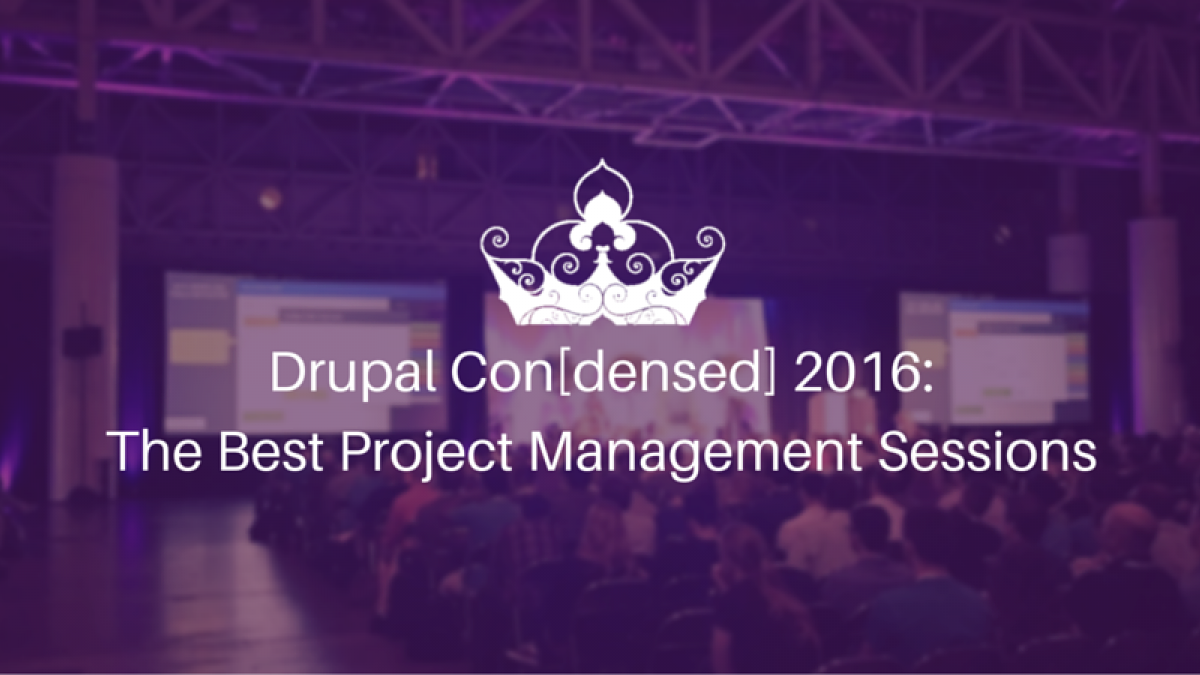 DrupalCon[densed] 2016: The Best Project Management Sessions
What do you get when you put two Project Managers in one hotel room for a week at DrupalCon? A lot of work, a lot of laughter, and a lot of learning. Don't worry, we didn't kill each other… yet.
With our days spent in sessions and nights spent on Bourbon Street or answering client emails (not at the same time), DrupalCon New Orleans was a truly illuminating experience. I came to LevelTen a year ago not even knowing what "Drupal" was -- and in the past year I have truly come to understand the power behind the Drupal platform and the community.
My Three Big Takeaways from DrupalCon 2016:
You are not alone in your frustrations.

You don't know what you don't know.

Knowledge is power.
You are not alone in your frustrations.
From a Project Management standpoint, this was incredibly helpful to understand: someone else has been through exactly what you've been through -- and they didn't die, either.
In On Inheriting Someone Else's Mess: Lessons Learned from a Rescue Project, Marcus Iannozzi from Message Agency explored the difficulties of taking on someone else's project. I particularly related to his concept of "wounded trust": when a client who has had a bad experience worries, not only that you won't deliver, but that you are actively trying to take advantage of them. Sound familiar? From an inside sales perspective, I deal with this often.
Perhaps the most illuminating part of this session actually came from the Q&A portion. Someone asked if, knowing what he knows now, Marcus would take on this project again. Without hesitation, he said "No."
Takeaway: Hindsight is always 20/20.
In Becoming a TPM: Dos and Don'ts of Technical Project Management, Jessi Fischer (Pantheon) and Anne Stefanyk (Kanopi Studios) showed an impressive display of cat GIFs as the basis of a comparison of Technical Project Management to herding cats. They discussed that the key to good TPM is to communicate effectively with a non-technical audience and employ strategies for risk mitigation. Don't leave your developers out to dry, and take responsibility for the team as a whole.
Takeaway: When you put cats in a presentation, I am 1000% more likely to pay attention.
In How To Grow Support To Become A Cornerstone Of Your Business, John Ouellet and Katy Pool from Kalamuna touched on both good and bad clients, while also discussing how to structure support contracts to function as a lead-in to larger projects. Have a tough client? They suggest either learning how to say no, implementing another team member as the PM, or parting ways with the client.
Takeaway: The dreaded "support" contract can be beneficial for your business if you have the right team and the right framework.
You don't know what you don't know [and I didn't know any of this].
In a BoF covering Event Organization & Sponsorship called "Mo Money, Mo Sponsors," focusing particularly Drupal and other tech Camps, representatives from Pantheon, Acquia, and FFW seemed to agree on one thing: if you want to get your camp sponsored, you need data. This includes who will be attending your event and their demographics, but also a marketing plan that covers how you will be attracting new people to your camp.
Takeaway: Pantheon doesn't care if you put their name on a shirt or a poster. Offering face time with potential clients or new hires is one of the most valuable things you can offer.
In Recruiting and Retaining Dedicated Volunteers, Stephanie from Amazee Labs covered how to find, train, and retain a great volunteer staff. She made a great Stone Soup analogy that boiled down to this: individually, people may not have much to give as far as talents, availability, or interest, but if you maximize on their desire for something great, you can create it.
Takeaway

: Offload enough responsibility on your volunteers so that you can jump in if something goes wrong without causing something else to break.
Knowledge is power.
In GE Energy Connections & FFW: Delivering Business Results Beyond Clicks, Conversions and Revenue, Brent Bice (Agency) and Holly Bounds (Client) teamed up to offer both agency and client perspectives on moving to Drupal. Holly was gracious enough to speak with me for a few minutes afterwards from a sales point-of-view on how they were convinced to move to Drupal and to work with FFW. She mentioned that one of the big pieces that FFW was able to offer was knowledge: for example, teaching her the difference between a configuration and a customization allowed her to prioritize what they needed and cut costs where configurations were sufficient.
Takeaway:

The modern client wants to feel empowered, even if you're doing all the work. Taking the time to teach them certain things can have a large ROI.
My first year at DrupalCon was one for the books -- and not just because of the Pantheon party, or the beignets, or getting soaked in the rain with my teammates. Connecting with hundreds of like-minded people in person really reinforced the community foundations of Drupal for me, and helped me to better understand both the current state of Drupal shops, and the opportunities that we have to grow and change in the future.
Check out the rest of our DrupalCon[densed] 2106 series! No matter who you are, we've got your perspective covered.