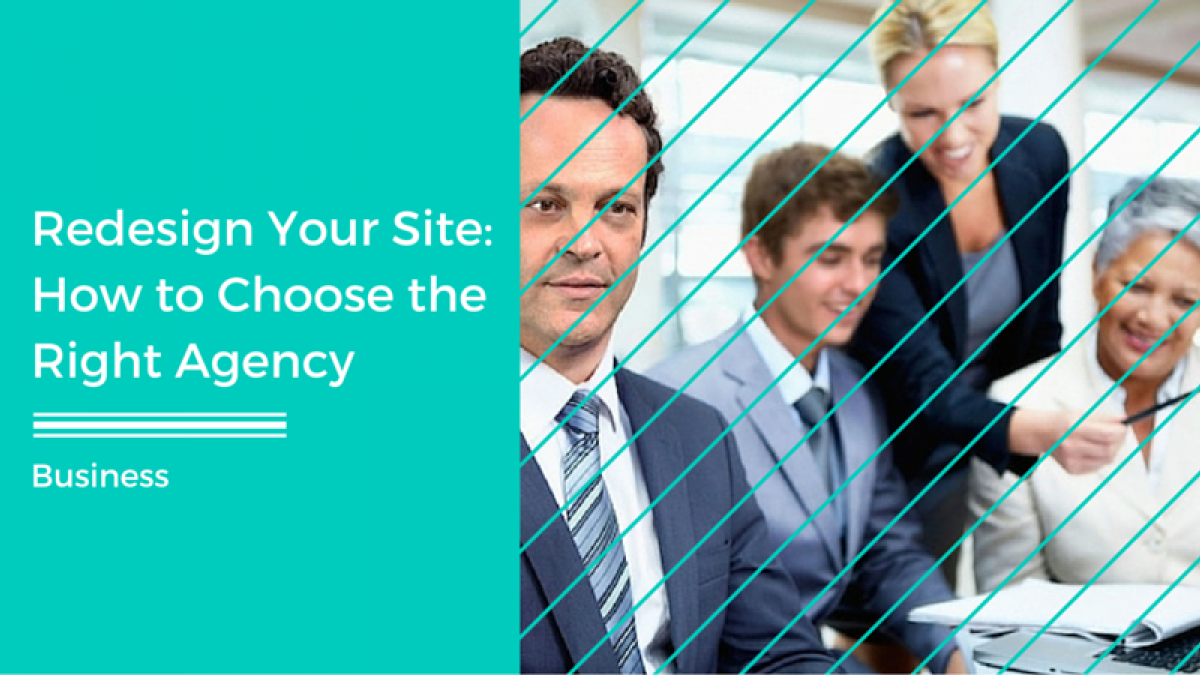 Redesign Your Site: How to Choose the Right Agency
Once you've called a web design agency and discussed your needs, you should receive some type of proposal or estimate on the costs and details of your project, as well as a better understanding of that agency's approach to your site. There are lots of qualified agencies to handle a given project, but selecting the right fit can take some time and discovery.
Before you select an agency, make sure you've considered these things:
1. What is most important about this project: coming in on time, coming in within budget, or having everything you need?
As much as many agencies will have you believe that you can have all three things, you often can truly only get one or two of the "Golden Triad" (i.e. time, money, features). If you are looking for a low-cost website, you may have to sacrifice some features or functionalities of the site. In addition, if you want a site that has everything on your wish list, it will likely require a larger budget and a longer time frame. Ask yourself and your team what is most important to you, and choose an agency whose strengths match your goals. You want to make sure that everyone involved agrees on what the priorities are for the new site.
2. How involved do you want to be in your project?
Different agencies run their projects in different styles, typically either Agile or Waterfall. In a Waterfall approach, the agency will collect all the requirements up front, complete the site, and eventually return the finished product. In an Agile approach, the agency works with you in iterations, delivering parts of the product every few weeks until it is finalized. Waterfall can work well when the project is very simple, or when you won't have much time to devote to the project. However, if you have a more complex site to build, we recommend finding a company that works using the Agile method, which allows you to be involved every step of the way and ensures that your redesign plan is flexible enough to change throughout the process.
Keep in mind that the Agile method only works if both sides are equally involved – both the client and the agency need to be willing to put in the work to ensure that the project stays on time.
3. Is the agency you're choosing the best or just the one that understood your requests?
There are so many different types of agencies, with different approaches to web design and different priorities. Not every one will understand what you're looking for at first glance. Take the time to ensure that the agencies you're interested in fully understand what you need and want in a new website. Sometimes a small feature request or miscommunication can change the scope of the proposal drastically. By clarifying your needs with your potential vendors, you can make sure you truly pick the best agency to execute your vision.
4. Communication is key.
Communicating with your potential new agency is so important in every phase of the process. Be willing to call or email with questions when you have them, and get back to all companies, whether you selected them or not. Believe it or not, your sales consultant would rather know that you've made a decision (even if it's not their firm) than not receive any response. The right firm should be interested in talking to you and answering your questions to ensure that you have a successful project.
Choosing the right agency drives the entirety of your project and a good agency can act as a long-lasting consultant as your business grows. This selection process can be daunting, but through due diligence, you can move forward in this process with confidence.