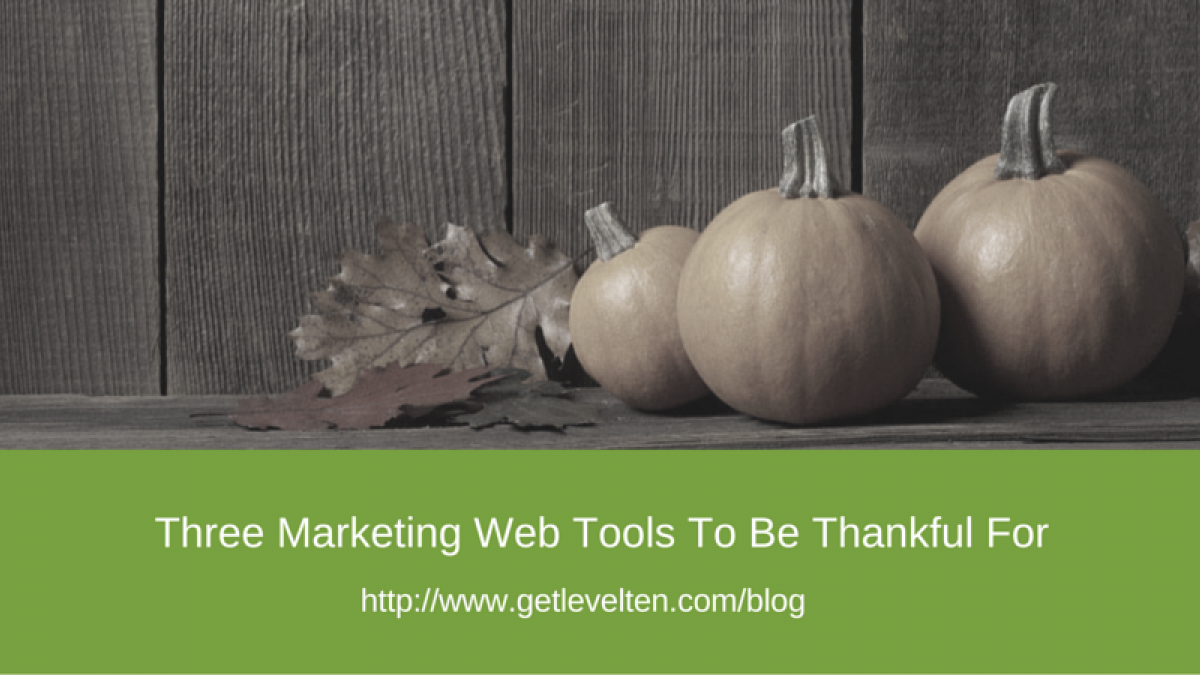 Three Marketing Web Tools To Be Thankful For
When working to align sites with the inbound methodology, you often need a little help. With the holidays around the corner, I thought it would be relevant to discuss the three web tools that I find myself most thankful for – and how they may be able to help you.
SEMRush
One of the largest facets of the inbound methodology is SEO and keyword management. SEMrush is one of the most widely used tools for digital marketers, and it's because of its comprehensive display of information and keyword/organic search management tools.
SEMrush provides a wealth of information on organic search positions, including a breakdown of your site's ranking keywords and where they fall. In addition, it breaks down each keyword with position, traffic, and results.

SEMrush also addresses backlinks, anchor text, and advertising research. Free usage of the site is available, but limited, and plans start at $70/month.
Screaming Frog
Screaming Frog SEO Spider is a "must-have" for SEO tools. This program allows you to crawl your site and pull links, images, metadata, alt tags, and redirects. Many people ignore these very simple elements, but every missing H1 tag and bad link creates an error that can bog down your site in the eyes of search engines.
In addition, with an upcoming release of the Google Penalty "Penguin" before the end of 2015 (confirmed!), ensuring your backlinks and inlinks are strong is more important than ever. A crawler will provide you with raw data that you can use to address any broken or bad links, and find backlinks that you need to disavow.
You can crawl 500 pages with the free version of Screaming Frog, or pay $150 to get a year-long license that removes that restriction and includes an integration with Google Analytics. For more information on how to use Screaming Frog, check out Improve Your Site with Screaming Frog for SEO.
Majestic
When improving your SEO or attempting to avoid Google Penalties, Majestic is another great tool to collect information. Majestic's three primary offerings are:
Citation Flow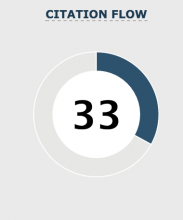 Citation Flow is a metric that measures the number of citations to your URL. It is displayed as a number between 0 and 100, and the higher the number, the more citations your site has.
Trust Flow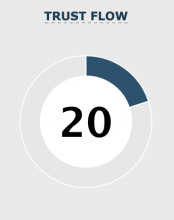 Trust flow is a metric that measures the quality of the citations to your URL. This is also displayed as a number between 0 and 100, and if you have a lot of trustworthy links to your site, your trust flow will likely be fairly high.
In addition, you can use your trust flow & citation flow scores to determine your "trust ratio". To determine trust ratio, you divide the trust flow by the citation flow – the ideal number should be 1 or larger. This means that you have links coming to your site and they are likely trustworthy. A number much lower than 1 indicates that you have links coming to your site, but they are not trustworthy and may be the result of link-spamming or black-hat SEO practices.
External Backlinks
Majestic also offers a more detailed look into the external backlinks for your site. If these are quality links, they give your site authority. However, bad links can bring your site's authority down, and there are many ways for spammers to attack your site and take down your rankings. Knowing who's sending traffic to your site is beneficial for many reasons.
A paid account on Majestic will run between $50-80/month, but can display over 5,000,000 backlinks. Each backlink is displayed with the URL, the link it is using, and the Trust & Citation Flow for both the referring URL and the referring domain.

These metrics can help determine if it's important to submit a disavow request using the Google Disavow Links tool in the Search Console.
These three tools provide an excellent cornerstone if you're looking to improve your SEO, increase site authority, and avoid getting hit with Google Penalties. Using web tools & crawlers to analyze your site allows you to get a better perspective on how a site auditor or Google crawler may view your content, and make adjustments as needed.
What web tools are you thankful for? Comment below!