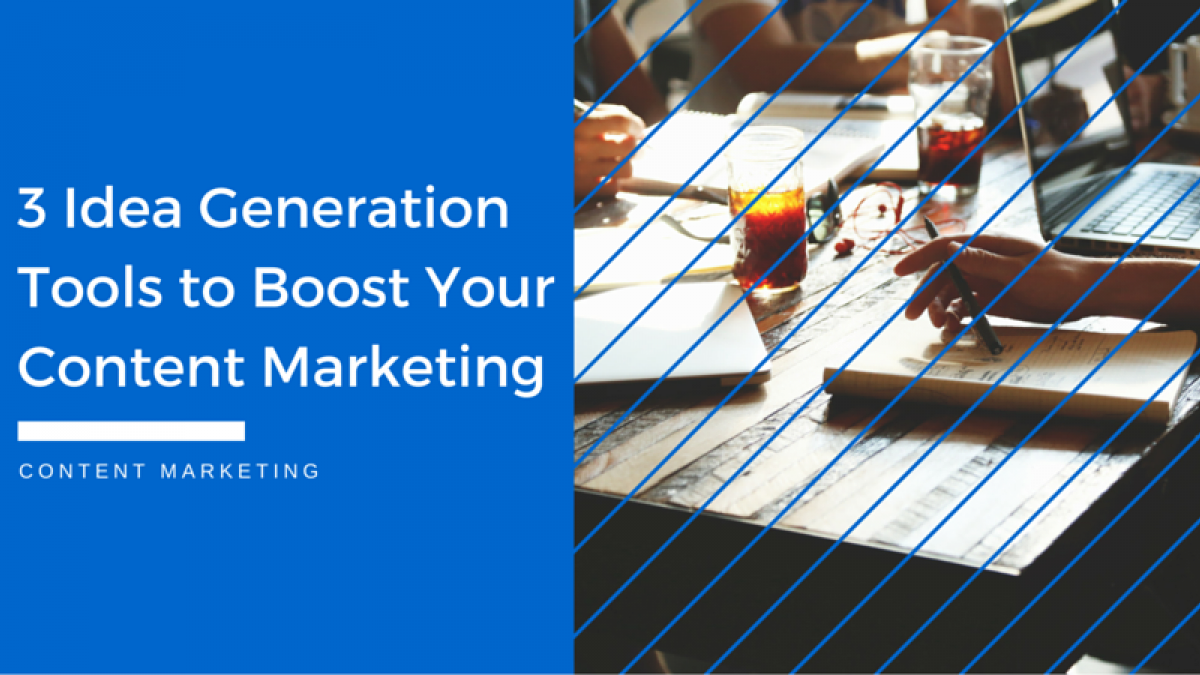 3 Idea Generation Tools to Boost Your Content Marketing
Many small businesses are realizing that they need to create new content at a high rate. Seventy percent of B2Bs are creating more content, according to the Content Marketing Institute's 2015 Benchmarks, Budgets and Trends report. It's easy to see why: consistently publishing remarkable content is the #1 way to attract new visitors to your site and thus grow your business.
But while demand for relevant online content is at an all-time high, the supply is low. Content marketers have to find ways to keep creating website content that will meet their visitors' needs for information. How do marketers continually create new and original content? How can they put a new spin on a topic that's been covered before? And most importantly, how can marketers generate a multitude of content topics so they can post two, three, or even five blog posts a week?
Topic Idea Generators
Sometimes it's easy: you have an idea of what you want to write about by looking at trending topics in your industry, your customers' questions, or what people are talking about on Twitter. But sometimes, you just hit a creative wall. Here are the three tools we've found most helpful as we continue to create unique and relevant content for ourselves and our clients. They all suggest themes and titles that will kick-start your next blog post.
HubSpot's Blog Topic Generator
Hubspot's blog topic generator asks users to come up with just three nouns, and then their algorithms will give you five different topics/titles for potential blog posts. Sometimes, of course, you have to tweak these ideas -- as they say, it's not a perfect generator -- but they will undoubtedly spark your creativity to create more content. I find myself using this tool from time to time and often receive great topics. Below are some examples of topics that were generated for me when I added three nouns: content, marketing, and strategy.
Portent's Content Idea Generator
Marketing firm Portent has created a Content Idea Generator that generates a title for your potential blog posts. All you do is enter your subject or theme based on your blog post ideas and keywords. Some of these titles can be great, while others can be downright ridiculous and do nothing for your post. But if you keep clicking refresh, you're almost certain to get a headline you could see yourself using. If nothing else, this generator can help you think of how to present an idea with a different angle.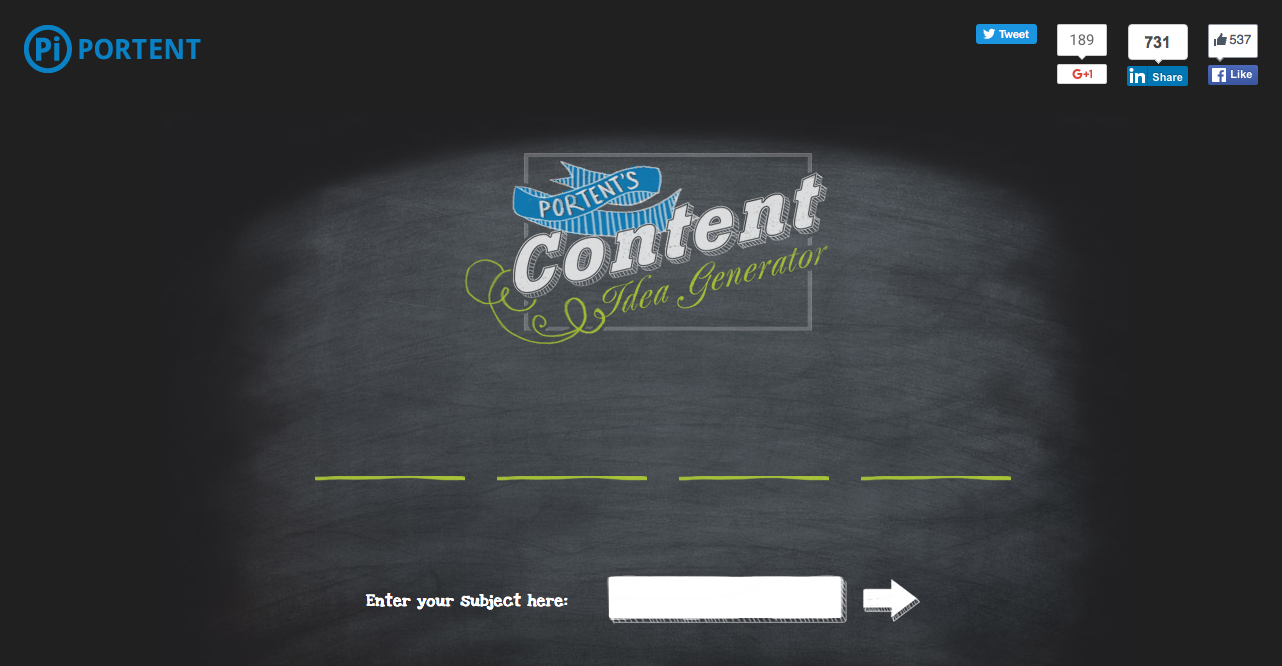 ContentIdeator
ContentIdeator is a tool from the great folks at Content Forest, a marketing automation software company. Similar to HubSpot's topic generator, ContentIdeator will create titles around your keywords to get your creative juices flowing. Use these existing titles for inspiration for your content pieces. Below is an example of the headlines generated from searching "inbound marketing" as the keyword.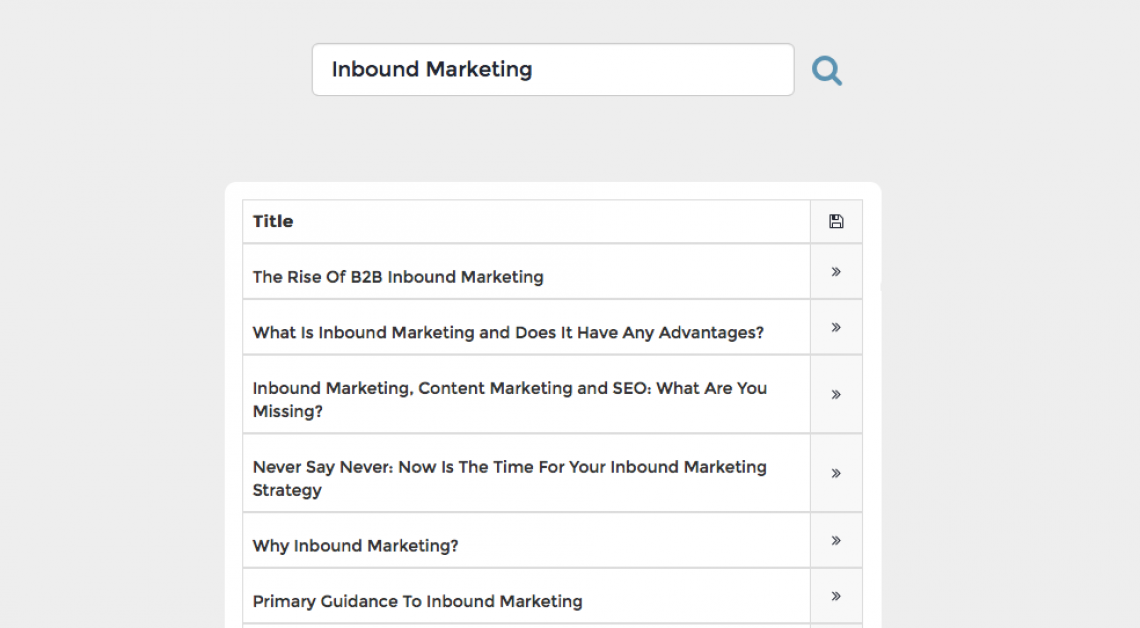 Whether you're in a creative rut, or you're just beginning your content marketing strategy, take inspiration from these content idea generators and apply them to your existing content creation. Remember to put your users first and focus on quality rather than quantity, and your content marketing should soar.
Want even more ideas? The Content Marketing Institute has a great piece on 13+ Tools to Spark Content Creation.