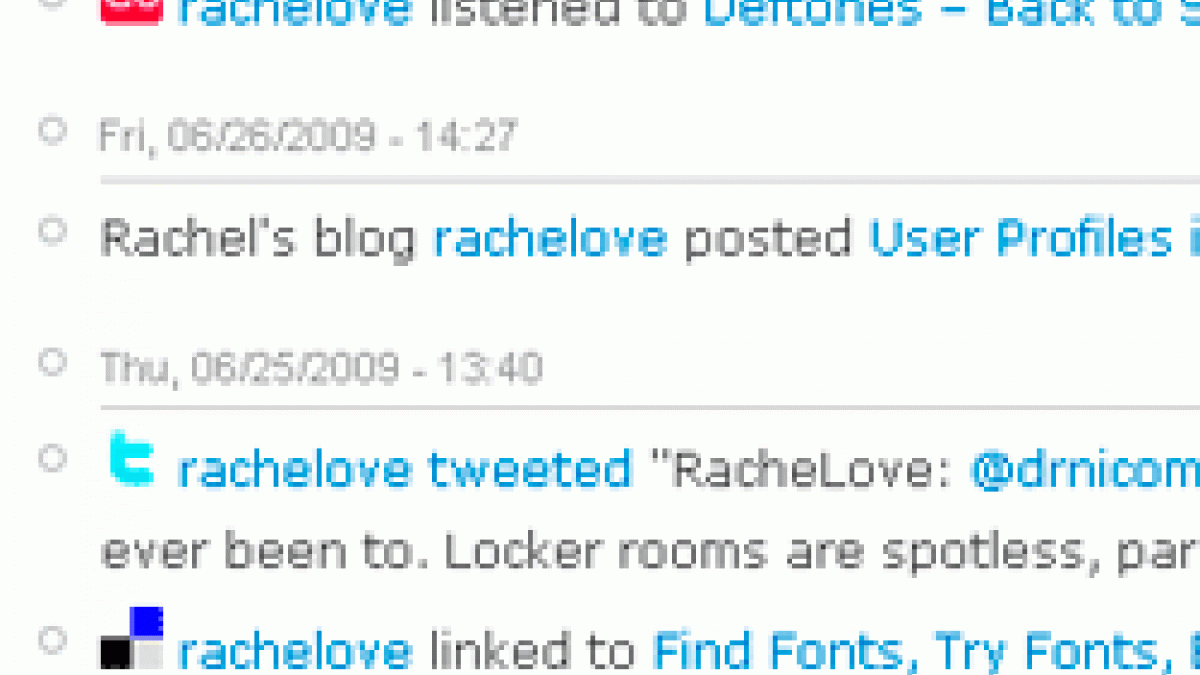 Aggregate Your Social Media Feeds in Drupal
Activity Stream
is a Drupal module that allows you and your users to aggregate social media feeds into one place. The default modules supports feeds from Twitter, Flickr, Digg, Del.icio.us, and Last.fm, as well as allowing users to enter a Feed URL for import. Additional modules integrate into Activity Stream to support feeds from Facebook, YouTube, Google Reader, StumbleUpon, Hulu, and more. By default, each social media feed is optional and can be enabled in the modules list.
A user with permissions to Activity Stream can go to "My Account" and click on a new tab called "Activity Stream" to enter their feed information.
An aggregation of user feeds can be found at "/stream" or a specific user's feed will be displayed at "/stream/[uid]"
And the best part of the Activity Stream module? Views support.
Follow the documentation for installation and configuration here:
http://drupal.org/node/238766